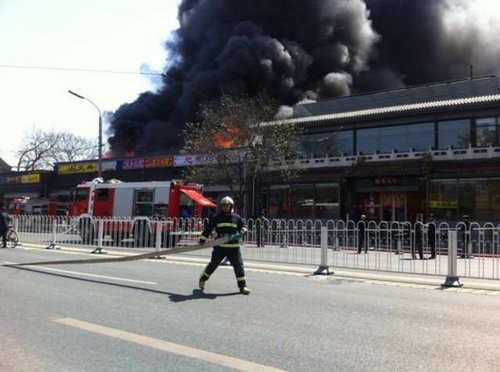 Updated 1.21pm Five fire department teams and 18 engines responded to a restaurant fire reported at 12.06pm, according to Guangming Daily's website. As of 12.42pm, the fire was under control, the Beijing Fire Department reported. One witness said that several restaurants were gutted by fire next door to Richang (Otto's) Cantonese restaurant.
Updated 1.07pm A large fire is burning at Di'anmen Xi Dajie, across from Houhai, according to Mitchell Pe Masilun, a staff photographer with True Run Media, the Beijinger's parent company.
The epicenter of the fire is at 45 Di'anmen Xi Dajie, about 300 meters from the north gate of Beihai Park across from Houhai and the Starbucks Coffee location there, on the south side of the street, Masilun said. The fire is near the location of Cantonese restaurant Richang (Otto's). No injuries have been reported and the Beijing Fire Department is responding.
Here are photos from the scene: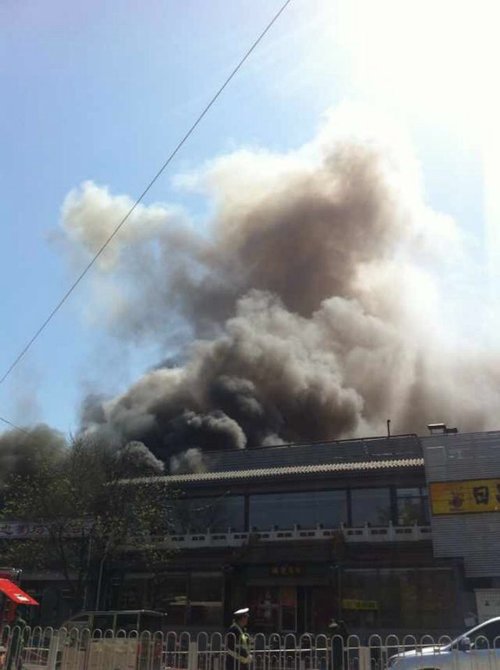 Photos: Mitchell Pe Masilun/1world1eye Productions

Visit the original source and full text: the Beijinger Blog