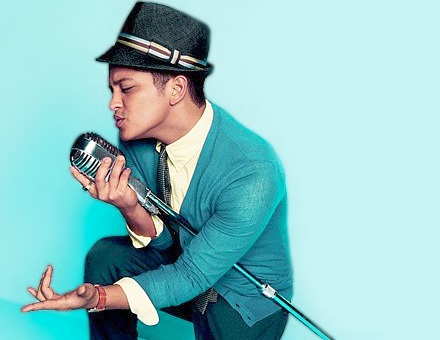 Wanna go to see Bruno Mars this weekend but haven't been able to get tickets? We've got a pair of the hottest tickets in town to give away, but we have to be swift about it – the show is on Saturday after all.
If you want a pair of tickets to see baby faced heart throb Bruno Mars do his thing at MasterCard Center on Saturday night, then all you have to do is email us at [email protected] telling us:
How many times during the course of his track "Locked Out of Heaven,"  does the Martian sing the word "Yeah"?
If no one gets the correct number, closest wins. Shoot us the answer along with your name and phone number before noon tomorrow (Friday April 4) to be in with a chance of winning a pair of "VIP Suite" tickets courtesy of Heineken.
Good luck!
Photos: Wikimedia Commons, Flickr

Visit the original source and full text: the Beijinger Blog