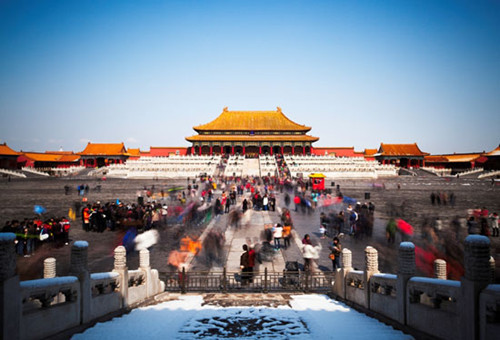 A website called SportFeatures.com has an interesting article on what it sees as Beijing's top 10 hotels ahead of next week's choice of the 2022 Winter Olympics host. A few, including Rosewood Hotel Beijing, weren't around for the first Beijing Olympics, nor was the Mandarin Oriental, set to open in 2016.
Sources tell us that Beijing officials are keen to promote the 72-hour, visa-free travel option for the city. Whether that's because it has so far failed to draw the 20,000 visitors per year it hoped to attract, or because new visa arrangements with the United States and some other nations are so convenient that the short stay brings no real advantage, we're not sure.
But one thing is for sure: winning the Olympic bid will at minimum boost spending on tourism for Beijing in the run-up. The reality is that no one is coming to Beijing specifically for winter sports, certainly not from anywhere overseas, not when Hokkaido and Korea relatively nearby. As such, promotion of Beijing will have to be four-season, and better overall for the local tourism industry in general.
That's it for now. Have a good weekend. Where has everyone been going this summer for holidays? Tell us in the Comments section below.
More stories by this author here.
Email: [email protected]
Twitter: @greatwriteshark
Weibo:​ @SinoScuba潜水
Photo: Visit Beijing

Visit the original source and full text: the Beijinger Blog