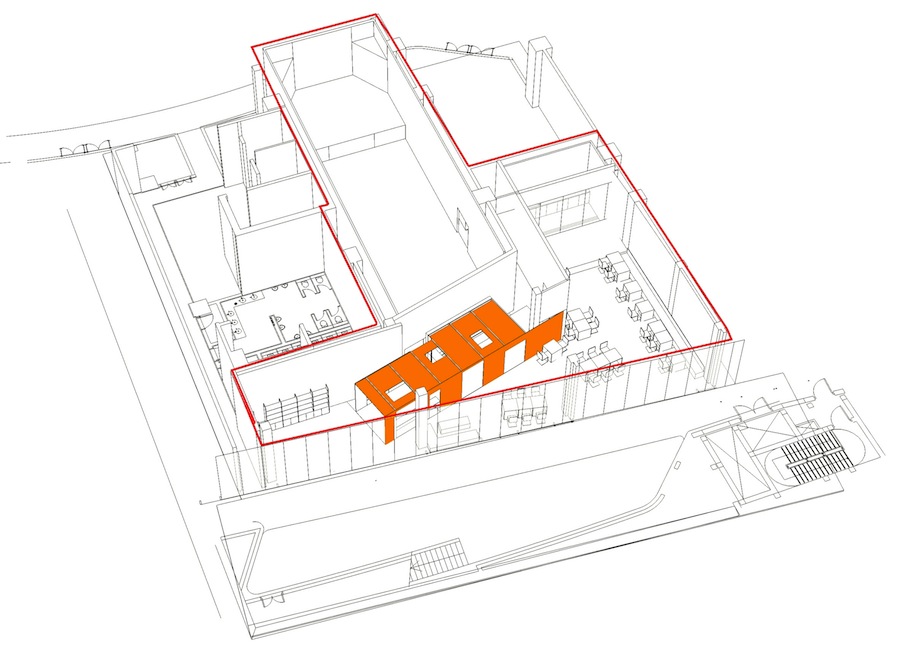 Modernsky Labs is the new all encompassing creative space run by that large independent record label and festival planning operation of the same name. It contains a live house, dance club, recording studio, and is located at Galaxy SOHO (finally something worth going to has opened up at this massive complex). We're pretty excited about it the potential of this new venue.
The grand opening will be next friday (Aug 1), where they will unveil the space to the masses with an epic evening of live music. Things will get started with Rolling Bowling and The Big Wave, then continue on late with an exemplary list DJs, including Anton, liolio, Kaize, Yang Bing, and X.L.F.
The space looks impressive, and was designed by Queen Sea Big Shark guitarist Cao Pu. All in all, it's what I imagine Factory Records' Hacienda looked like back in the day, a little bit industrial themed but filled with bright colors so that it's not too foreboding. Stay tuned for more info on gigs and parties at this exciting venue in the near future.
photos: Modernsky

Visit the original source and full text: the Beijinger Blog