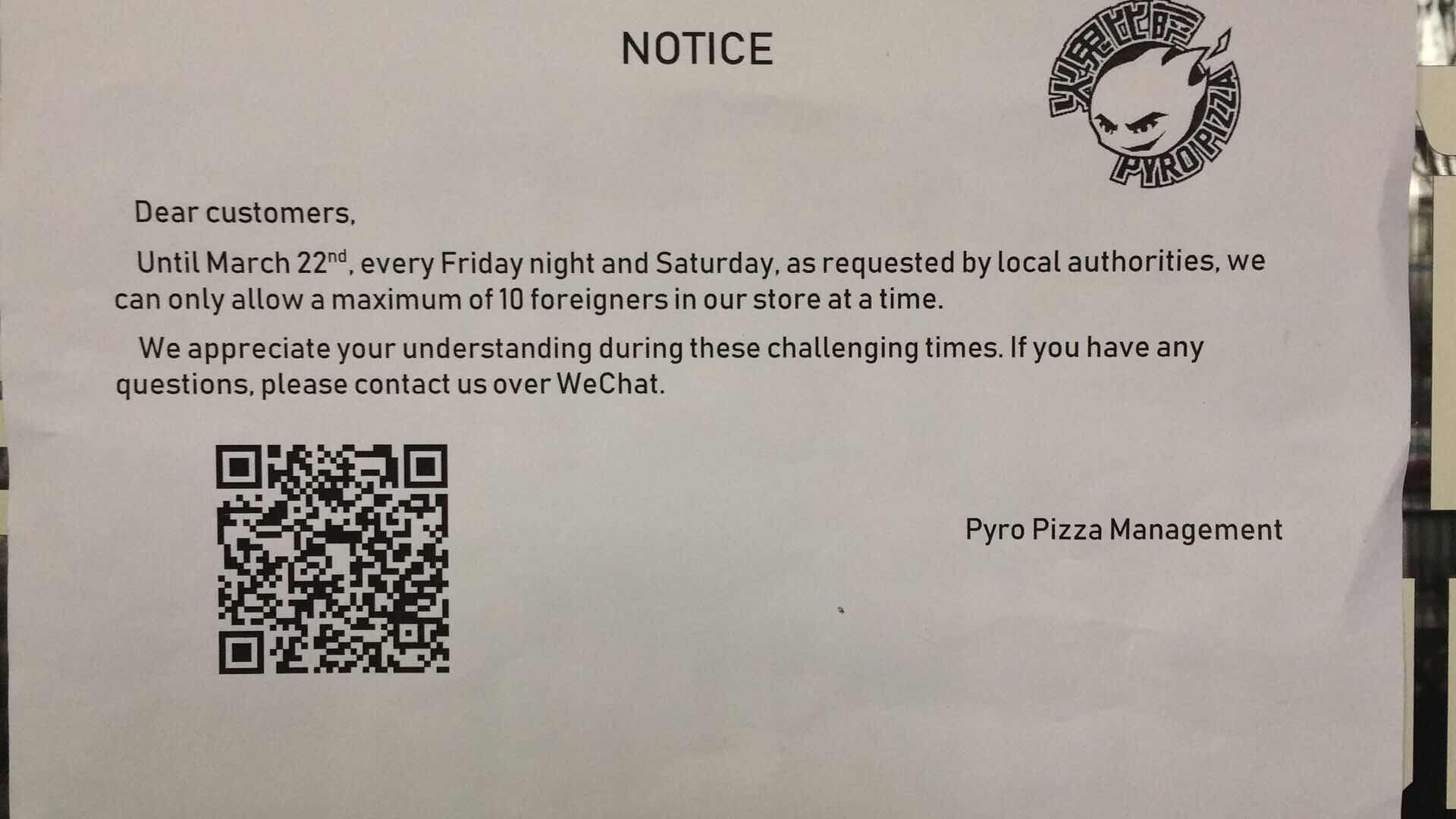 Two racially charged signs posted outside of two of Wudaokou's most popular hangouts have been making the rounds on social media over the past 24 hours. The notices, which were spotted outside of sister establishments Pyro Pizza and Lush café in Beijing's student district and signed by the management of the two venues, stated that, "Until March 22nd, every Friday and Saturday night, as requested by local authorities, we can only allow a maximum of 10 foreigners into our store at any one time."
Sources in Wudaokou say that authorities brought in the temporary measure so as to protect any "soft targets" and to reduce the risk of danger, apparently to foreign students, who make up a large portion of Pyro and Lush's clientele.
Management of both Lush and Pyro declined to comment on the record.
The reasoning for the restrictions remains very much vague. However, with the Two Sessions of the National People's Congress currently underway in Beijing, it's not unlike the authorities to clamp down on operations during such sensitive political periods. The temporary measures will be lifted on Mar 22, which coincides with the end of the meetings.
Nevertheless, there has been no indication as to why authorities would specifically target these two venues, which share ownership alongside Gung Ho! Pizza, and not enforce similar restrictions elsewhere. It is also unclear how the staff intend to implement such restrictions.
Staff at other noted foreigner haunts in the area, including Bridge Cafe and La Bamba, told the Beijinger via phone that they had not received any requests to enforce similar limitations.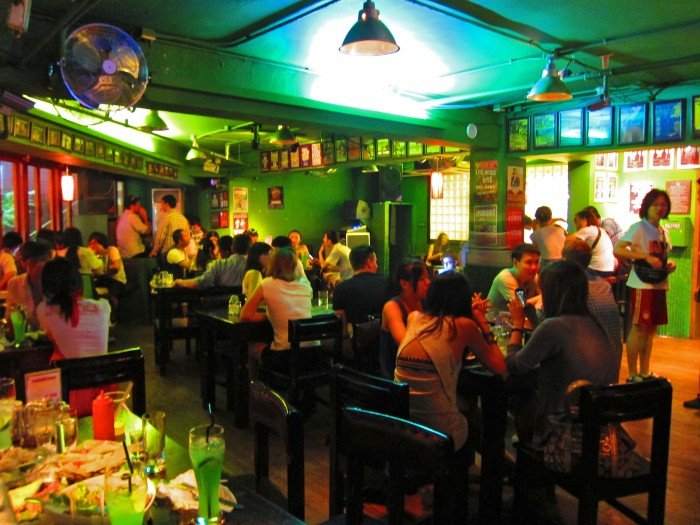 Wudaokou is of course no stranger to snap restrictions on its foreigner frequented establishments. In January 2017, a wide slew of the university district's favorites, including Lush, Pyro, La Bamba, and 798 Korean Restaurant were forced to temporality close. At that time, a number of the venues were required to upgrade their fire safety standards, while others did not reopen due to problems with their licensing.
Chloe Dempsey, a former student and resident of Wudaokou until finishing her program a few months back, says that "Lush and Pyro are mainstays of nights for drunken students," indicating that these restrictions are likely to have major reverberations throughout the university district, even if only in place for a short period. All in all, Dempsey said that the news left her feeling "Frankly unsurprised and only disappointed that this further confirms the downward and depressing trajectory that is being forced on civil society, and generally fun, in this city."
It may be that the local government is simply exercising caution during a sensitive period in light of attacks or threats, that would reflect poorly on China internationally. Unfortunately, given the opacity and arbitrary nature of such restrictions, they often do little else other than to create a mutual feeling of distrust between Beijing's authorities and residents, foreign or otherwise.
More stories by this author here.
Email: [email protected]
WeChat: tenglish_

Visit the original source and full text: the Beijinger Blog