Our favorite new LGBT hang-out, Adam's, is continuing strong after their successful white-themed iced heart party last month.
This Saturday, July 18, starting at 9pm, they are hosting their 'You Better Werk It!' drag queen show. If you've got your heels ready and waiting, but still need that little nudge to get them on and get involved, here it is: you stand a chance to win RMB 1,000 ... and drag queens drink for free.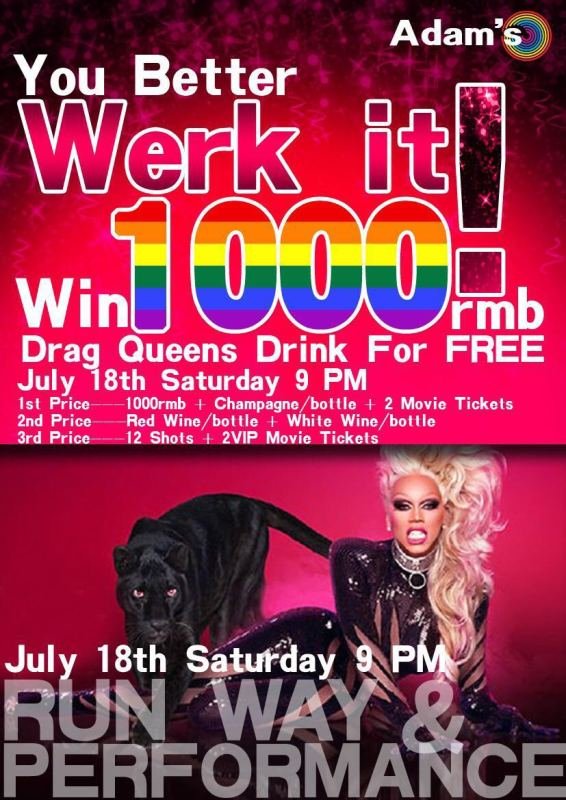 Owner Mondo Wong is expecting many incredibly talented drag queens to join and perform, and a panel of knowing judges will be scoring each participant. As well as RMB 1,000, the winner of first prize will also receive a bottle of Champagne, and two movie tickets. Second prize is a bottle of red wine and a bottle of white wine, and third prize takes home 12 shots and two VIP movie tickets. We think that's worth dusting your heels off for.
More stories by this author here.
Email: [email protected]
Instagram: s.xuagram
Photo: Uni

Visit the original source and full text: the Beijinger Blog