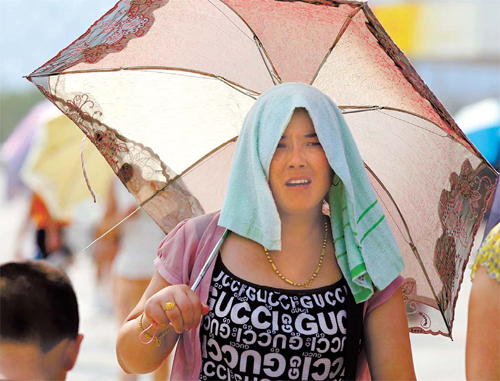 The Beijing Meteorological Service issued an orange alert for high temperatures on Sunday, after the mercury hit 40 degrees Celsius, with a forecast of 38 degrees for Monday and Tuesday.
The alert signals that workers exposed to the heat and especially those who work outdoors should see their time outside, and perhaps their working hours overall, reduced.
High temperatures have also brought along everyone's favorite byproduct – high pollution. The two together may drive a significant number of Beijingers indoors at least until the next rain.
Trying to escape the heat? See our guide to Beijing's best pools and to a watersport not usually associated with Beijing.
Photo: 8020 Vision

Visit the original source and full text: the Beijinger Blog