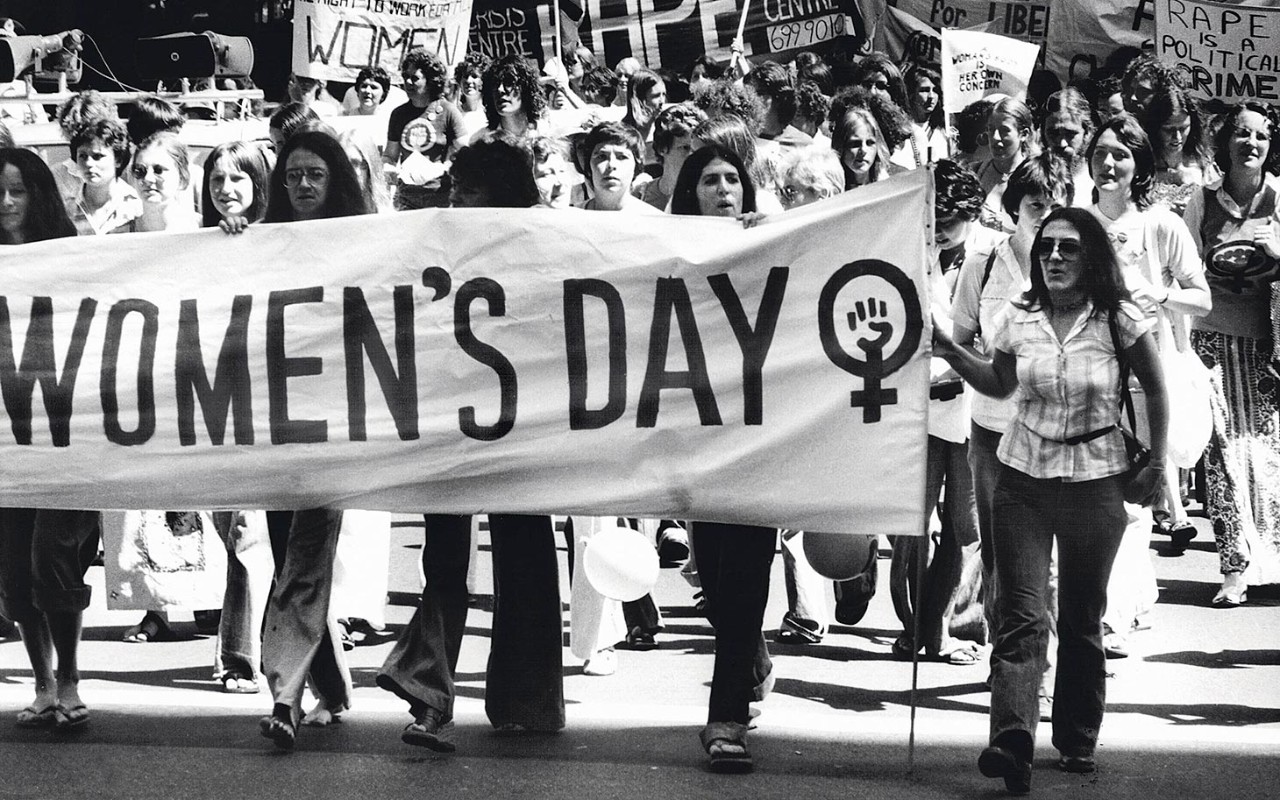 International Women's Day (Mar 8) is a global day celebrating "the social, economic, cultural, and political achievements of women." The theme of this year's campaign is #PressforProgress and now, more than ever, feels like the time to press forward and progress gender parity. 
Venues and organizations around Beijing are marketing International Women's Day with events discussing the issues facing women today, celebrating successful women or even just giving women the chance to take a break and treat themselves. All events are on Mar 8 unless otherwise stated. 
Mar 5: Screening of The Hunting Ground
Join Democrats Abroad and Beijing Women's Network for a screening of the documentary The Hunting Ground, an award-winning exposé of sexual assault on US campuses. There will be short readings by Kassy Lee and Jumi Bello, and a guided discussion after the film. There will also be volunteers on hand to help US voters register their absentee ballots and jot names of those interested in helping form a women's caucus for Democrats Abroad China. RMB 125, RMB 95 (advance). 5.30-9pm. The Bookworm
Mar 7-9: International Women's Day Events at wework with Inner Circles
Inner Circles is partnering with wework across Beijing to host a series of events for International Women's Day. Free and open to anyone with a commitment to grow and meaningfully support women around them, the events will outline the six biggest challenges women face on the journey to unleashing leadership potential. 
Mar 7: wework Ciyunsi, 4-6pm
Mar 8: wework Guanghua Lu, 10am-noon
Mar 9: wework Wangjing, 4-6pm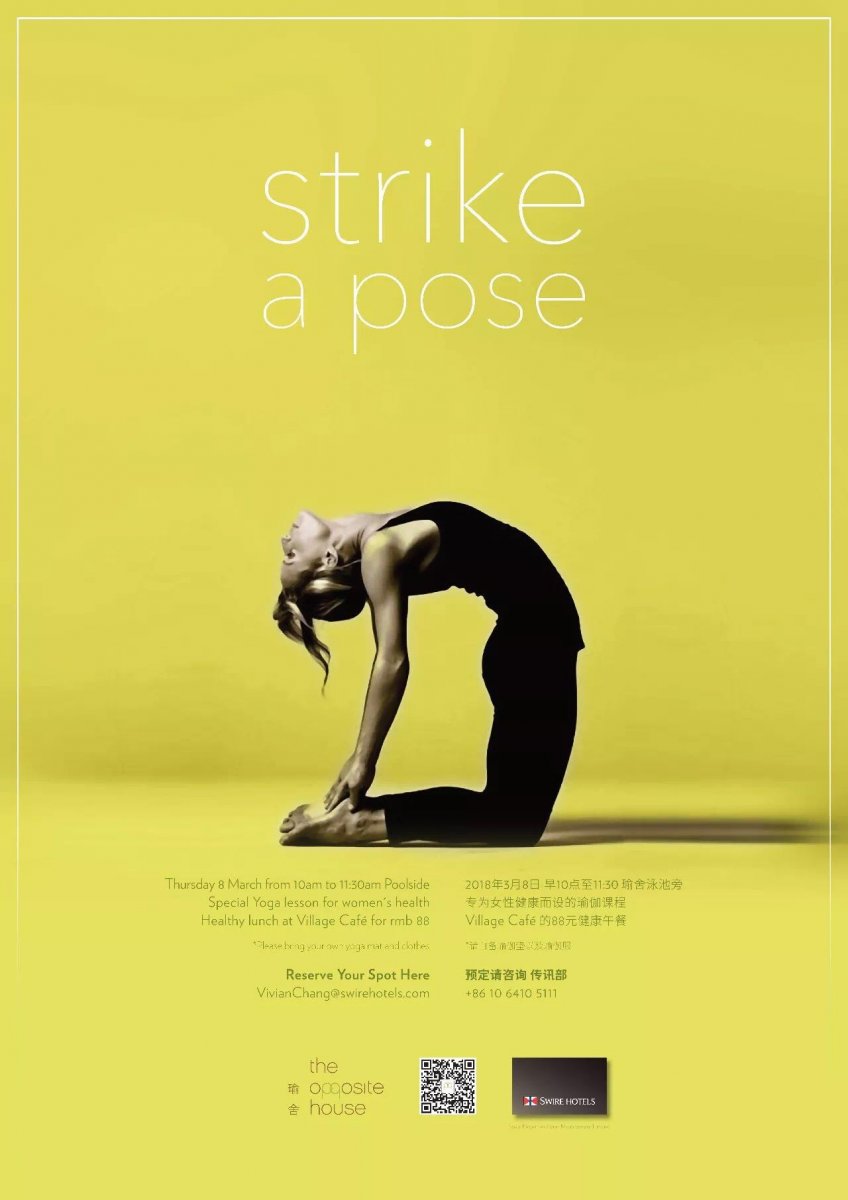 International Women's Day Poolside Yoga at Opposite House
Join Opposite House for a special session of poolside yoga. Yoga master Carol will walk you through a unique practice of 20 postures designed specifically for a woman's body, focusing on the waist, pelvis, and targeted muscle groups. After a 90-minute yoga session, refuel with a specially-priced RMB 88 lunch set at Village Cafe. Free. 10-11.30am. Opposite House
Women of the World panel discussion (2018 Bookworm Literary Festival)
In recent months #metoo has made headlines around the world and other issues such as pay inequality and fair gender representation in the political and corporate spheres have risen to the fore again and have sparked wide debate. Marking International Women's Day on the opening of the 2018 Bookworm Literary Festival, Joanna Chiu will lead a discussion bringing together Zhang Yajun, Dan Bao, and Lenora Chu. They will discuss what it means to be a woman in 2018, what lessons to take from the past year, and how to now move forward gender debates in China and across the world. RMB 80. 7.30pm. The Bookworm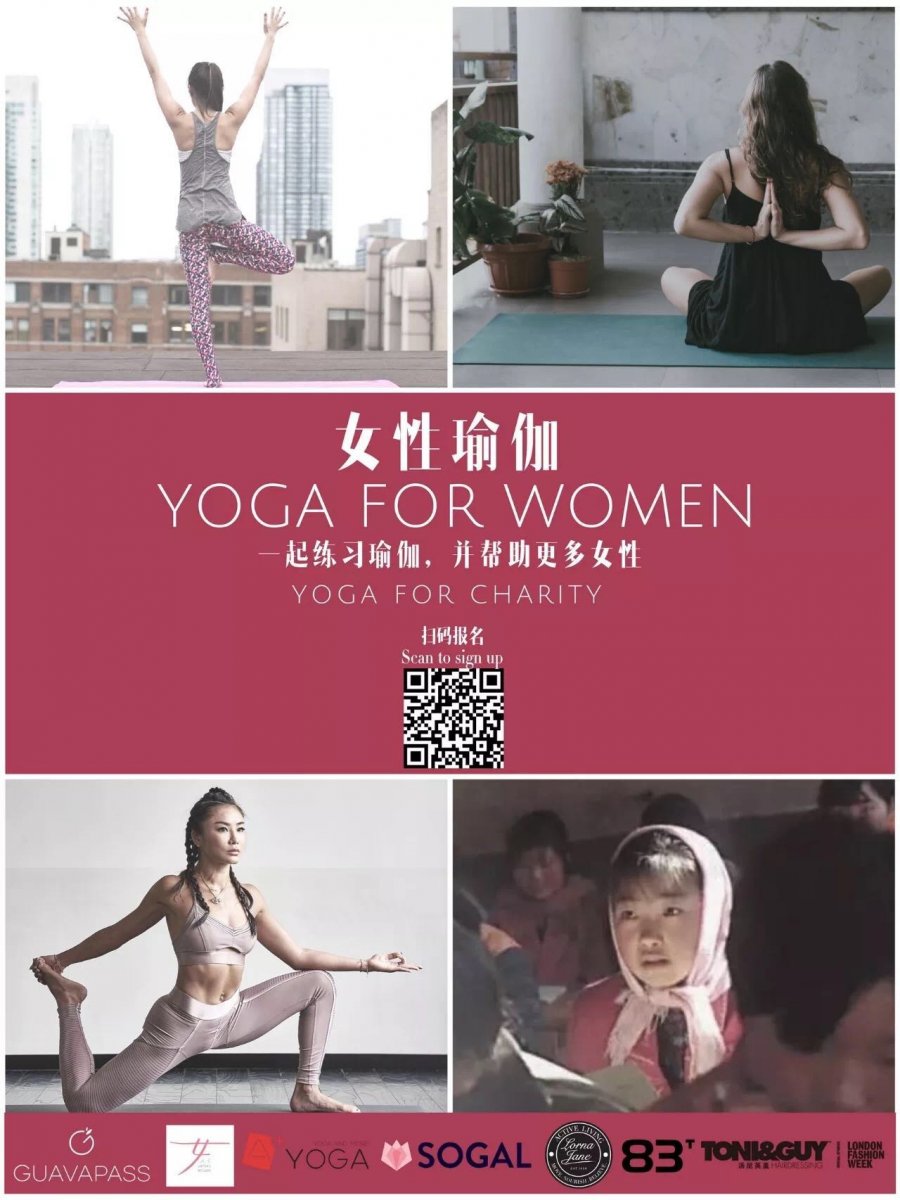 Yoga for Women at A+ Yoga
GuavaPass have partnered with A+Yoga, Beijing Women's Network, and SoGal Ventures to put on a women-only yoga class to mark International Women's Day. The class is free but you will have an option to make a donation to Beijing Cultural Development Centre for Rural Women, which is helping to change the destiny of hundreds of women in rural China. You'll be rewarded for your generosity with perks from GuavaPass partners Dou Jia, Lorna Jane, and Toni & Guy. Free. 7.30-8.30pm. A+ Yoga 
Newman Tours Public International Women's Day Tour
Find out more about the heroic women of Beijing. From revolutionary female writers to a righteous, vengeful assassin, and from the world's most powerful pirate to the last Empress of China. Explore the backstreets of Beijing's hutongs with your foreign female guide, and find out how Beijing's most famous women were anything but subservient. RMB 90 (women), RMB 190 (men). 2-3.30pm. Newman Tours 
Fund rural education for young girls at Wagas, Mar 1-8
From Mar 1-8, buy a Women Power Juice (a blend of pear, mango, banana, spinach, and coconut flakes) for RMB 38 and 50 percent of the sales will go to Educating Girls of Rural China, an organization dedicated to providing high school and university education to impoverished young women from rural regions in Western China through financial sponsorship, personal support, and mentorship.
Launch party: Nüvoices Women Writers Collective, Mar 10
Nüvoices is a new initiative gathering veteran and emerging writers, journalists, translators, and artists to highlight the diverse creative work of women working on the subject of China today. To celebrate the launch of the collective and International Women's Day, they are hosting a party at the Bookworm. Proceeds will go toward costs for an upcoming anthology. Anthology submissions form and more information available at www.nuvoices.com. RMB 80. 9.30pm-midnight. The Bookworm
More stories by this author here.
Instagram: @gongbaobeijing
Twitter: @gongbaobeijing
Weibo: @宫保北京
Photos: aljazeera.com

Visit the original source and full text: the Beijinger Blog