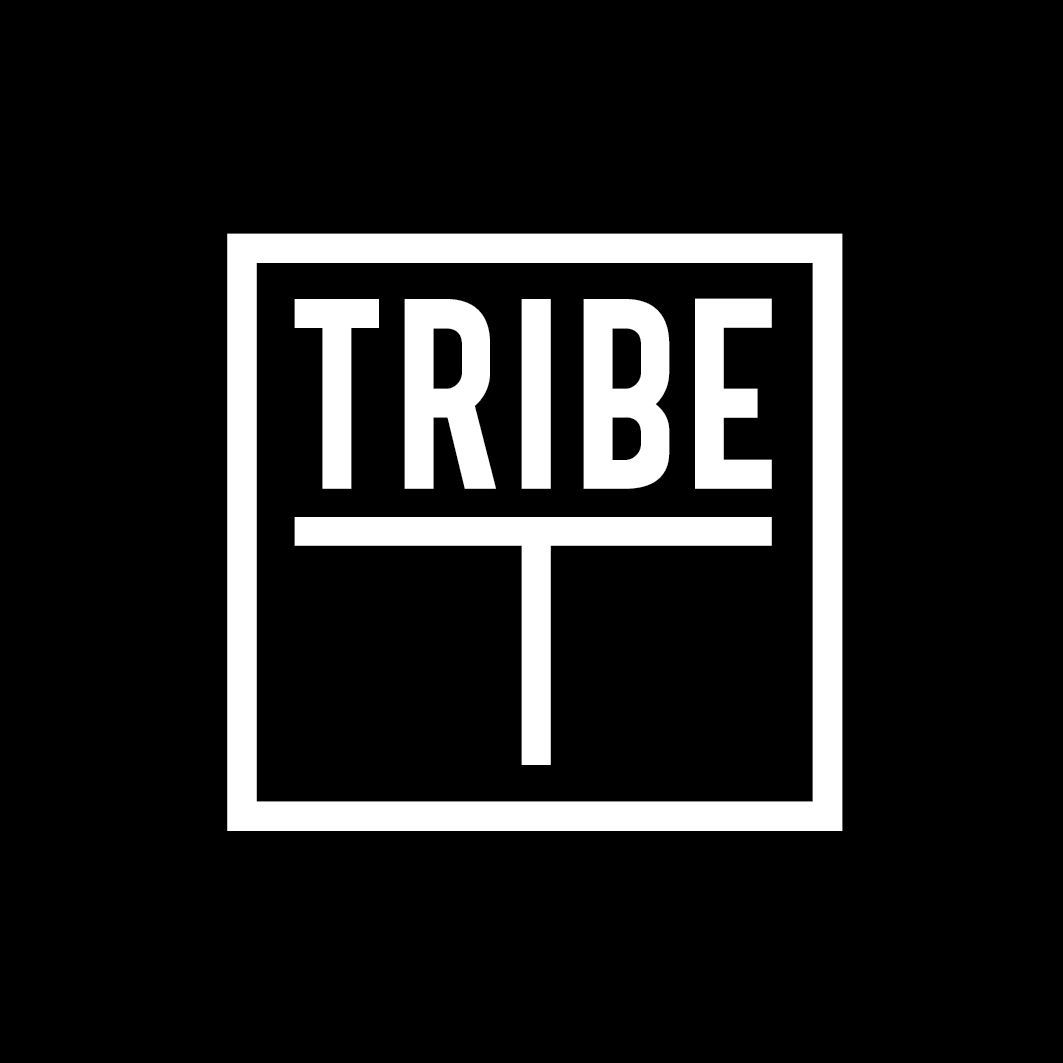 This blog series is sponsored by TRIBE Organic Restaurant, Beijing's best option for fresh, healthy, organic and vegetarian-friendly dining. 

Summer is the time to show it all off poolside or in your slinkiest outfits during those long nights out. But if you're anything like this hapless bowling pin-shaped monster in a teeny-weenie-yellow bikini, you can only dream of being slim as you step on the scale and watch it shatter beneath your weight.
Thankfully, self conscious creatures need not despair. While she might appear to be the victims of poor dietary choices and mutated genetics, there is hope still yet for our forlorn furry friend thanks to
TRIBE
's new
healthy, organic meal plans
.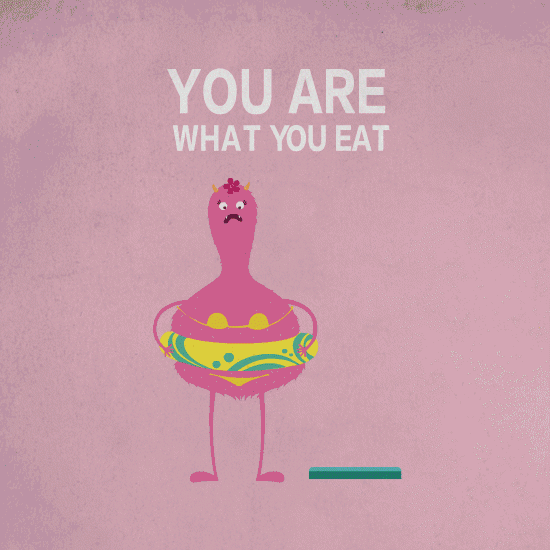 Maintaining health, wellness and a positive body-image are the main benefits of
TRIBE Nutrition
's
SLIM meal plan
, which not only has a high density of nutrients but is also a low in overall calories. The Gongti Donglu healthy lifestyle eatery is promoting these meal plans with an
online video
(view the Chinese version 
here
)
comprised of cartoon monsters that are guilty of a host poor eating habits.
Sun Li Ai, the designer who created the characters for the video, says she was inspired by her love of food and her circle of friends. "When (TRIBE's Executive Director) Yvonne [Yu] talked with me about the dietary and health issues that their meal plans are trying to help with, I instantly thought of a lot of my friends. I can pair every little monster with one of my friends."
Sun says the SLIM plan meals are a perfect fit for the "bikini girl" and "baby fat" monsters she drew for the video, and it was her conversation with Yvonne that led her to understand the various health and diet issues that can cause people to gain weight and helped her design the characters. "I wanted to depict people who are not fat overall, but have a big belly and issues with what they eat like too much refined stuff and protein and too little fiber and veggies ... [basically] people who want to become slim but don't know how to achieve it with a healthy diet." 
Sun's obese pals
–
 whether real or animated
–
 will not only love the nutritional benefits of the SLIM meal plan, but also its fresh and exotic flavors. One of the signature dishes in the SLIM meal plan is the Poached Salmon with Quinoa, Garbanzo and Spinach Salad.
Timothy Chia, TRIBE's marketing director, says the dish is meant to fulfil the customers' nutritional needs while maintaining freshness and flavor, and Executive Chef Brandon Trowbridge adds that TRIBE decided to poach the salmon so that it will not have any added oil in the cooking process and will stay moist when delivered. "This gentle cooking method helps to preserve nutrients," he explains, adding that he always starts a recipe with the ingredients. "For example, if fresh salmon or asparagus is in season then that's what I will use. What I do with it depends on my mood and what I have at hand."
Trowbridge also explains that the SLIM meals are prepared with ingredients rich in complex carbohydrates to help maximize the body's energy. These carbohydrates take time to break down, staving off the customer's hunger and helping them feel fuller for longer. The meal is given an even more powerful punch with the addition of nutrient-dense Kale, which is rich in essential vitamins and minerals. All of these ingredients combined make the Poached Salmon with Quinoa, Garbanzo and Spinach Salad meal register in at 325 calories, 21g healthy fats, 30g protein, and 8g carbohydrates.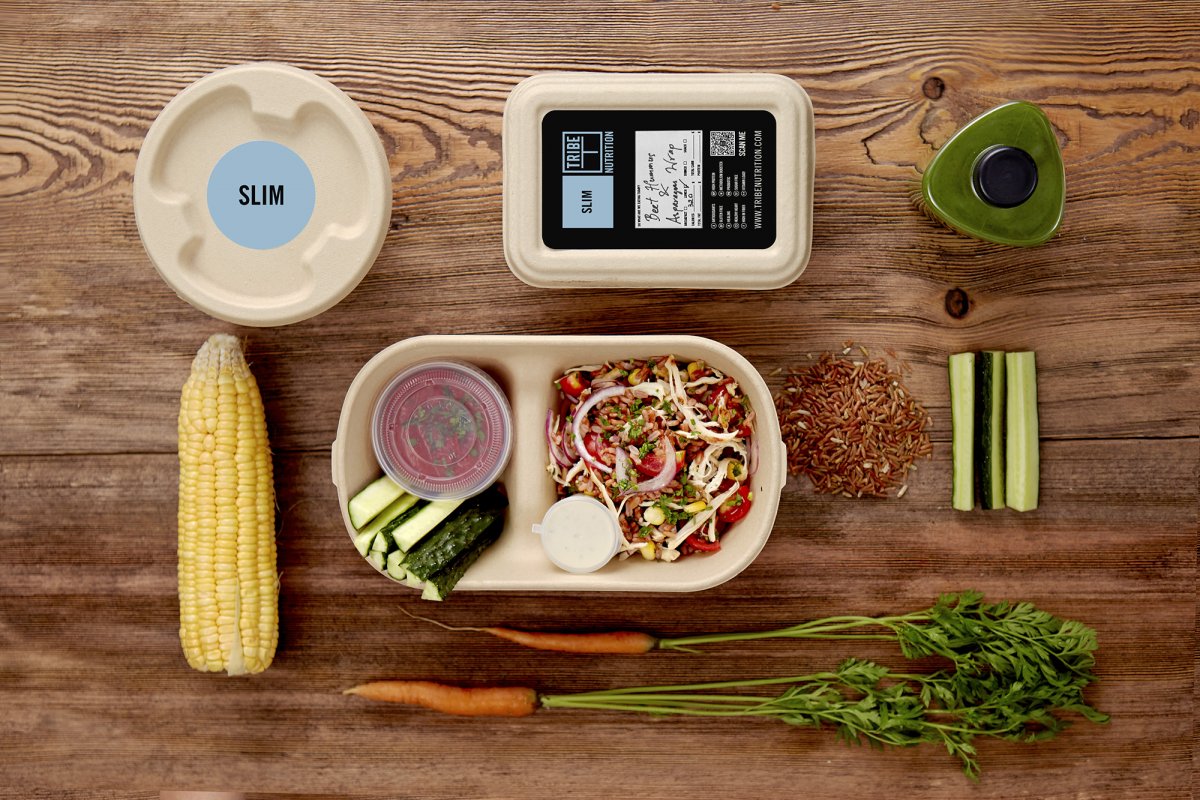 With a selection that changes on a daily and weekly basis, the SLIM meal plan includes a range of other light, but flavorful dishes inspired by a wide range of international cuisines. For instance, Trowbridge describes the Black Bean Tacos with Feta and Cabbage Slaw as "consisting of a simple staple food: tacos," and explains how they have "cut out the large amount of saturated fat by using tortillas made with olive oil instead of lard." The usual meaty favorites
–
carnitas, beef, and fried fish
–
have also been replaced with seasoned black beans, which are a source of protein without the saturated fat. "And there's the added benefit of black beans being high in soluble and non-soluble fiber, flavonoids, phytochemicals and Vitamin B6 folate," he adds.
Other menu items include such tempting creations as Thai Salad with Coconut Curry Chicken Soup, Crudites with Beef Hummus, Chaat Masala Cucumber Salad and Banana Flax Waffles. "These meals were created to help you lose weight, but it will leave you feeling satisfied and full," says Chia. "Plus you'll have plenty of energy to keep moving along with your day."
Photos courtesy of TRIBE Nutrition

Visit the original source and full text: the Beijinger Blog