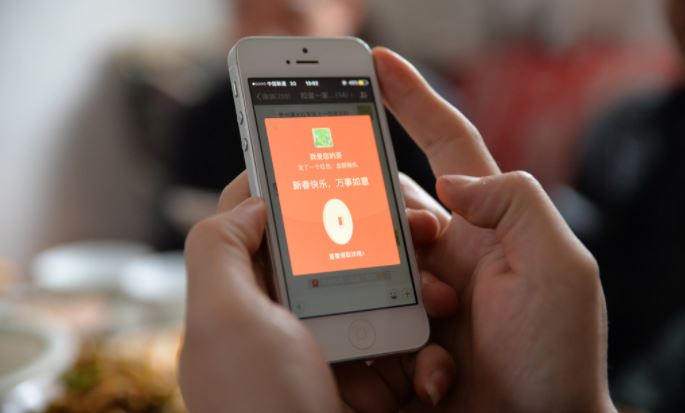 This post comes courtesy of our content partners at TechNode.

For Chinese people, Spring Festival is all about seeing family and celebrating the new year, but it's also the optimal time for using screens. Have you ever been on a train for 20-plus hours? In China you'll find, from little kids to 60-year-olds, everyone is using their smartphones. Surely, to kill time, content is king in China.
During the Spring Festival, from Feb 15 to 21, the number of app users in three segments – mobile games, photo app, and mobile video app – increased significantly, according to QuestMobile's "2018 Spring Festival Entertainment Insights Report," Chinese media CSDN is reporting.
The report pointed out that Chinese people have both online and offline ways to enjoy Spring Festival. Online was mobile games and video; offline was watching movies.
Spring Festival's top 5 apps based on the number of daily active users were:
Honour of Kings – 128 million
Douyin short video – 61 million
Huashan short video – 53 million
Toutiao – 97 million
Youku – 83 million
Top 20 apps that showed the biggest DAU increase during the Spring Festival included: Mini World that showed whopping 116 percent increase in DAU, Douyin short video (78 percent), Honour of Kings (76 percent), Faceu (69 percent), and Wuta Cam (64 percent).
 
Mobile games
Playing mobile games (手游) is one of the major leisure and entertainment activities of the Spring Festival. Apps encouraging social interaction saw amazing growth. During the Spring Festival, mobile games with social attributes such as the Tencent's Honour of Kings – already boasting 200 million users – and Speed QQ (QQ飞车) saw some amazing increases in use. Games showed a significant increase as Mini World that showed whopping 116 percent increase in DAU while Honour of Kings showed 78 percent increase in DAU.
Game live streaming market was less affected by the Spring Festival, and saw a small peak a week before New Year's Eve.
 
Watching short videos
Number of users watching short videos during the Spring Festival also increased. Having to move long distances, and loving to share videos, Chinese people are increasingly watching short videos over live streaming.
China's three major telecoms companies reduced data fees over the holiday, allowing short video apps to grow even further. Users watched and shared short videos of wishing "Happy New Year," hongbao, and short videos from Spring Festival Gala. Popular short video apps saw user numbers peaking up around New Year's Eve. Kuaishou (快手) users opened the app 161,929 times on Feb 16, and Douyin (抖音) users opened the app 134,253 times on February 14th.
Another trend in was watching anime or reading manga on mobile phone. In the New Year 's Eve, both the total number and the app usage duration of mobile anime apps increased. After the New Year's Eve, users of mobile anime app users dropped over a long period of time and then picked up rapidly to reach new highs.
 
Photo apps
During the Spring Festival, all the photo apps had their own photo contests, giving a small boost to the platforms on New Year's Eve and Day.
brought in "Photo Contest" which led to a huge user growth. From the perspective of daily active users, the typical App appeared a small orgasm on New Year's Eve and New Year's Day. On February 19th,  Toutiao announced the acquisition of Faceu (Chinese). Faceu recorded the most DAU with 2,892 DAU at its peak, followed by Meitu Xiuxiu's DAU of 2,622.
 
Watching movies
When not looking at a mobile phone screen, Chinese people filled the movie theaters during Spring Festival with movie ticket booking apps saw a significant increase. Six high-quality movies were released on this year's Spring Festival, including "Red Sea Campaign (红海行动, our translation)" and popular children's cartoon "Monster Hunt 2 (捉妖记 2)". During the Spring Festival, the daily active users of Alibaba's ticket-buying Taopiaopiao (淘票票)  and Meituan's movie ticket unicorn Maoyan (猫眼) almost doubled.
Images: China Daily, QuestMobile

Visit the original source and full text: the Beijinger Blog