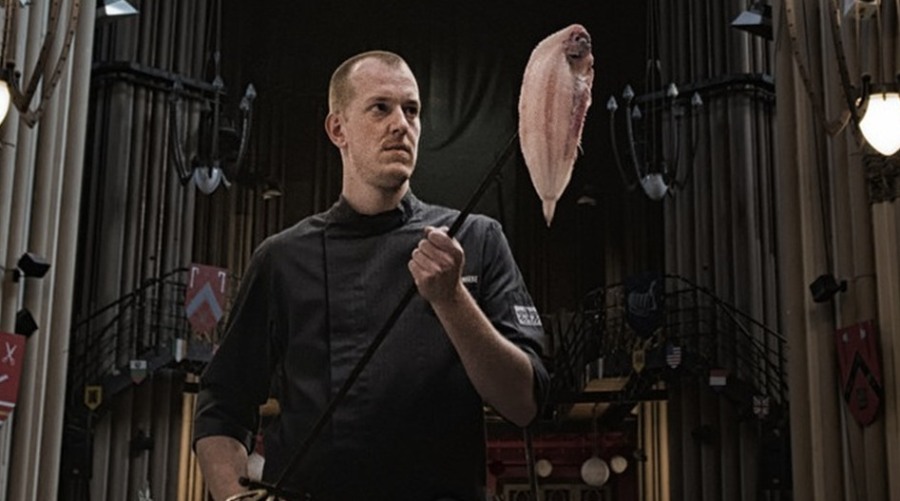 After a couple of star turns from other European chefs, including Seppe Nobels and James Henry, TRB is welcoming Belgian chef Reinout Reniere for the latest installment of its guest chef program. 
Having discovered his love for food in the kitchen of his grandfather's bakery as a child, Reniere spent years cultivating his skills at Ter Groene Poort in his hometown of Bruges before cooking at Bistro d'Eygalieres in France and Park Hotel Kenmare in Ireland. Finding comfort in his native region of West Flanders, he has since worked at Pegasus in Poperinge and Carmelite, Bruges.
His current restaurant, Restaurant Zeno, is located in one of Bruges' many tall, narrow townhouses. His food aims to make the best of seasonal ingredients, combined with some pretty artistic plating combinations.
If you want to experience modern Belgian gastronomy for yourself, Reniere will be in the kitchen at TRB for lunch on July 17 (RMB 588 + 15 percent) and dinner on July 18 (RMB 888 + 15 percent).
More stories by this author here.
Email: [email protected]
Instagram: @gongbaobeijing
Twitter: @gongbaobeijing
Weibo: @宫保北京
Photos: visitflanders.com

Visit the original source and full text: the Beijinger Blog