When I first moved to Beijing there was a little Shanghai-style xiaolongbao restaurant in the space that is now a Miniso and some kind of generic cake shop. Unfortunately, the restaurant disappeared as part of the campaign to generally Disneyfy Sanlitun over the last 18 months so, while it's not quite the same, I was happy to see that a branch of Beijing-wide chain Yi Pin Xiao Long had moved into the first floor of Tongli Studios. 
Inside, the restaurant is as shiny as the newly pedestrianized street outside, all wooden tables, white ceramics, and trendy xiaolongbao basket ceiling lights. You even order on an iPad, a far cry from the wipe-clean menus they used to use at the traditional xiaolongbao place around the corner. 
And what of the xiaolongbao themselves? On the day I went, the wrappers were a little thick and the soup a little lacking, although the stuffing itself was tasty (note that this could have been a one-off blip). Three pork and crab xiaolongbao cost RMB 22, although the pork-only version is much cheaper at RMB 12 for three. If you're into that sort of thing, you can also get tom yum soup xiaolongbao, Korean cuisine-inspired kimchi xiaolongbao or xiaolongbao with "hot and numbing" crawfish.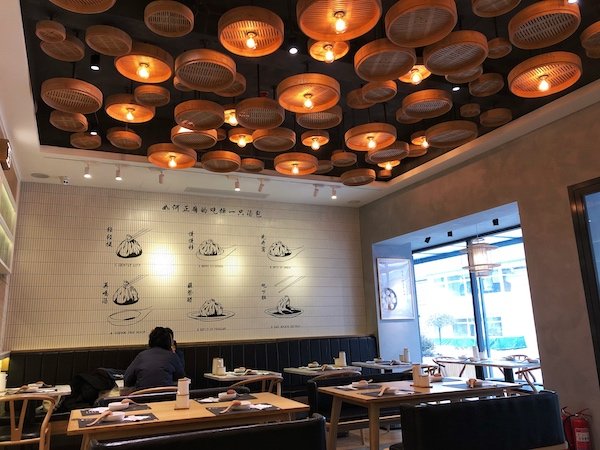 However, the main attraction for me was in fact the noodles and not the xiaolongbao. Top of the lot is the signature noodles braised in scallion oil and soy sauce (RMB 22), which have exactly the right amount of al dente bite and come coated in a deeply savory oil flavored with caramelized scallions – just add a little vinegar to cut through the richness.
The whole noodle menu naturally leans towards the savory and slightly sweet flavors of Shanghai cuisine but there are options for fans of spicy food too, such as the Sichuan wontons in chili oil or the signature chili oil noodles.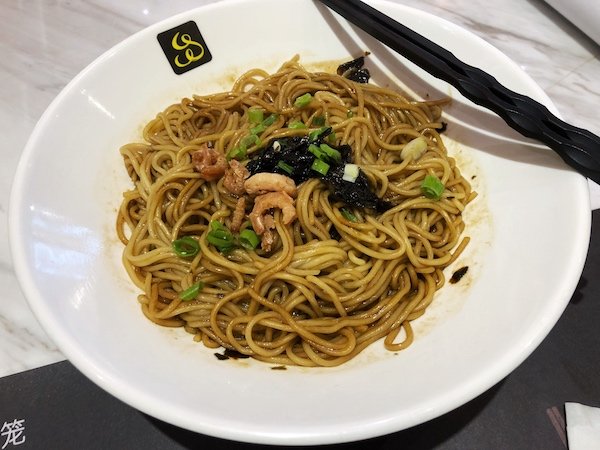 It's always great to find reasonable lunch spots in Sanlitun and with its modish interior and well-priced noodles, Yi Pin Xiao Long looks like it will become an equal favorite among those trying to replace their old haunts as well as new diners in town.
Yi Pin Xiao Long
Daily 11am-10pm. 1/F, Tongli Studios, 43 Sanlitun Beijie, Chaoyang District (6463 8199)
一品小龙:朝阳区三里屯北街43号同里大厦1层
More stories by this author here.
Instagram: @gongbaobeijing
Twitter: @gongbaobeijing
Weibo: @宫保北京
Photos: Robynne Tindall

Visit the original source and full text: the Beijinger Blog