Imagine a high-end dollar store, with products that you actually want. This is what Miniso is offering. To our knowledge, these outlets only exist in Guangzhou and the Qianmen area of Beijing, but they are likely to multiply significantly with their line of "Made in China", but designed to look Japanese, products.
What will you find here? Well, almost anything from cosmetics and skincare products, to cookware, smartphone accessories, bags, and snacks. Everything we looked at had a price tag considerably less than RMB 100. It's a far cry from the Dollar Generals in the US, where you might run into Gulf War trading cards or obscure purple-flavored drinks that will likely sow the seeds for a Quasimodo back hump.
Many people online are saying that the overall aesthetic is a Chinese knockoff of Japanese brands like Muji and Uniqlo. They use an odd mix of hanzi and katakana on their packaging, making for an interesting but incoherent bastardization of the Japanese language. On their website they have a hip-looking Japanese designer named Miyake Junya, from "Tokyo, Janpan," [sic] who is praised for being "the global wave of life consumer goods excellent initiator." We guess that proves that he is the elusive brains behind the operation, but the whole company still smells a bit fishy to us.
Where this place succeeds is in its value, and the wares on sale all look relatively well made. Who cares if it's a ripoff of Japanese designs if the store is a great place to stroll about buying some good value (if potentially of limited real application) crap, like belt organizers, portable battery chargers, or sunscreen ( we perhaps wouldn't recommend the latter)? This explains why every time we've been here it has been loaded with people rejoicing in the age-old tradition of cheap commerce and giving the lady in the Big Hero 6 costume hugs when exiting the premises.  
Miniso
Daily 9am-10pm. Bldg A, 12-14 Qianmen Dajie, Xicheng District (No phone)
前门大街12-14号A栋
200m south of Qianmen (Line 2)
More stories by this author here.
Email: [email protected] 
WeChat: kippwhittaker
Weibo: @KippWhittaker 
Instagram: @KIDDWHIZ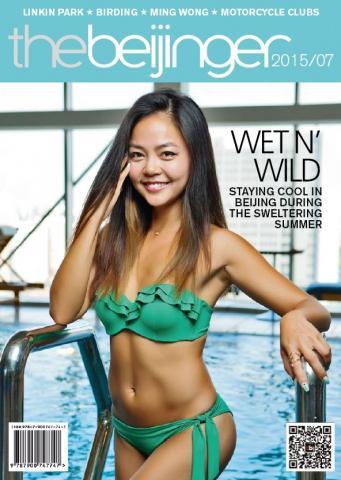 Photo: Kipp Whittaker

Visit the original source and full text: the Beijinger Blog