Things are about to get real wild this weekend. Not only is it July 4, one of the most wild American party days of the year, but also we have some serious parties piling up that will make you want to cut a rug, or maybe an ancient man made rock formation. The choice is yours.
 
July 3: Be Stupid
Be Stupid is more than just a party, it's a way of being. Be shameless and let loose to the sounds of classic disco and live experimental electronica at Uper+, with DJs Pei, Kaize, Shenyue, Sunmeng, Aoton, and special guests White+ (maybe the first and only time these guys will play in Gongti). Free. 10pm. Uper+
 
July 3: Syndicate Sessions
Closing in on the end of their 11th year in operation (that's a long time!), Beijing's longest running party brand will be keeping the vibe summery and the music bassy as hell. The whole Syndicate crew is back in full force for this one. Be there, or catch them on the 4th of July at the Great Wall. RMB 30. 10pm. Dada
 
July 4: The Great Wall Party
The event of the week is indeed The Great Wall Party, where a vast number of Beijing's best DJs will be collaborating on a day of fun in the local of China's most famed fortification. This time instead of protecting China from the Mongols it will be thumbing to the sounds of techno and drum n bass. Tickets are still available at select locations around town (Kokomo, Lavita, and online). Find all of the info here. RMB 300 (with bus), RMB 200 (without bus). 5pm-5am. Great Wall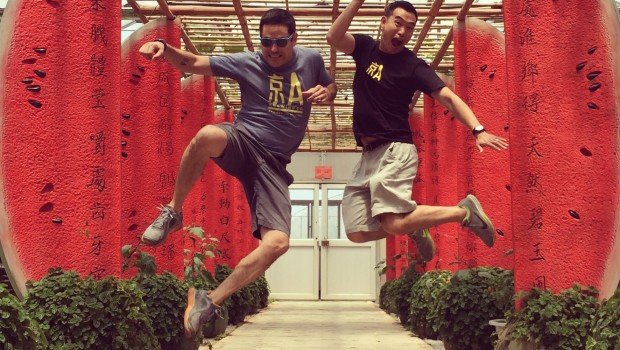 July 4: Beijing Bikini Cookout
Join the Jing-A boys and girls for some summertime fun, Anette and Frankie style with a bikini party. They will have on tap their special Beijing Bikini Watermelon Wheat beer that is sure to bake a few clams. Are you getting these 60s beach movie references? Free. 11am-5pm. Jing-A Taproom
 
July 4: Dim Sum Disco

Beijing's finest tastemakers of new and old disco, Boflex and Crystal Bones, return to the Migas rooftop for another steamy late night dance session. While the summer heat will be heavy, an exclusive Dim Sum Disco themed cocktail will be on hand to refresh and lubricate all the dancers as they sweat it out on the dance floor in funky unity. RMB 60. 10pm. The Bar at Migas


More stories by this author here.
Email: [email protected] 
WeChat: kippwhittaker
Weibo: @KippWhittaker 
Instagram: @KIDDWHIZ
Photos from the organizers, Kipp Whittaker

Visit the original source and full text: the Beijinger Blog