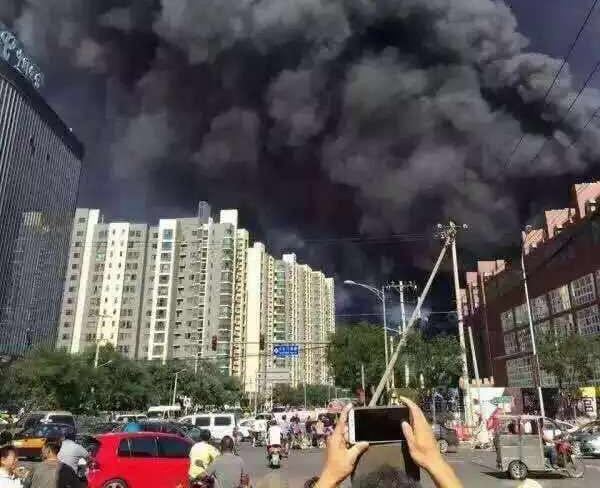 A fire broke out at a wood factory at Dahongmen, Fengtai around 3pm this afternoon, the smoke from which could be easily seen throughout the whole city, obscuring an otherwise blue Beijing sky, according to Beijing News.
Currently a few workers at the factory are still trapped in the complex but no casualties have been reported so far.
Residents of nearby neighborhoods reported seeing more than 10 fire trucks and ambulances on service outside of the scene of the fire.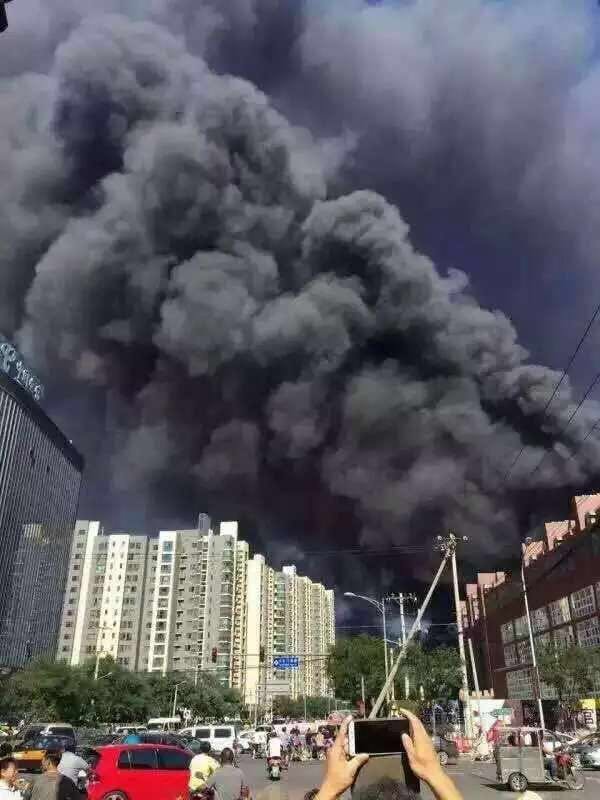 One witness, who lives nearby the wood factory told reporters that the smoke was billowing from the site with such ferocity that it looked like "ink dropping into water," going on to describe the fumes as a "Black Mountain monster" (黑山老妖, a term more apt for use among toddlers), and heard what sounded like "structures collapsing."
The fire is currently still raging and the collapsing structure has been deemed unsafe, stopping firefighters from entering.
The owner of a nearby car repair shop told reporters that "when the fire just broke out, he could see open flame of a few meters high burning all over the structure, and soon there was huge and storming black smoke and everything turned dark." He said "they all became scared" as they breathed in the hot and toxic gases.
We will update the story as we learn more.
More stories by this author here.
Email: patrickli@thebeijinger.com
WeChat: xinwurenli
Weibo: @lucky__strike
Photos: ifeng.com

Visit the original source and full text: the Beijinger Blog