Three barmasters. Three "secret" ingredients. One judge. Will Beijing's confident mixologists fumble when faced with an unusual condiment or fruit? Or can they concoct a drink to impress one tough taster? In the spirit of Iron Chef, we put our bartenders to the test by announcing a secret ingredient, giving them ten minutes to mix, and finding out just how creative a cocktail can get.
The Contestants: Wendy Yang of Q Bar, Martin Aretino of The Local, and Bong Tang of Home Plate Bar-B-Que Sanlitun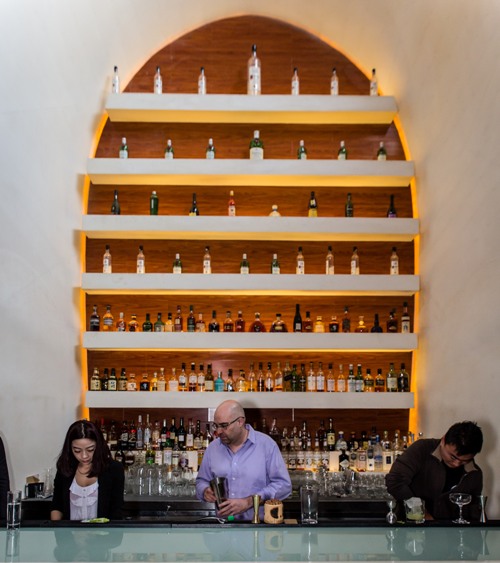 The Judge: Kevin Song, d lounge
The Venue: d lounge
Find out how they did in the March issue of the Beijinger magazine.
Photos: Mitchel Pe Masilun

Visit the original source and full text: the Beijinger Blog