We were excited to take a look at the new Pizza Express restaurant in Dongzhimen's Raffles City before it opened Friday. The Sanlitun branch, Beijing's first and the company's 500th, which opened just over a year ago, has becoming a favorite for meals between family and friends, as well as business partners.
 
Their new branch is similarly designed, with nooks and crannies for every occasion. The menu sports the usuals, of course, as these are the dishes that made them famous across the entire world. However, as it is summer, they have some new items on the menu to match the occasion. Think new dips and new stuffed dough balls, or Italian kisses, and lighter pizzas and pasta dishes with fresher flavor combinations.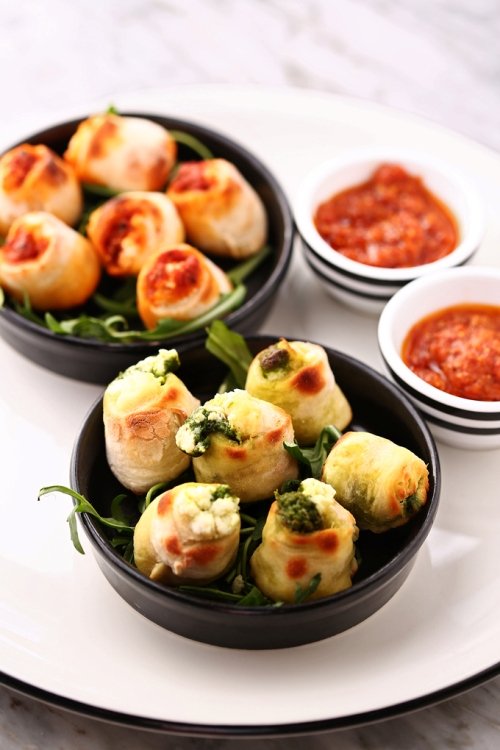 We tried the new dips (RMB 49 for one, RMB 80 for two, RMB 98 for three): a zingy cannellini bean dip, a creamy mushroom dip, and a fresh cucumber and salmon dip, with the fresh cucumber and salmon dip taking first place in our books. The trio works well together especially if you're sharing the platter with friends.
 
We also tried crudaiola (RMB 128), a pesto pizza topped off after being baked with spicy rocket, parmesan cheese, smoky parma ham, and fresh cherry tomatoes chopped in half. The flavor combination was delicious and makes for an amazing sharing dish, excellent for these hot Beijing days. The best thing about this pizza, though, was the crust.
 
The same goes for their new pizza. The crust of the verdure bianca (RMB 98) was so scrumptious that you really don't need too many toppings. Their new summer vegetable pizza with zucchini and eggplant, is a simple but delicious pizza, as is the tasty seafood lasagna (RMB 98), made using fresh seafood, spinach, cream, and chewy lasagna sheets cooked to perfection. Although seafood lasagna wouldn't have been our first choice for summer, the dish isn't too heavy.
 
Of course none of these meals would be complete without some new drink concoctions. Our favorite was the raspberry Bellinis (RMB 75): prosecco poured over fresh fruit. The raspberry taste perfectly accompanies the fizzy prosecco, and this is one that we will we coming back for, multiple times over. There is also a peach option if raspberry isn't your thing.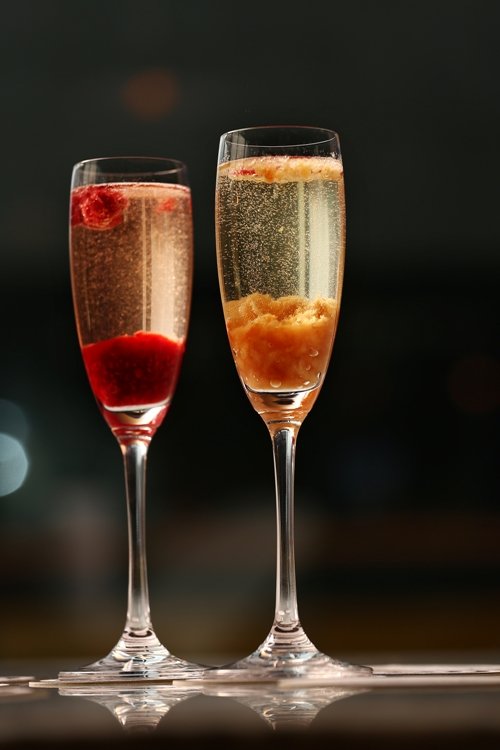 We're excited to take our friends there without having to trek down to the village. And, as always, we really, really hope that the restaurant will uphold its excellent quality once the honeymoon phase is over and the HQ staff leave their local counterparts to uphold this institution. 
Pizza Express
Daily 11.30am-11pm. 1A, 2F, Raffles City, 1 Dongzhimen Nandajie, Dongcheng District (8409 8368)
东城区东直门南大街1号来福士2层1A
More stories by this author here.
Email: [email protected]
Instagram: s.xuagram
Photos: Pizza Express, Margaux Schreurs

Visit the original source and full text: the Beijinger Blog