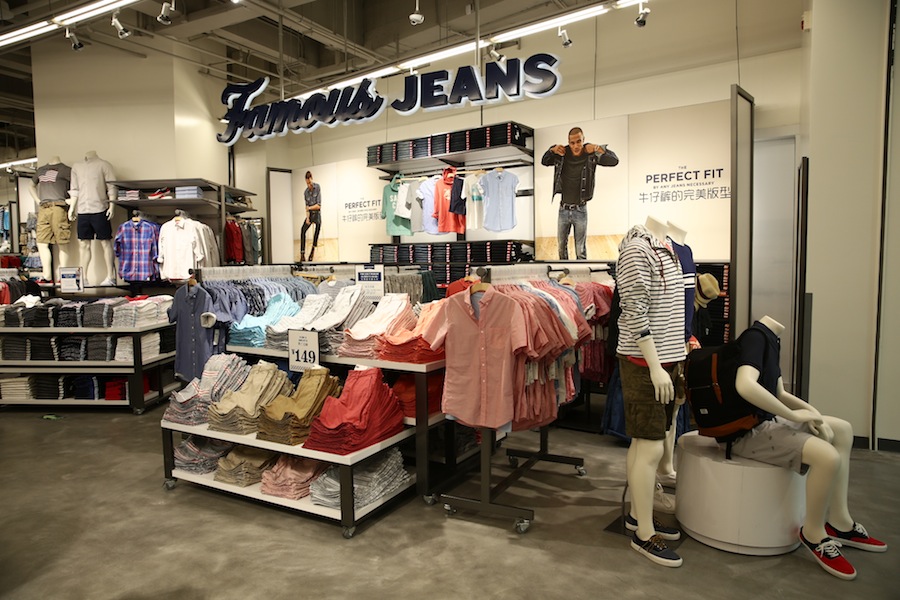 This month we welcome Old Navy to Chaoyang's U-Town Shopping Center, marking the arrival of America's premier shop for moderately-priced clothes for men, women, girls, and boys with a taste for colorful, comfortably casual threads. The two-story, 1,500- square-meter shop is their ninth store in China, and they are doing their best to conquer the market with their take on fashion basics.
As a kid, I remember when my mom would say "time to go over to Old Navy," and I would slump in my chair and let out a deep breath of despair, which I'm pretty sure was because of their kitsch graphic tees and uninspired designs that only a mother could love. This time around I was expecting more of the same but was pleasantly surprised by the selection of decent-looking prints and summer threads that give H&M a serious run for their money.
There is only a relatively small bump in the prices compared to their stores back in the US. Denim products are available for around RMB 199, and shorts and buttonup shirts go for about RMB 149. Totally reasonable by our standards. This has always been the cheaper alternative to Gap or Banana Republic, so you can expect more or less the same styles that are offered in these stores. For those who shy away from simple styles, you should still check out their low-cost underwear and socks because they are simple enough to accommodate any outfit without clashing. 
Old Navy
Daily 10am-10pm. F1-21, Bldg 2, U-Town Lifestyle Center, Sanfeng Beili, Chaoyang District
(8572 8060) 朝阳区朝外大街三丰北里2号F1-21层
 
Photo: Old Navy

Visit the original source and full text: the Beijinger Blog