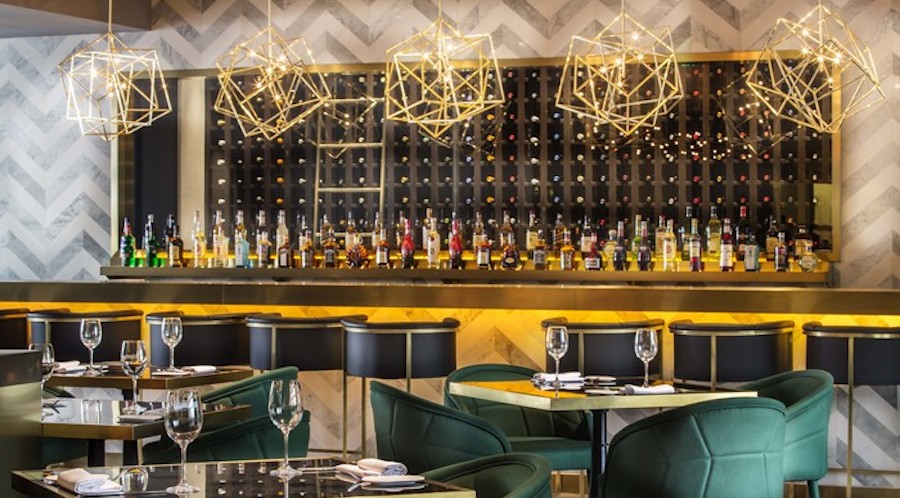 China's restaurant scene, and Beijing specifically, may not get much love in awards such as the annual San Pellegrino Asia's 50 Best Restaurants, but it turns out that we are performing better in design-related awards, specifically the Restaurant and Bar Design Awards.
On their website, the Restaurant and Bar Design Awards describes itself thusly: "The Restaurant and Bar Design Awards now in its seventh year is the only awards in the world dedicated to the design of food and beverage spaces. This covers every imaginable space, from ships to airports, museums to burger vans, and from revered Michelin-starred establishments to the fleeting dynamism of pop-ups."
Seven China venues made the shortlist for the 2014/15 Restaurant and Bar Design Awards, including two in Beijing, high-end Italian Florentina and a redesign of fast food chain Mr. Lee Noodles.
Open just a few months, Florentina is far and away from the design of a stereotypical Italian restaurant, focusing on geometric shapes and luxe metal finishings. The restaurant's Chinese name incorporates the characters for jade, with jade accents used throughout the space, particularly in the soft furnishings.
Mr. Lee Noodles, on the other hand, is much more casual, with a design that melds elements of the brands US and Chinese heritage (the original Mr. Li was a Chinese-American from California). The re-designed concept store is located in Chongwenmen.
Last year, W Guangzhou's FEI Bar took home the top spot for Best Bar design. The results of this years awards will be announced in London on October 1. Fingers crossed for another China – and hopefully a Beijing – win.
More stories by this author here.
Email: [email protected]
Instagram: @gongbaobeijing
Twitter: @gongbaobeijing
Weibo: @宫保北京

Visit the original source and full text: the Beijinger Blog