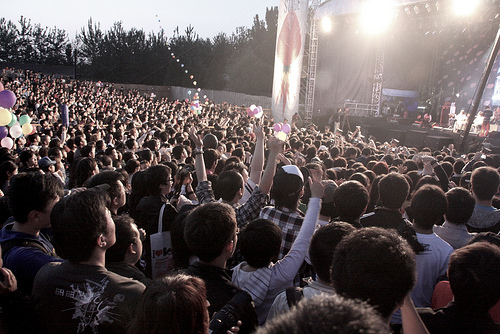 The Great Wall Music Festival organizers just might have outdone themselves.
Last year, David Guetta enthusiastically went on about how enthusiastic he was while the crowd waned. Will this year bring more body shaking now that Afrojack, the world's number nine DJ according to DJ Magazine, is gracing Juyongguan on June 1? With support from Don Diablo, Paul Kalkbrenner, and other local acts (listed here in full), this is sure to be a weekend many of you won't want to miss.  
Note that Steve Aoki won't be there despite him being in the "No Beef" collaboration video above. But hey, it's not like Aoki hasn't been to Beijing a hundred times already.
More imminently, Xiu at the Park Hyatt is hosting a bull riding contest at their two-day Wild West theme party, so be sure to dress in denim if you're heading down that direction. We hear their Singaporean chef will be serving up some finger-licking good chicken wings on their terrace.
Many of Beijing's favorite bars with terraces are following an unspoken protocol and waiting another few weeks to open their outdoor area despite comfortably warm weather. However, aside from Xiu, Q Bar is another spot that's itching to please all of those who are giddy for fresh air. Their terrace will be open starting tomorrow, March 29. Stop by for their happy hour, Mon-Thurs 6-9pm. They just finished up some renovations and will be supplying a new cocktail menu soon, so check here shortly for more info on that.
If you don't mind staying inside the likes of a dark, speakeasy for another weekend and if you didn't manage to take your Aston Martin to James Bond night at Parlor, you might still stop by there tonight for classy cocktails by visiting award-winning mixologist, Tim Philips. Check out more pictures in our event gallery here.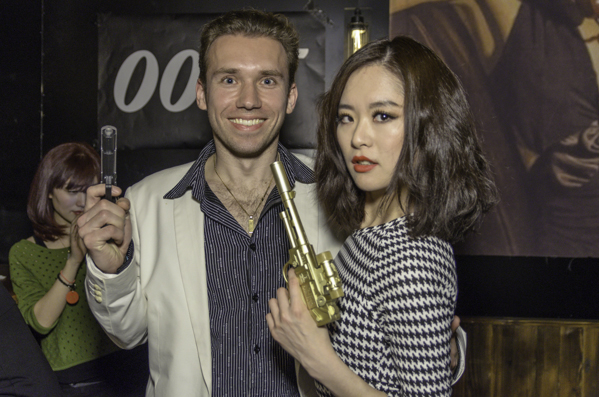 Earth Hour is tomorrow night, and Pentahotel in Chongwenmen hosting free flow standard drinks for one hour (8.30-9.30pm) to celebrate. Check out more events this weekend at our events page.
Photos: Laurent Hou

Visit the original source and full text: the Beijinger Blog