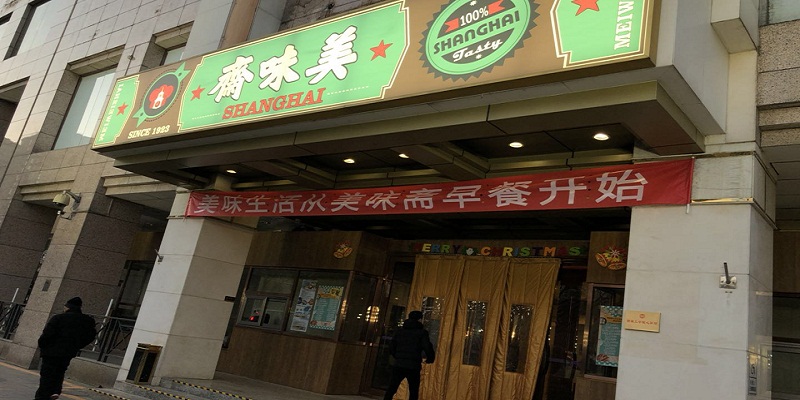 Following renovation, the time-honored Shanghai restaurant Meiweizhai has reopened on the first floor of Xiangda Dasha in Niujie, which might be a good option to celebrate CNY without burning a hole in your wallet.
First opened in Shanghai in 1923, Meiweizhai didn't expand to Beijing until 1956, answering the call of then-prime minister Zhou Enlai for Shanghainese business owners to move to Beijing to help and develop the new capital. It has been one of the best venues to enjoy authentic Shanghai cuisines ever since but has been moved around several times due to city planning. In 2017, it once again closed for renovated and has reopened, beckoning us back for more.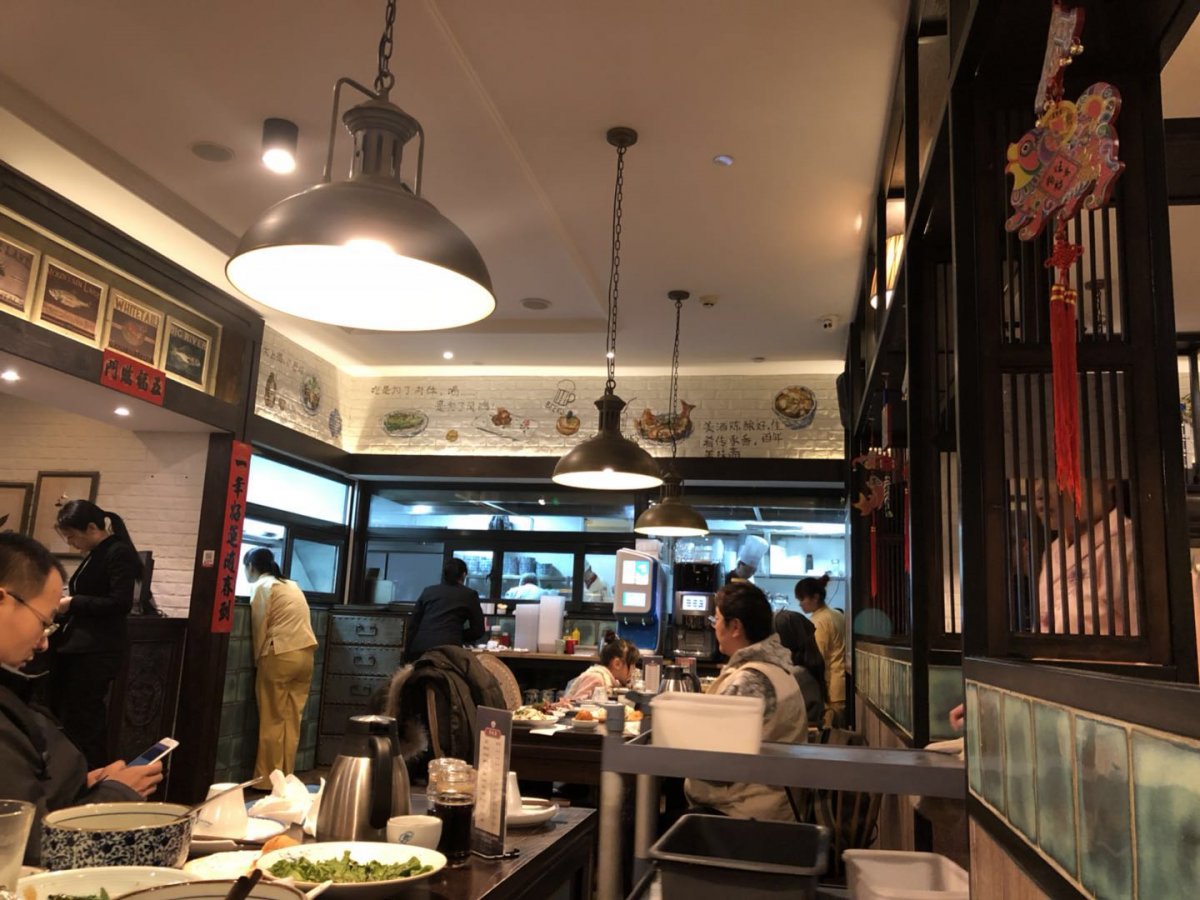 Entering Meiwaizhai, you'll first notice the decidedly local and lively vibe – dark wooden tables surrounded by chattering families, waitstaff run in circles with steaming dishes, and Chinese New Year decorations hang on the wall. Things look to be going well for the overhauled restaurant given that the place was packed and a line had formed outside by 5.30pm on a weekday evening.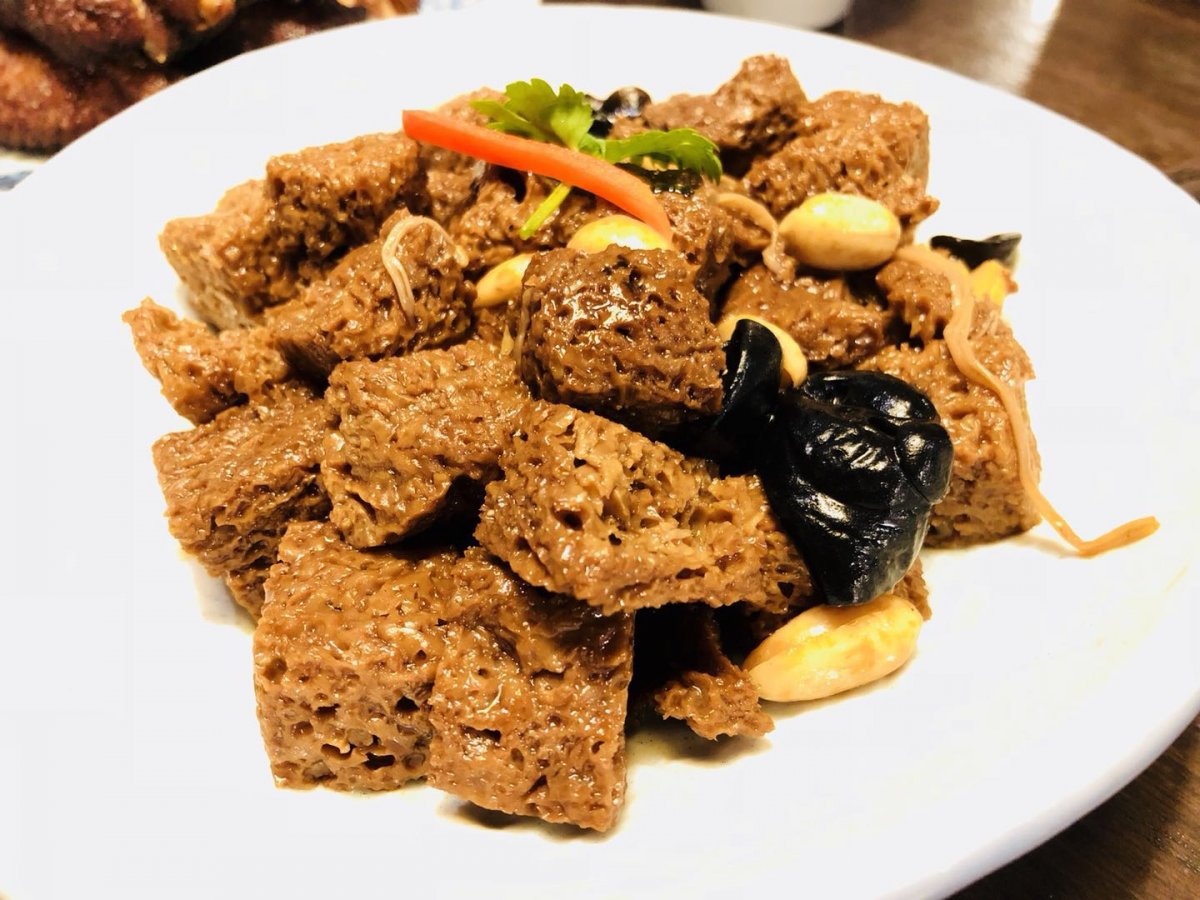 Our favorite among the cold dishes were the baked spongy gluten ( 烤麸 kaofu, RMB 18), marinated in soy sauce and mixed with fresh mu'er mushrooms, as well as the smoked fish (熏鱼 xunyu, RMB 28) for its crisp deep-fried exterior and piquant combination of sugar and spices.
You can't visit a Shanghainese restaurant without sampling the pan-fried bao (生煎包 shengjianbao, pictured at top) and at RMB 18 for six "normal" baozi or RMB 68 for 10 colorful baozi, Meiweizhai's renditions are hard to beat in price even if their juicy, piping-hot balls of dough and meat aren't the best in Beijing.
As for the mains, the "Danish beef" (RMB 52), an old Shanghainese take on Western food that apparently has no relation to Denmark, were a little too rich and sweet for our liking. To make it, deep-fried slices of beef are coated with crumbs which are then dipped in mayonnaise. Another favorite on the menu is the traditional seafood stew (三鲜砂锅 sanxian shaguo, RMB 58), featuring a pot full of shrimp, vegetables, bamboo shoots, mushrooms, meatballs, tofu, rice vermicelli, and Chinese cabbage. Supplement it with a couple of bowls of rice and some red braised pork belly for RMB 22 and you're set.
We noticed that most of the customers were families living nearby, hence the restaurant was nearly empty after 8pm – the old have to go to bed, the young have to study, while the middle-aged have to rest their eyes with TV at home. At RMB 60-70 per person, we can see why Meiweizhai is usually full, and this revamped edition makes for a more than viable option for when you don't want to splash out fancier Shanghainese food at the likes of Huaiyangfu and Wulixiang.
More stories by this author here.
Email: [email protected]
Twitter: @flyingfigure
Instagram: @flyingfigure
Photos: Tracy Wang

Visit the original source and full text: the Beijinger Blog