It's no secret that many, if not most, of Beijing's esteemed dining establishments are about to close for Spring Festival (check out our handy guide here), but instead of panicking about how you'll feed yourself for those interminable three to four days, why not take this opportunity to improve your Chinese cooking skills?
We've collated some of the recipes that have appeared on thebeijinger.com over the past couple of months so you can find them all in one place. So crack out that wok and invite your other left-behind friends over for a nice hot serving of kungpao chicken.
 
Stir-fried dishes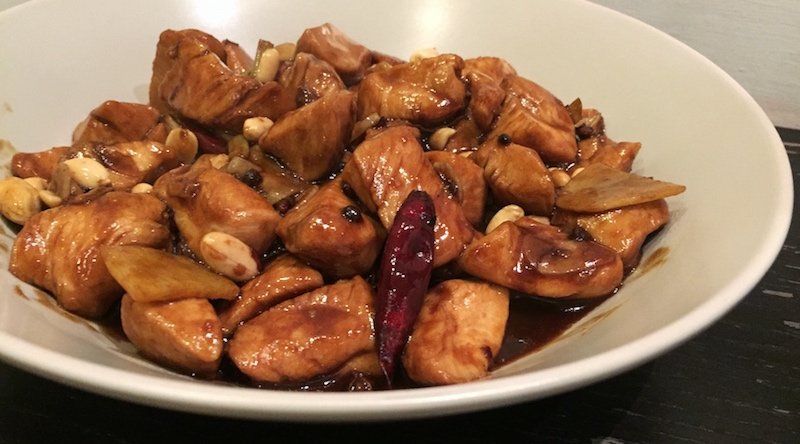 Everyone's favorite Chinese dish: kungpao chicken
Although originally a Sichuan dish, gongbao jiding is available in some shape or form at pretty much any restaurant across China. That being said, it is very easy to recreate at home provided you remember the three key words of cooking Chinese dishes: preparation, preparation, preparation. Also note that this recipe produces a darker, saucier, less sticky version of gongbao jiding than the restaurant versions you may be used to. But that's the beauty of home cooking – you can adapt the recipe to suit your tastes. Trying to cut down on sugar? Leave it out. Peanut allergy? Swap the peanuts for cashews. 
Stick-to-your-ribs red-cooked pork
There's nothing in particular to say that red-cooked pork is a winter dish, but the combination of plentiful and gelatinous fat and sticky dark sauce definitely gives it a rib-sticking feel. Red-cooked pork is a great dish to cook on a chilly weekend afternoon, since after a few bits of prep it basically just needs to sit and bubble away on the stove for an hour or so, leaving you free to get on with other things.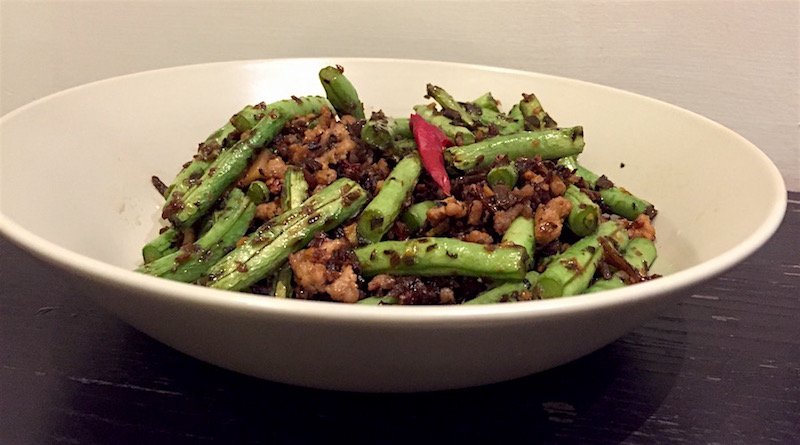 Sichuan dry-fried green beans, made with meat or without
For many, no meal at a Sichuan restaurant (or most home-style Chinese restaurants for that matter) would be complete without a plate of dry-fried green beans (ganbian sijidou, 干煸四季豆). A classic trap for vegetarians, the beans are usually seasoned with a small amount of ground pork. However, the pork is easily left out (or even substituted for beef if you eat meat but not pork), making this adaptable dish a great one to have in your repertoire.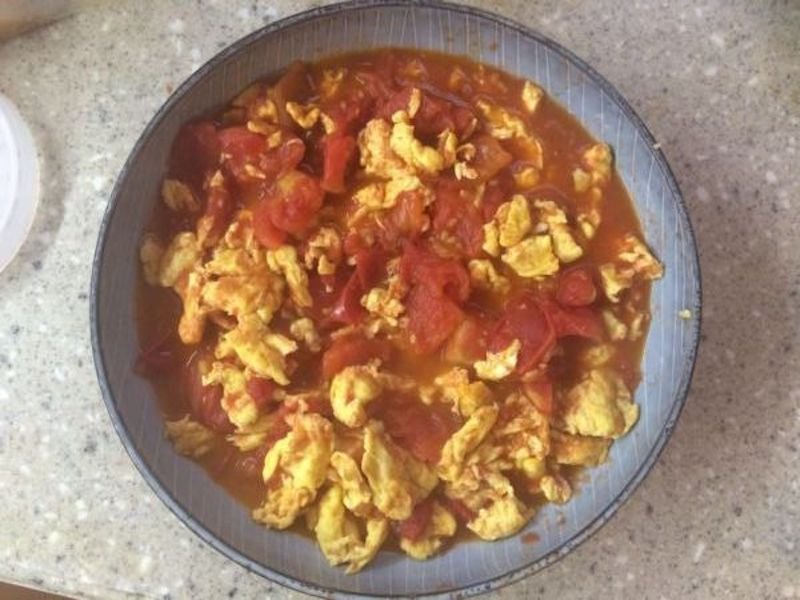 Homestyle stir-fried eggs and tomatoes
If you've been living in China for a while, you've probably realized that tomatoes fried with eggs (西红柿炒鸡蛋, xihongshi chao jidan) is an extremely common household dish that appears often throughout restaurants and on the dinner table of the average Beijing family, including my own for as long as I can remember. Below, is a very simple recipe for how to make this dish, and perhaps through experimentation, you can create your own version of it specific to your tastes (for example, in some parts of China, it is common for this to be cooked to have a slightly sweet taste, but the version provided below will be savory).
Adaptable, spicy dry-pot cauliflower
Dry pot (gānguō) dishes appear frequently on the menus of Hunan, Sichuan, and homestyle cuisine restaurants. Exceedingly versatile, gānguō dishes can feature any combination of meat, vegetables and bean curd, although they are almost always laced with fresh and dried chilies for a healthy hit of spice. It might look complicated, but this must-order restaurant dish is actual very easy to recreate at home. This recipe is a sort of mash-up of the Hunan and Sichuan versions of the dish, adding the black beans and fresh chilies popular in Hunan cuisine but omitting that cuisine's smoked pork in favor of belly pork.
 
Noodles
Author Carolyn Phillips' recipe for zhajiangmian
Zhajiang literally translates as "deep-fried sauce" and although the cooking method for this dish doesn't actually involve any deep frying, the combination of fatty pork, oil, and sweet bean paste does combine to make an incredibly rich, umami-laden sauce. A small amount of the sauce is mixed with cooked noodles, while shredded vegetables like cucumber and radish further cut through the richness. The version below also includes cubes of fried eggplant.
Thick and tasty biangbiang noodles
Not leaving the house provides a great opportunity to try this recipe for Xi'an's most famous noodles, biangbiang mian. The word biang is said to come from the sound the noodles make as you slap them against your chopping board or kitchen bench (see below). According to legend, the word went without a character for hundreds of years until a starving and impoverished scholar offered to invent one in exchange for a free bowl of noodles.  
Vegetarian dandan noodles
Along with kungpao chicken, mapo tofu, and laziji, dandan noodles are one of the classic dishes of the Sichuan culinary canon. The name comes from the traditional carrying pole (担担 dàndàn) that was used by walking street vendors selling the dish. The pole was carried over the shoulder, with two baskets containing noodles and sauce attached at either end. Although you may associate this dish with street food, it is actually easy to do and makes an impressive side dish for a homecooked Chinese meal. It also happens to be pretty easy to make this dish vegetarian, replacing the usual pork (or beef) with finely chopped mushrooms – perfect for a meat-free Monday. If you have your doubts, note that I served this to a hardened carnivore and he could barely tell it didn't have meat in it.
 
Cold appetizer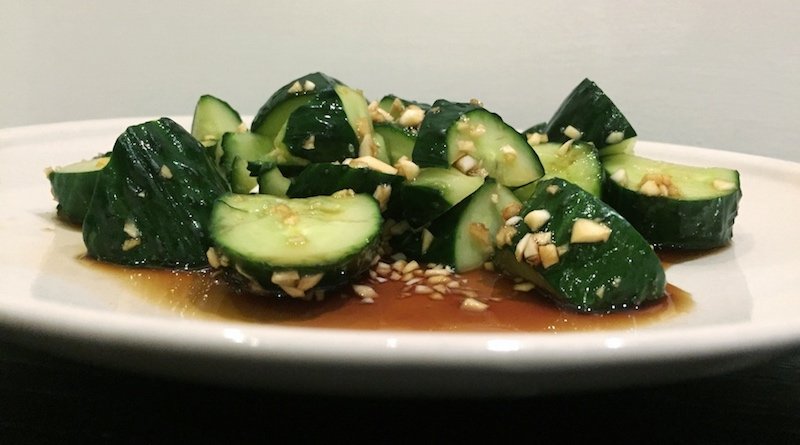 Garlicky smacked cucumbers
What meal in China is complete without a plate of tangy, garlicky smacked cucumber salad, or pai huanggua? Many will associate this dish most fondly with summer evenings spent outside Beijing's many fly-by-night chuan'r bars, where its vinegared sauce provides a counterpoint to skewers of richly spiced lamb (and, if you believe in that sort of thing, acts as a cooling, or 'yin,' food). In fact, the dish is not exclusive to Beijing, popping up across many of China's cuisines with slightly adjusted flavorings – more sugar on the eastern coast, chili and Sichuan pepper in Sichuan and Hunan. 
This article was originally published on the site in January 2017.
More stories by this author here.
Instagram: @gongbaobeijing
Twitter: @gongbaobeijing
Weibo: @宫保北京
Photos: Wikimedia, Robynne Tindall, Lily Zhao, Garth Wilson

Visit the original source and full text: the Beijinger Blog