A bit of scandal to spice up the holiday weekend: Beijing-based writer Jiu Dan (née Zhu Ziping) has accused Spain's ambassador to China Manuel Valencia Alonso of striking her at a Sanlitun bar, Chinese media reported Friday.
Jiu Dan alleges that she saw Alonso, who is married and whom she said ended their love affair in April 2014, embracing another woman at an unnamed Sanlitun Bar Street establishment. In an interview with Chinese reporters, Jiu Dan said when she encountered Ambassador Alonso on June 13, she asked him, "Don't you have any respect for me?" He allegedly replied, "This is the 21st century, what do you want me to respect you for?" Jiu Dan said, "In any century women should be respected!" She claims he then struck her, stating, "You wrote a book about me!"
On Thursday, Jiu Dan staged a one-woman protest at the gate of the Embassy of Spain in north Sanlitun, writing "Protest Spanish Ambassador Manuel beating a Chinese female writer" on an umbrella. She left of her own accord after Spanish embassy staff called the police.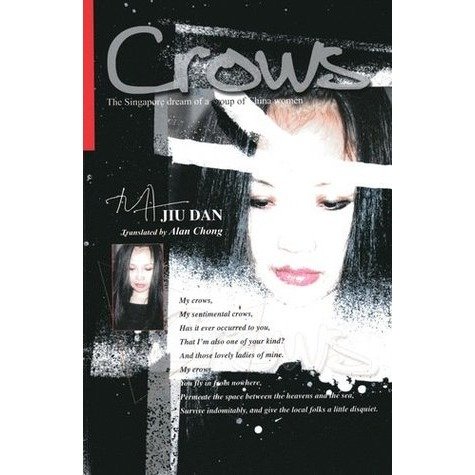 Jiu Dan is best known for her 2001 novel Crows, the story of Chinese women who go to Singapore and become prostitutes, or pursue men for the sole purpose of marrying to establish residency abroad. She insisted that while she did not engage in the former, Jiu Dan was involved in the latter.
She has apparently written a fictionalized account of her alleged affair, entitled Ambassador,  although no listing for such a book could be found on Amazon.com or Amazon.cn.
Jiu Dan said she only wants an apology from the ambassador at this point. The Embassy of Spain has not commented on the matter.
Photos: iFeng.com, Amazon.com

Visit the original source and full text: the Beijinger Blog