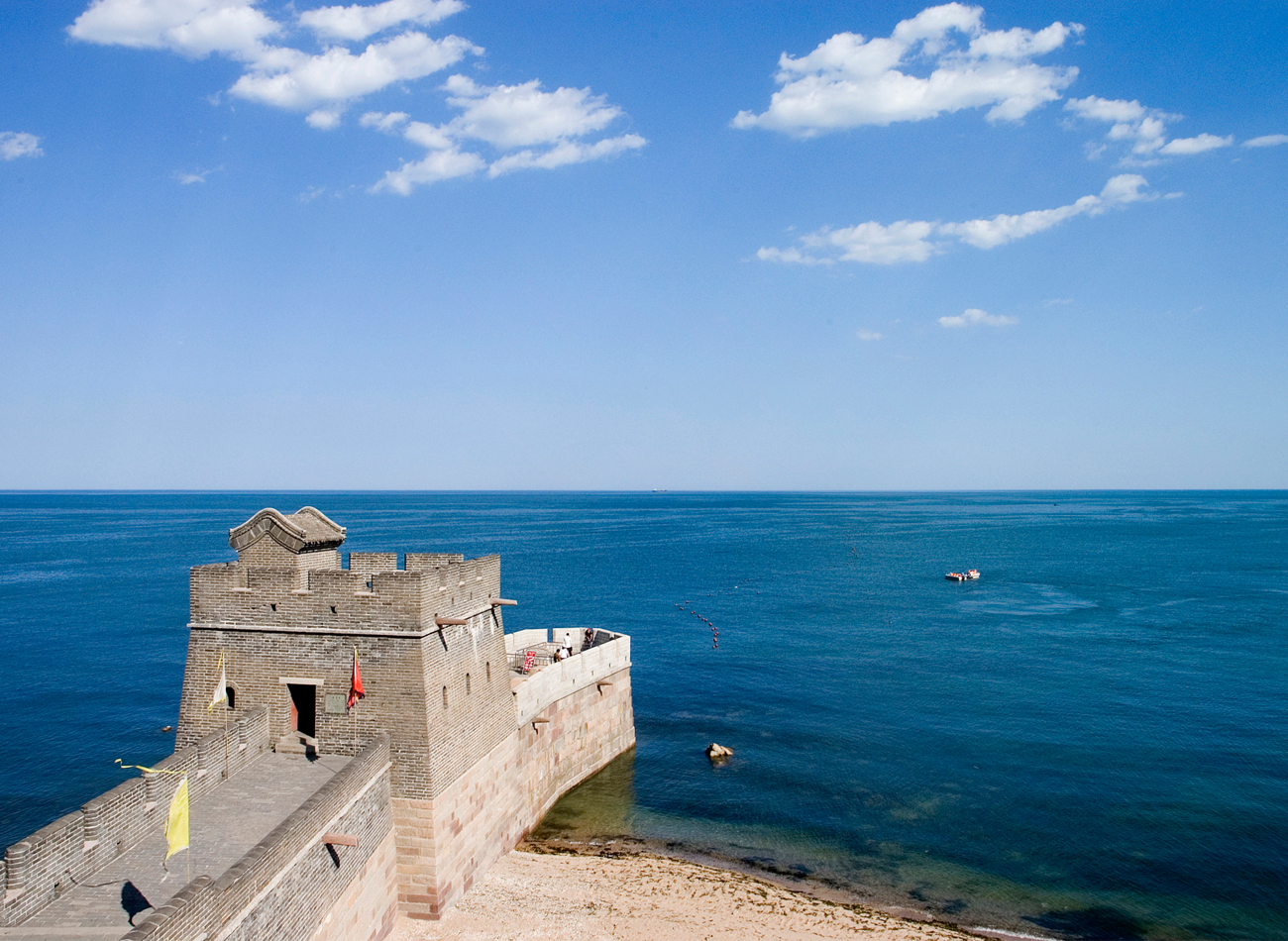 Beidaihe's cool coastal climate and proximity to Beijing have made it a favorite getaway for Chinese and foreigners alike since the early 20th century. While the city of Qinhuangdao itself is mostly a port town, although it is also known for its water sports, but the best beaches are to be found in the district of Beidaihe, just south down the coast.
In 2013, Beidaihe ranked 60th on CNN's list of the world's best beaches and while we wouldn't advise getting your hopes up too much, landlocked Beijing beach bums will still find plenty to enjoy.
What to do
Beaches: Tiger Stone Park (admission RMB 8), named for its rock formations supposedly shaped like sleeping tigers, is one of the most popular beach areas. While this means that the facilities here, including restaurants, water sports (motor boating, sailing, and surfing), and beach volleyball, are among the best in town, it also means that the beach gets very crowded, especially on weekends. Other popular beaches can be found at Beidaihe Middle Bathing Beach and Pingshuiqiao Park.
Lianfeng Mountain Park: If you get tired of the beach, the viewing area at the top of 153m peak of Lianfeng Mountain Park (admission RMB 30) affords a stunning view of the Beidaihe area. The rest of the thickly forested park conceals several temples, pagodas, and villas belonging to prominent Chinese figures including Lin Biao.
Shanhaiguan Great Wall: Heading north up the coast from Beidaihe, Shanhaiguan District is home to the most easterly end of the Great Wall, Laolongtou (meaning "old dragon's head", admission RMB 50), extending out into the Bohai Sea. Just to the west, the Shanhai Pass itself, from which the area takes its name, is worth a visit.   
Getting there

Fast trains taking just over two hours leave from Beijing or Beijing South Station to both Qinhuangdao and Beidaihe at least once an hour. For a weekend getaway, train number G387 leaves Beijing South at 8.42am and arrives in Beidaihe at 10.32am (RMB 164.5/251), while G381 leaves Beijing South at 8.00am and arrives in Qinhuangdao at 9.49am (RMB 174.5/267.5).
Book tickets online via Ctrip or via WeChat Wallet (found under the 'Air Tickets' tab, note that this page is in Chinese regardless of the language your phone is set to).
Where to stay
Shangri-La Hotels and Resorts just opened their 43rd hotel in China in Qinhuangdao, 20 minutes from Qinhuangdao Railway Station and 25 minutes from Beidaihe Railway Station. With 330 rooms, the hotel is located minutes walk from the beach but comes with a 25m indoor swimming pool if you don't fancy the sea. Rooms start from RMB 1,400 per night.
Elsewhere, there are hundreds of hotels lining the coast between Beidaihe and Qinhuangdao, most with unexciting, basic facilities. However, for a quick weekend getaway, rooms can be found for around RMB 200 per night.

Visit the original source and full text: the Beijinger Blog