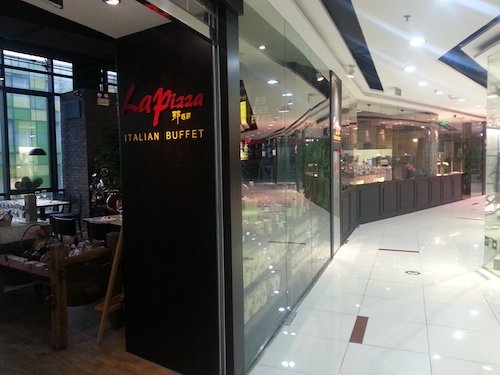 The masterminds behind La Pizza are moving up in the world, literally. 3.3 Mall in Sanlitun now holds two of the franchise's restaurants, the newest addition being La Pizza Italian Buffet.
Tucked away on the fourth floor, the west-side of the restaurant has an ample supply of windows which allows a free-flow of natural light and city sounds to permeate the atmosphere and suggest the illusion of being somewhere other than a mall.
The restaurant is separated into two sections, the first being a small welcome entrance with a bar and cashiers counter, the other, more spacious area, is just around the corner and holds two long tables of food. One table supports cold-cuts, cheeses, and other salad misnomers, while the second table holds a sprinkling of tiny desserts. Nearer the northern end of this long room you will see into a sparkling clean kitchen, and also find a variety of soups to whet your appetite. The soups fall to the curse of most buffets as they don't quite reach the level of warmth desired, but the variety of cheeses and cold-cuts do enough to fulfill your appetizer needs anyway.
The buffet is accessible by purchasing one of several main dishes. The menu is very steak heavy, with four different cuts of Australian cow on offer (RMB 148-188) but it does allow for seafood choices like spaghetti with lobsters (RMB 218), codfish with porcini mushroom and potato (RMB 148), and octopus with cherry tomatos from Vesuvio (RMB 148). The cherry tomato sauce was heaped on top of the octopus, but retained its sweet flavor well against the slightly chewy sea-creature. One wonders why a plate of cold-cut and cheeses (RMB 158) is available as a main when the buffet provides an unlimited supply.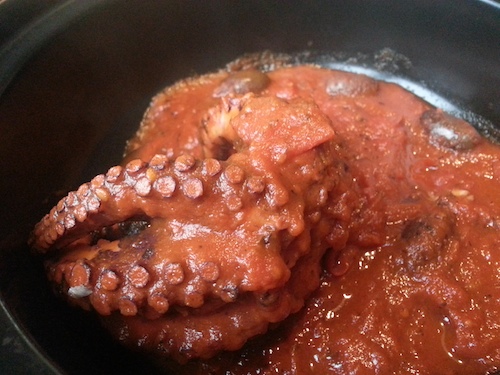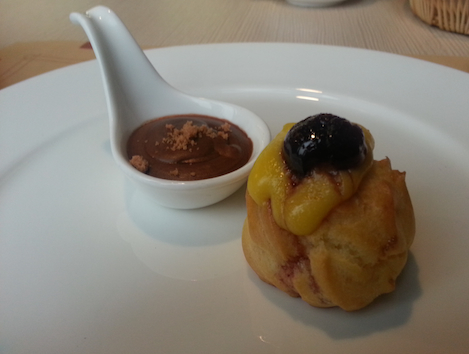 While the finesse of a pure Italian meal is absent, this buffet is definitely a cut above the rest in terms of providing quality flavors that match up to the high standards you would expect from a Western-styled assortment of dishes.
La Pizza Italian Buffet
Daily 11am-3pm, 5.30-11pm. 4/F, 3.3 Mall, 33 Sanlitun Lu, Chaoyang District (5136 5990)
朝阳区三里屯路33号3.3服装大厦西搂北侧
Photos by Erin Strong

Visit the original source and full text: the Beijinger Blog