East siders, rejoice. You no longer need to head to Andingmen to get your spice fix.
Incredibly popular Sichuan hole-in-the-wall Zhang Mama has opened a third location on Jintai Lu, just south of the Jintai Lu subway station. The decor is a slight upgrade on the street chic vibes of the original branch on Fensiting Hutong, but the spicy dishes have made the journey unadulterated, as my beleaguered stomach can attest.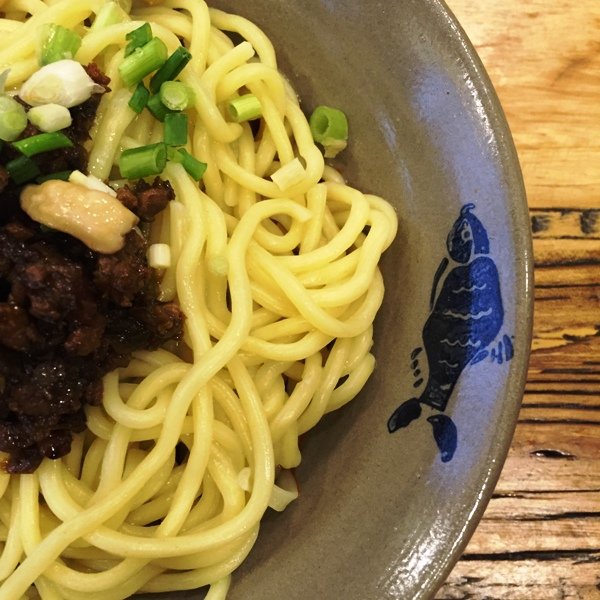 The Zhang Mama xiaochao (RMB 20), tender chunks of stir-fried pork with not one, not two, but three types of chilies, remains our favorite dish, spicy but not in a blow-your-head-off way. Similarly, the xiang guo ji (numbing and spicy chicken, RMB 48) relies more on numbing Sichuan peppercorns than chilies – the fry cut potatoes lurking in the bottom of the giant bowl are a particular treat. The dandan noodles (RMB 12), on the other hand, are too hot for this wimpy palate to appreciate – approach with caution.
 
Zhang Mama is a welcome addition to the burgeoning dining scene around Jintai Lu (we've spotted several good Japanese restaurants and a Singaporean place in our recent visits) and a boon for spice fans working in the area.
Zhang Mama (Jintai Lu)
10.30am-10pm. 21B Jintai Lu, Chaoyang District (5624 1717)
朝阳区金台路口南乙21号
More stories by this author here.
Email: [email protected]
Instagram: @gongbaobeijing
Twitter: @gongbaobeijing
Weibo: @宫保北京
Photos: Robynne Tindall

Visit the original source and full text: the Beijinger Blog