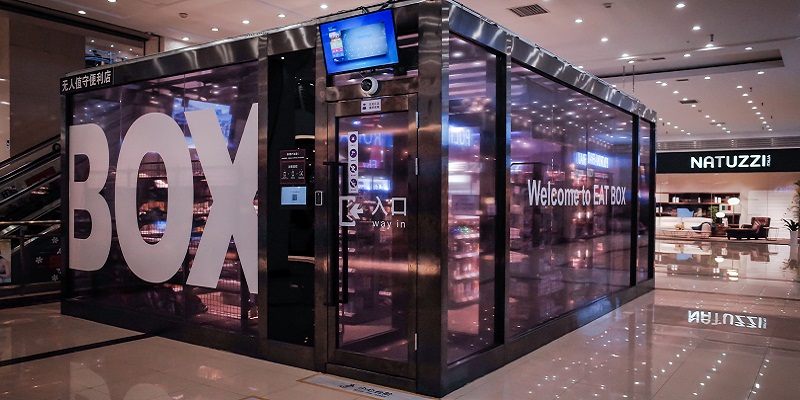 Clearly Beijing doesn't need human beings any more. We can finally wave goodbye to squeezing into packed out subway cars, pushing through walls of people at top sights, and queuing for hours to get a seat at Haidilao on a Friday night. No, we're not talking about the plot of our favorite sci-fi series, but the boom in unmanned stores and services across the city. The unstoppable rise of China's cashless society is spilling over into a humanless society: If our transactions are digital only, why not cut out the fleshy middle-man and go straight to the machine?
Cashless Fare Reloaders
Ten years ago, before Beijing announced the replacement of their easy-to-lose paper ticket system, we couldn't even imagine entering the subway with the streamlined ease of today – a mere swipe and we're through (after navigating the gauntlet of handheld and freestanding metal detectors, of course). However, for the modern Beijinger, who often leaves home with nothing but their keys, cards, and phone, scrabbling around for cash when your subway card runs out can be a major annoyance. The golden age of cash-free underground public transportation is, however, finally dawning, with the development of cashless top-up machines at an initial eight subway stations meaning you can now use WeChat and Alipay to reload your card when the machine stubbornly refuses to accept your crisp and uncrumpled RMB 20 note (or at least, you can if you're travelling from Yong'anli, Qingnian Lu, Guangqumennei, Fengtai Kejiyuan, Guomao, Shoujingmao, Beishatan, or Wangjing East). 
Unmanned KTV
KTV is an unavoidable part of socializing in China, but for those whose vocal chords refuse to vibrate with melodious harmony, there's a solution to your embarrassment: Mbar, unmanned KTV (www.ucmbar.com). Not even the KTV hosts need to know of your singing shame with this cupboard-sized stage – simply scan the QR code to get in the system, select your songs and sing. If you've got a trusted friend, there's just enough room for you both to perch and grasp two microphones so you can practice hitting those high notes together. If you're riding solo, the booth will record your performance automatically, so after, depending on your singing success, you can either privately cringe through the playback or flaunt it proudly on your WeChat Moments.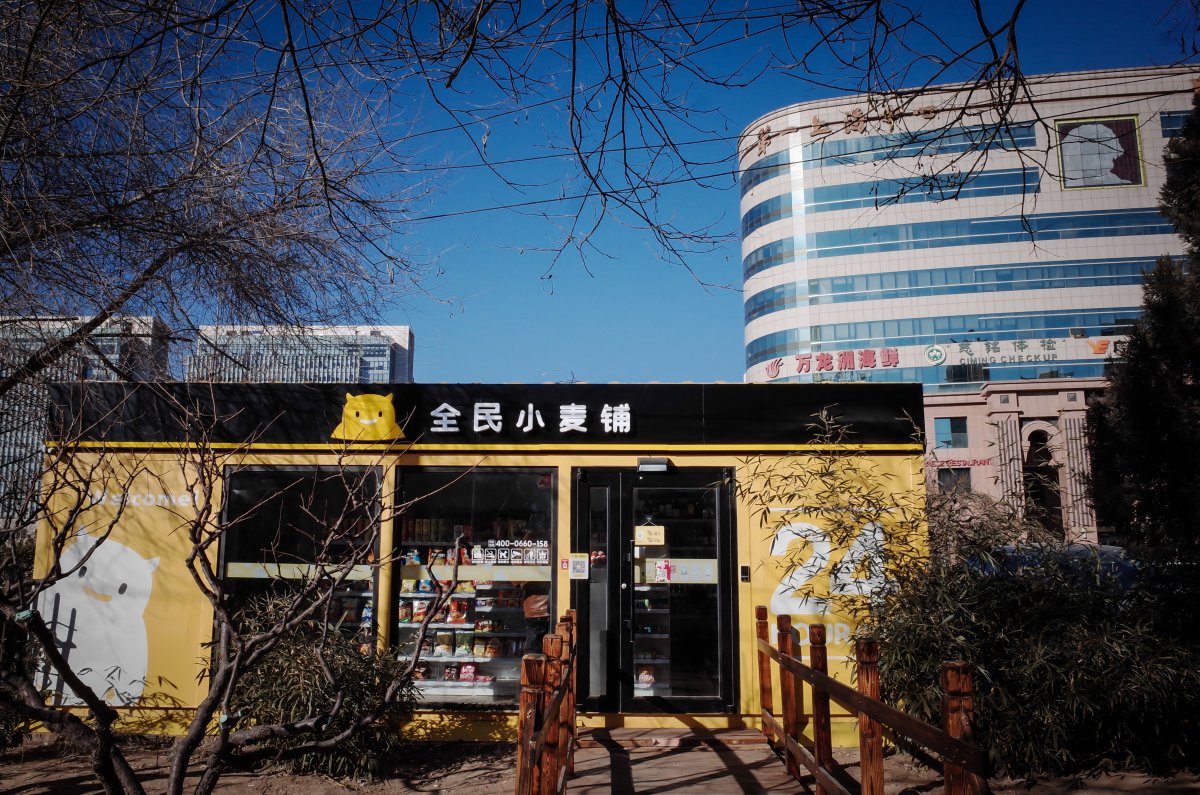 Unmanned Convenience Stores
Convenience stores: It's in the name. But what's convenient about having to take your headphones out, drag your eyes away from your glowing phone screen and interact with another human? Luckily, the days of having to pretend to be a normal, functioning member of society for brief moments of the day could finally be coming to an end. Several self-service stores have hit China, including, EatBox, which opened in last July at Jinyuan Shopping Mall with about 600 items on offer; Bingo Box, which opened its first 24-hour convenience booth at Wangjing Soho; Xiaomai, with relatively fewer goods in small spaces that are placed in busy public locations such as subway stations; and April Gourmet, which opened its first fully automated store on Qingnian Lu. You just grab what you want, scan the barcodes, and pay with WeChat or Alipay. Perfect for those days when you don't feel like talking to anyone, you've forgotten to shower, or you don't want to be judged for buying five chocolate bars and a sharing pack of chips for one. Luckily, the robots don't judge; the robots never judge.
This article first appeared in the Jan/Feb 2018 issue of the Beijinger.
Read the issue via Issuu online here, or access it as a PDF here.
More stories by this author here.
Email: [email protected]
Twitter: @flyingfigure
Instagram: @flyingfigure
Photo courtesy of  Uni You, Tracy Wang

Visit the original source and full text: the Beijinger Blog