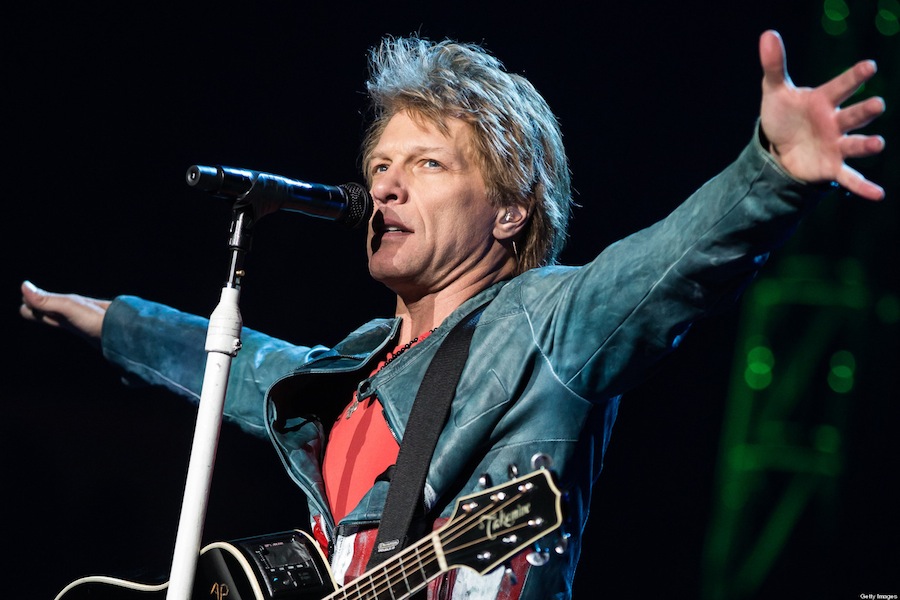 This little nugget we initially discovered through our compatriots at Smart Beijing, who were given the tip off by the folks at Tango Live. Well, the China tour has just been confirmed on his website as of yesterday. So far he is only slated to perform at the Mercedes-Benz Arena in Shanghai and Coati Arena in Macau, but they say additional dates will be announced soon on bonjovi.com. 
We assume he will be acting as the official ambassador of New Jersey, distributing tanning beds across the land, and receive all of the special treatments worthy of such a hair metal icon. I can remember like it was yesterday hearing his song "Blaze of Glory" blasting on the soundtrack of Young Guns II, which I was a huge fan of in primary school, and thrashing along "like a cowboy" with Emilio, Lou Diamond, and the gang. 
Unfortunately, if the show is at Tango Live (Hit FM), you can expect the tickets to be super pricey. It will on the other hand be a far more intimate rock n roll experience than other cities will experience, in those giant luxury branded arenas. We'll just have to wait and see. 
More stories by this author here.
Email: [email protected] 
WeChat: kippwhittaker
Weibo: @KippWhittaker 
Instagram: @KIDDWHIZ
Photo: Huffington Post

Visit the original source and full text: the Beijinger Blog