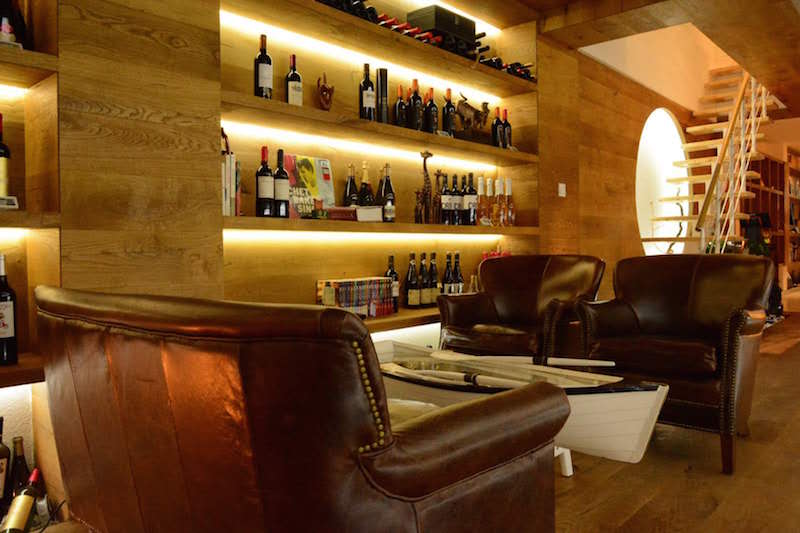 Beijing isn't exactly awash with wine bars or wine shops, especially when you consider the number of cocktail lounges and craft brewpubs popping up and hogging the spotlight in the capital's F&B scene. To that end, Leo Yu and Liao "Xavier" Xiang, the owners of newly opened Andingmen Neidajie joint Drinkin, deserve a toast for pushing against that trend.
Their recently opened wine shop and lounge has ample seating for patrons to relax and enjoy the bottles they purchase. That said, Drinkin has no bar and is more apt to remind you of your artsy buddy's loft apartment. Wood grain runs throughout its long and narrow, cooridor-like interior, with the left wall lined with trinkets like a turntable and vintage LPs along with – much more importantly – French, Italian, Spanish, and Australian bottles that run the gamut price-wise. That means you can grab a bottle of Oscato D'asti Sansilvestro for RMB 128, or a bottle of Pineto, Brachetto d'Acqu for RMB 398.
When we asked Xavier (who speaks French and English fluently having spent a few years studying in France) for recommendations, he poured us a glass of 2016 Rosso oak aged Italian Grande Alberone, which was sweet and just aromatic enough without being overwhelmingly.
From there, we tried a six-year-old RMB 560 Malbec Clos Triguedina from Chateau Baldès, a winery situated just east of Bordeaux. By no means the most famous name, this bottle is highly regarded award-winner that has been making a serious push in China, having already opened wine bars in Guangzhou and Chengdu. Drinkin's owners are Chateau Baldès' primary partners in Beijing and Xavier's enthusiasm for the bottle that he pours us was immediately clear. Though we didn't quite share his same excitement, the Clos Triguedina still impressed with its rich and fruity notes on the nose, along with a slightly bittersweet aftertaste that could be described as having hints of licorice and peppermint.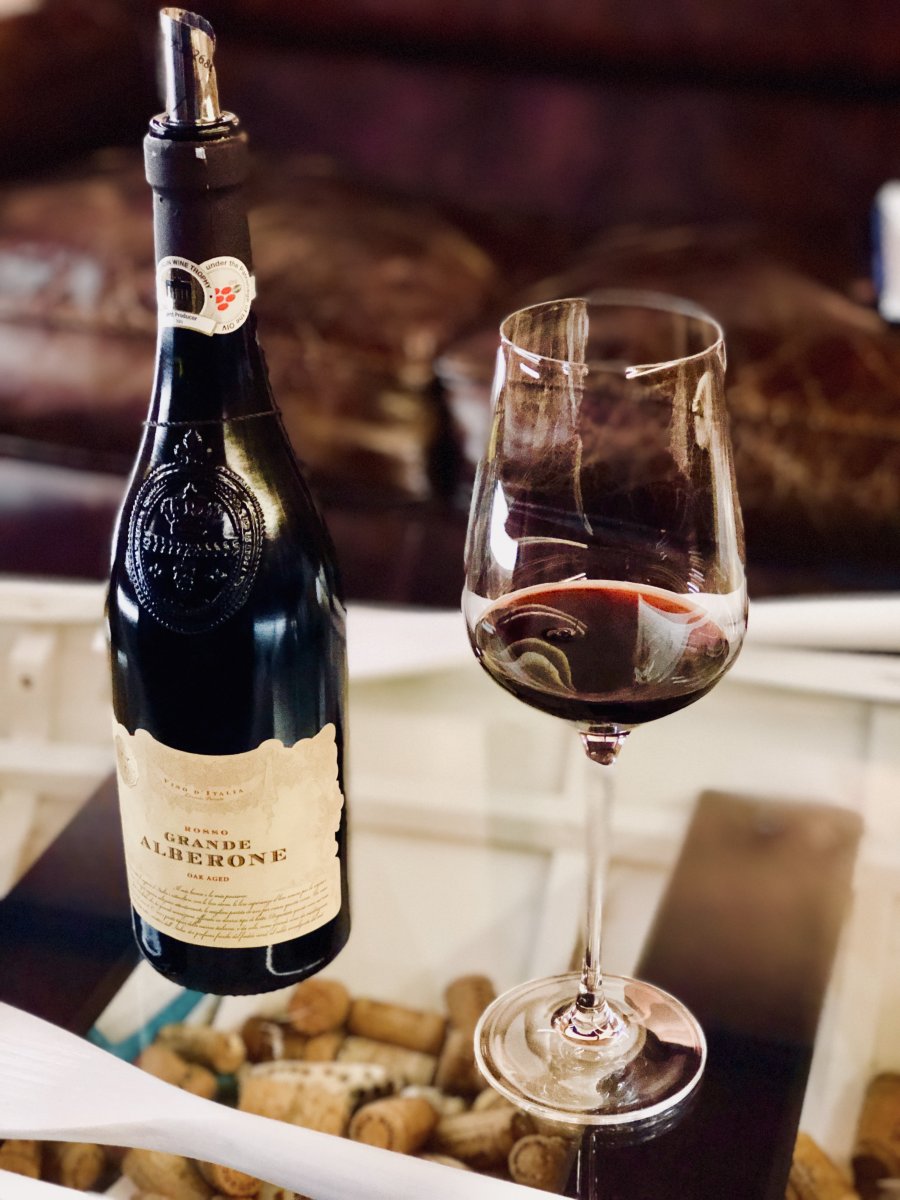 Foreign patrons will certainly feel less welcome than their Chinese counterparts at Drinkin, what with the lack of bilingual signage and price tags; very limited by-the-glass purchasing options, with a greater emphasis on selling bottles; and a much-hyped WeChat ordering platform that has nary a word of English on it. We can't begrudge them too much for that though; they need to chase the enthusiastic Chinese customers who will throw down more for bottles than most foreign hutong regulars but that means Cheers will likely have Drinkin beat in the expat market for the foreseeable future when it comes to price, selection, and English service.
Drinkin's ambiance is less along the lines of what you'd find at a trendy Western wine bar (or the hospital vibes of Cheers) and instead skews closer to a café, making for a homey and low-key hangout with a selection that may lack breadth, but boasts considerable depth. However, Drinkin's top selling point may be its knowledgeable and welcoming bilingual staff, who give this place considerable promise. If they manage to tap into Andingmen's more discerning crowd this cozy wine bar may soon realize its potential.
Drinkin
Daily, 6pm-late. 136 Andingmen Nei Dajie, Dongcheng (189 1144 8418)
东城区安定门内大街136号
More stories by this author here.
Email: [email protected]
Twitter: @MulKyle
Instagram: mullin.kyle
Photos courtesy of Drinkin, Kyle Mullin

Visit the original source and full text: the Beijinger Blog