The Westin Beijing Chaoyang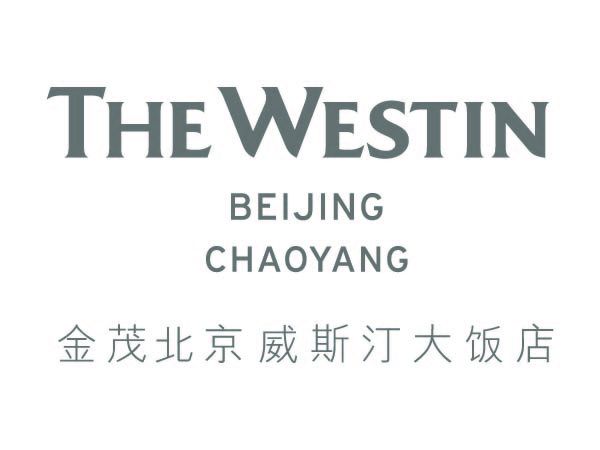 This post is sponsored by The Westin Beijing Chaoyang.
 
From roaring engines to gleaming paint jobs, fathers and sons will have plenty of details to check out as the McLaren Liangmaqiao dealership showcases its 650S and 12C sports cars at the Westin Beijing Chaoyang's Father's Day Bubbalicous Brunch at Seasonal Tastes on Sunday, May 21st from 11am-3pm. Car-loving Dads who are already proud owners of McLarens will be invited to park their showpieces in front of the hotel, and all families are welcome to drop by and take a closer look at these high-speed racers. Three lucky Westin guests will even be given an opportunity to take a ride in one of the dealership's showroom cars. 
McLaren Beijing Marketing Specialist James Ding says that father-son bonding will be furthered by the event's "recycled model car competition" which will allow the elder and junior racing enthusiasts to design "the McLaren cars of their dreams."The contest involves dads and sons building their own mini renditions of McLaren racers at home out of soda bottles, cardboard boxes and other discarded materials, before bringing the finished models to The Westin Beijing Chaoyang on Father's Day. The entries will be judged at the event and the top designs will be awarded such prizes as Westin room discounts and McLaren merchandise. 
"Many fathers are so busy at work, and they often cannot spend too much time with their children, so I think this is an opportunity for fathers and sons to enjoy more time together," says Ding of the recycled car model competition. He adds that the contest is also designed to instill a positive message: "I think we should do something to establish a sense of environmentalism in young people's minds. Because cars create pollution, building models from recycled materials can help kids learn about the importance of recycling and the need to reduce pollution through our actions."
Ding adds that his own nephew, who is in primary school, is very excited to come to the event. "Kids love these kinds of competitions involving handicrafts. But most of all, they just want to spend more time with their dads." 
 

Of course the real stars of the day will be the sports cars on display. Ding says the 650S and 12C models can reach speeds of 333 km/h, and go from 0-100km/h in 3.3 seconds thanks to their V8 3.8L engines. The company's reputation for such top notch features has prompted a slew of F1 racers to choose McLaren – including Emerson Fittipaldi, James Hunt, Niki Lauda and Ayrton Senna. Other celebrities, like pop star Miley Cyrus and, until recently, Mr Bean actor Rowan Atkinson, are also proud owners of the British automotive company's latest models. 
But the most important big name to be associated with the car line is, of course, its founder, Bruce McLaren. The company's website calls him a "prodigiously talented engineer and racer" before describing how he zoomed onto the scene by designing his own Formula 1 car in 1966, driving it himself at Monaco and qualifying in tenth place. Bruce then competed in the British Grand Prix two months later, finishing sixth and garnering his newly minted McLaren Racing team its first Formula 1 point in a Grand Prix.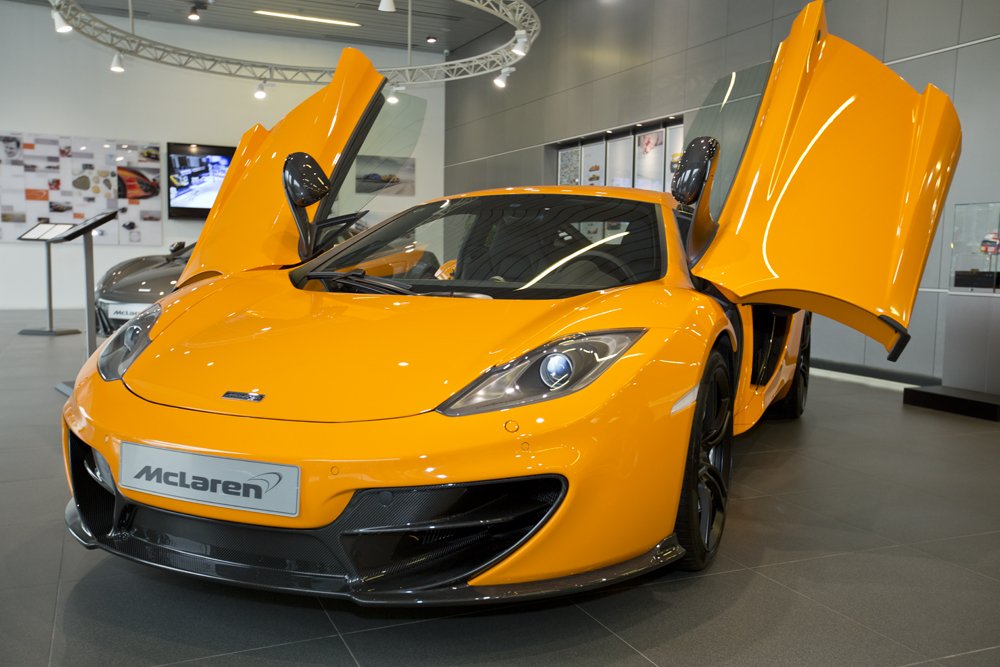 Sadly, the promising 32-year-old racing star died in 1970 on the Goodwood Circuit when the rear wing of his orange M8D Can-Am racer fell off, causing it to careen and crash into an embankment. The team honored Bruce's legacy by winning nine of their next ten races that season and continued their winning ways over the next decades. This success was due in large part to what is perhaps McLaren's greatest legacy: the MP4/4 chassis, which was unveiled in 1988 and "epitomized excellence by winning all but one Grand Prix of the season …(and) is still regarded by many as the greatest F1 car of all-time." 
In a recent interview with Designboom, McLaren head of design Robert Melville attributed much of the company's success to the intricate, yet no-nonsense design of its vehicles' bodies." This approach has contributed to its success in China, where, according to Bloomberg, 140 P1 "Supercars" were sold in 2014 and over 140 showrooms have opened. 
 

Zhang Lei, a McLaren sales consultant at the Liangmaqiao dealership, not only touts the sports cars' speed but also their aesthetics, including their futuristic butterfly doors and sleek interiors. "McLaren is a very famous car brand around the world, on par with Ferrari and Lamborghini. The 12C and 650S models in particular have beautiful shapes and excellent performance," he says. "These are very beautiful cars, the kids at The Westin should be very interested in them, and we want their dads to come take a look as well."
Ding agrees and anticipates that most of the McLaren car owners attending the Father's Day brunch will be affluent Chinese. "Their affinity for foreign vehicles goes along with their growing appreciation of Western holidays," he explains. "Father's Day is a Western festival, but more Chinese people are celebrating it. For Father's Day we want these busy working-dads to spend some quality time with their children at this event."

The Westin Beijing Chaoyang's Father's Day Bubbalicious Sunday Brunch, sponsored by McLaren, with support from Mumm Champagne and Emirates Airlines, will be at Seasonal Tastes on Sunday, June 21 from 11.30am-3pm. The buffet will feature a wide range of live seafood, mouthwatering BBQ, authentic Japanese cuisine and international delicacies, a great way to let dad indulge!
Three special price packages include: 
RMB 488 (+15 percent service charge), includes free flow of soft drinks, coffee, tea and fresh juice.
RMB 508 (+15 percent service charge), includes free flow of soft drinks, coffee, tea, fresh juice, wine and beer.
RMB 548 (+15 percent service charge), includes free flow soft drinks, coffee, tea, fresh juice, wine, beer and Moet Chandon.
During the event on June 21st, over a dozen of top McLaren sport cars will be parked at the entrance of hotel, including the 12C and 650S models. The event will also feature interactive fun games for fathers and children to enjoy as well as Xbox games in the lobby. Prizes will be offered for a lucky draw, including rides in a McLaren 650S for 3 people, vouchers for The Westin Beijing Chaoyang's restaurants, free yoga lessons, room vouchers and more. 
Call 5922 8888 or e-mail [email protected] for more information and to make reservations.
Photos: Uni You, from Flickr Creative Commons

Visit the original source and full text: the Beijinger Blog