For Julie Byrne, one of the most heart-wrenching parts of seeing her father struggle with multiple sclerosis was knowing that he could no longer play guitar. The 27-year-old Buffalo, New York-born songstress – whose latest album Not Even Happiness made numerous critics' "best of 2017" lists – grew up in awe of her dad's fingerstyle playing. As his condition worsened, she picked up the instrument and started to learn fingerstyle for herself at 17, in part as a tribute to him. Such warmth, melancholy, and quiet resoluteness can be heard throughout Not Even Happiness. As Byrne prepares to play those songs for Beijing fans at DDC on Feb 6, she tells us about working on the LP and the family ties that drive her music to this day.
You once said that two specific songs from Not Even Happiness, "I Live Now As a Singer," and "Follow My Voice," are closest to your heart. Why is that the case?
My relationship with them at this point is usually through performance, which is about connecting with people in the moment, rather than thinking about where they came from. So I don't often think about the inspiration for writing songs. But I remember "Follow My Voice", being the most honest song I've ever written.
It features lyrics like "this city is hell." Is that in reference to your adopted home of New York City?
Yeah, it's a reference to New York [takes a long pause before laughing]. It really isn't in my nature to live at that kind of pace. There's still no way for me to make it feel natural.
In that case, it must've been nice to head back to your childhood home in Buffalo to record Not Even Happiness?
We did it because we had no other option – a studio in New York would've been too expensive. My producer Eric Littmann and I had been living in New York, and going to Buffalo to record for four months was a complete 180 from how we'd been living – so slow and flexible. I really enjoyed it; making songs was the framework of each and every day we spent there.  
It's kind of full circle in a way – you came back to Buffalo to record your breakthrough album, in your childhood home where you fell in love with guitar as you watched your father play.
I remember my Dad worked a stressful and unrelenting management job. He would come home decompress by playing guitar, and it was always fingerstyle. And I loved the sound of that instrument. After he stopped, I tried to learn, and as soon as I began to learn I was in pursuit of the style that he would play in. And it's actually his guitar that I play now and it's his guitar that we recorded the album with. I realized recently that it was also the first instrument I had ever heard in my life, as a baby girl when he would play for me.
In another interview, you described your playing as "an offering to him." 
That's true, though he won't hesitate to give me constructive criticism to this day! [Laughs] It's really fun and engaging for both of us.
Julie Byrne will perform at DDC on Feb 6. For more information, click here.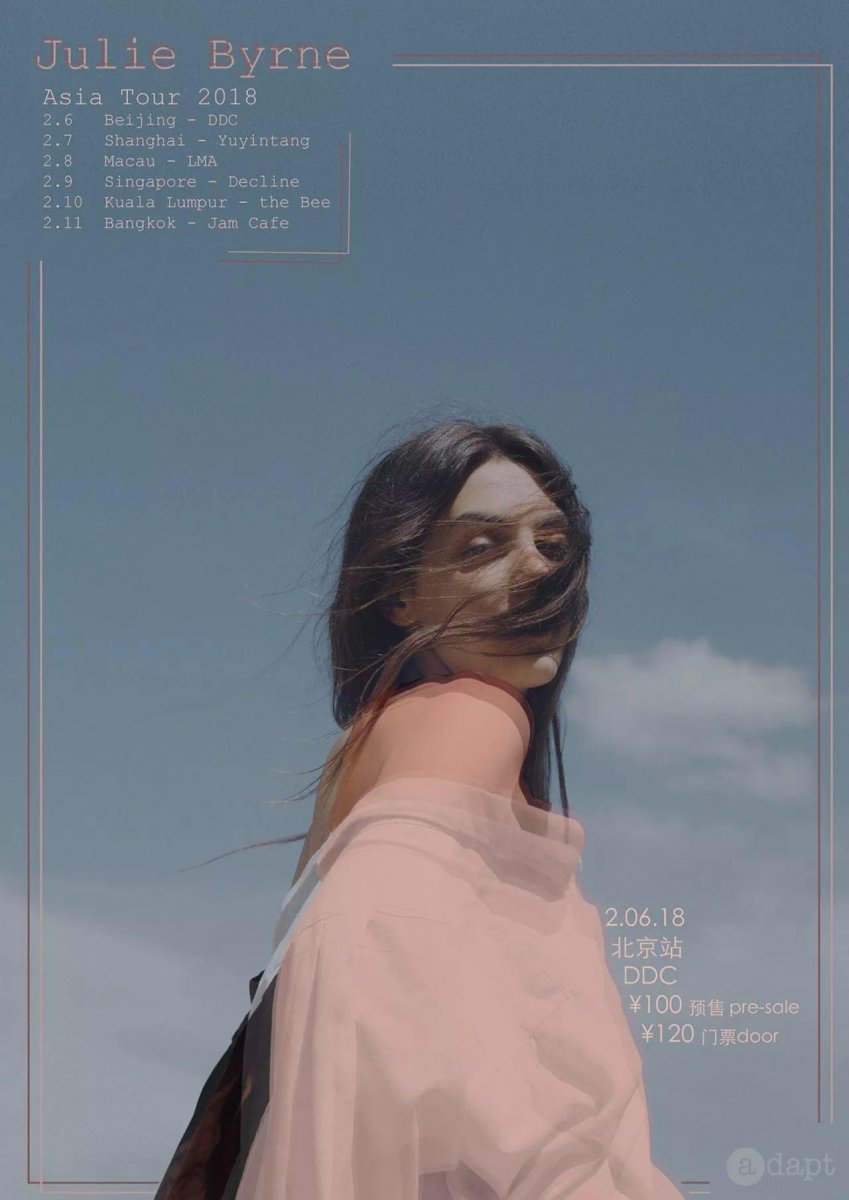 More stories by this author here.
Email: [email protected]
Twitter: @MulKyle
Instagram: mullin.kyle
Photos: Courtesy of Ba Da Bing records

Visit the original source and full text: the Beijinger Blog