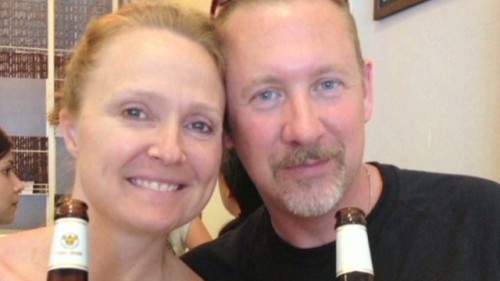 The partner of American Philip Wood, one of 239 missing passengers and crew missing on Malaysia Airlines flight MH370, continues to write to him as she waits for news of the search, which entered its 16th day Monday.
Sarah Bajc, a former contributor to the Beijinger's sister publication beijingkids, started the Finding Philip Wood Facebook page as a clearinghouse for information and news reports about the missing plane. The page warns that another site, also titled "Finding Philip Wood," is fraudulent and soliciting donations, although neither Bajc nor Wood's family supports the page or are seeking Funds.
Bajc has also been writing to Wood directly on her own page. "Good morning baby, how are you holding up? I'm doing my best to bring you hope and courage to continue the fight," started her most recent message to him, dated March 21.
Wood and Bajc were in the process of moving to Kuala Lumpur in Malaysia, where Wood had relocated from Beijing to continue his work for IBM. He had just returned from a trip to his home in Texas prior boarding flight MH370.
See a clip of Bajc discussing the situation on CNN, from March 18.
Photo: CNN

Visit the original source and full text: the Beijinger Blog