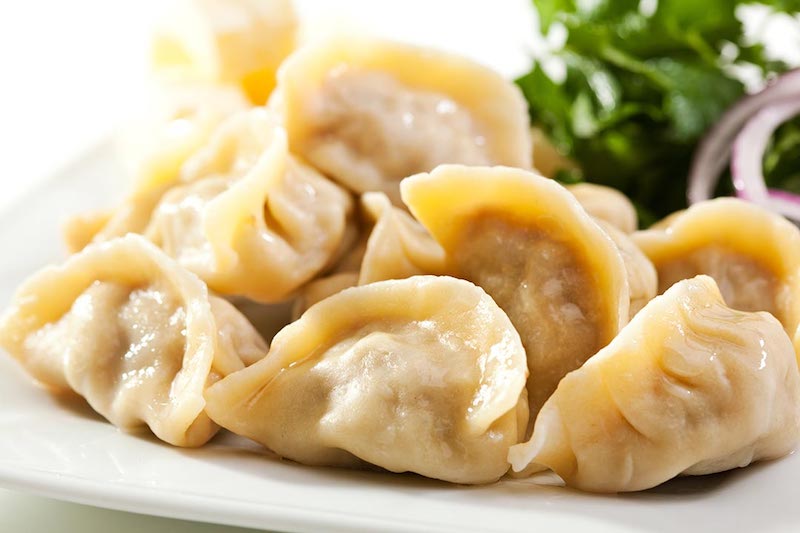 Our Events Watch series aims to highlight happenings that aren't focused on alcohol and drinking, but instead take a more educational or productive approach. Events include comedy, talks, networking events, markets, and dinners.
Monday, Jan 29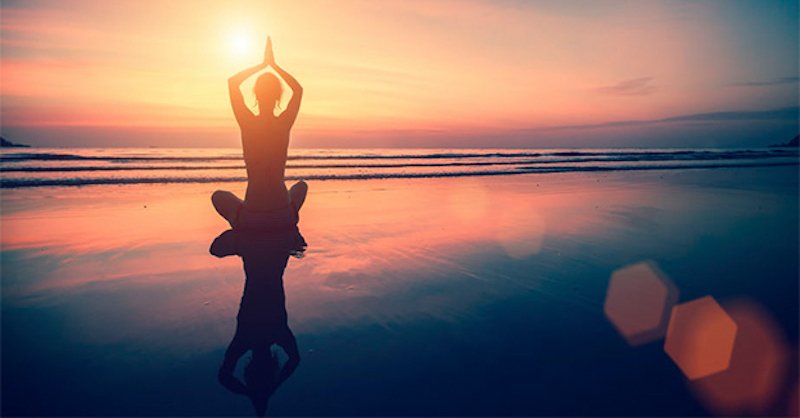 Mindful Mondays at the Beijing Mindfulness Centre
Everybody hates Mondays, right? Well, not when you have this rejuvenating mindfulness class to attend every Monday evening. The organizers describe the sessions thusly: "At the beginning of every week we gather to clear the stress of the day and set the tone for the week ahead. Curiosity, positivity, presence, acceptance and compassionate self-observation guide us through the maze of external pressures and emotional responses, all that it takes is to calm your mind and notice - there are no ordinary moments. 7.30pm. RMB 100. Beijing Mindfulness Centre
Tuesday, Jan 30
Liron Man at DDC
Titled the fastest HandPan player in the world, Liron Man will be taking over DDC. He started playing at a very young age, and even with his multitalented personality and ability to play other instruments well, Liron immediately felt a special connection with HandPan. He soon started producing and organizing events, performing and collaborating with the finest Israeli artists. HandPan sounds slightly like magic even to the most rational among us, and brings sprinkles of fairy dust onto grey winter Beijing routines. 9pm. RMB 180 (RMB 200 at the door). DDC.
Wednesday, Jan 31

Finance Simplified Seminar
Spending money is often as confusing as earning it in China, when the possibilities seem endless and online shops always find new ways to lure customers. The free seminar will be covering answers to commonly asked questions that will be relevant to business owners as well as those simply trying to organize their finances. From tax brackets to sending money abroad, you will have a chance to ask questions that have been bugging you. 7pm. Free (registration required. Park Hyatt.
Thursday, Feb 1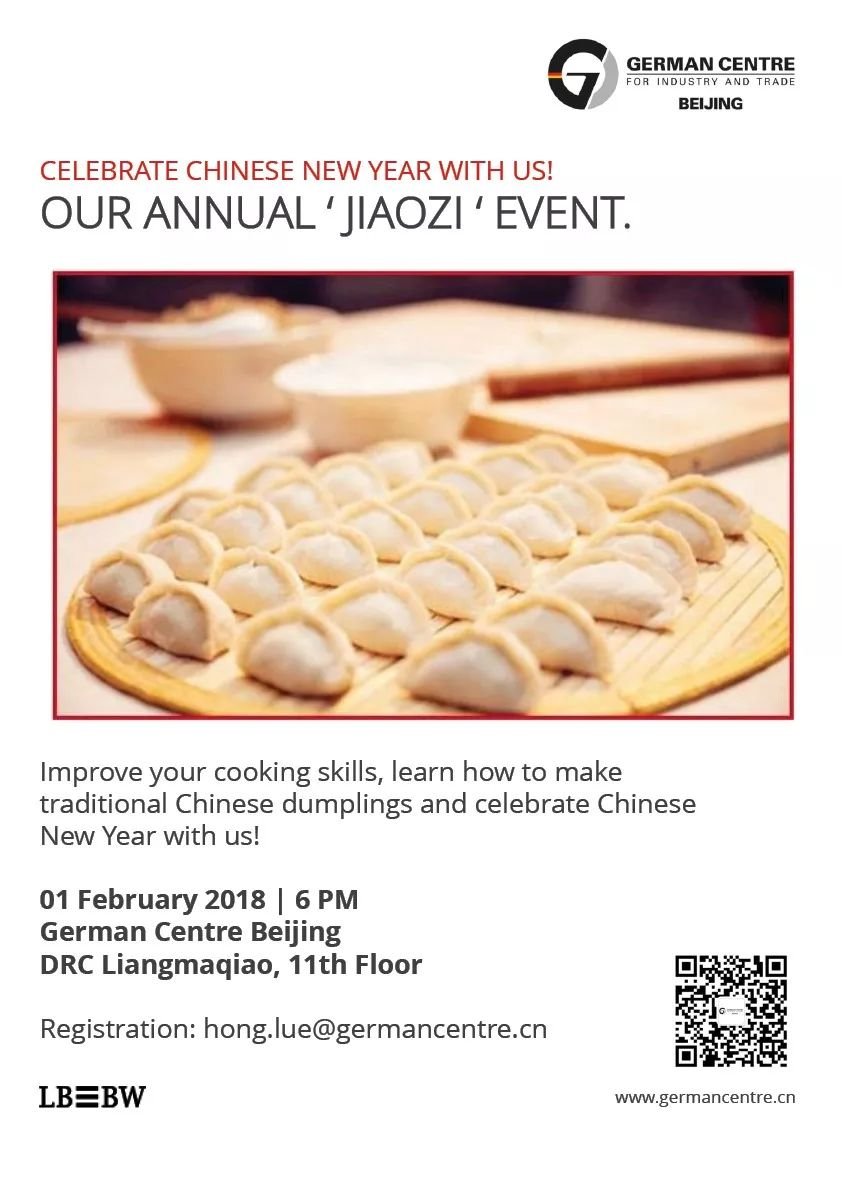 Jiaozi Event
Spring Festival seems all fun and games until we are invited to a New Year dinner and need to show off dumpling wrapping skills (that are, eh, non-existent at the best). Don't be left on ice, and step into festivities prepared. The German Centre for Industry and Trade will be organizing jiaozi wrapping practices, where ingredients will be provided and chefs will teach you tips on the best ways to make these delectable dumplings. 6pm. Free (registration required). German Centre for Industry and Trade.
Friday, Feb 2
Understanding the Blockchain
French Tech Beijing is hosting a series of events dedicated to blockchain technology. This Friday, they are inviting you for an educational chat to go with your glass of wine. The seminar will explore live use cases and understand possible uses of blockchain technology. Learn how it changed and improved since the first implementation back in 2009. The event is presented by Adrien Delaroche, who is CTO at CAST Software China and a noted crypto enthusiast. 7pm. RMB 50. DayDayUp.
Saturday, Feb  3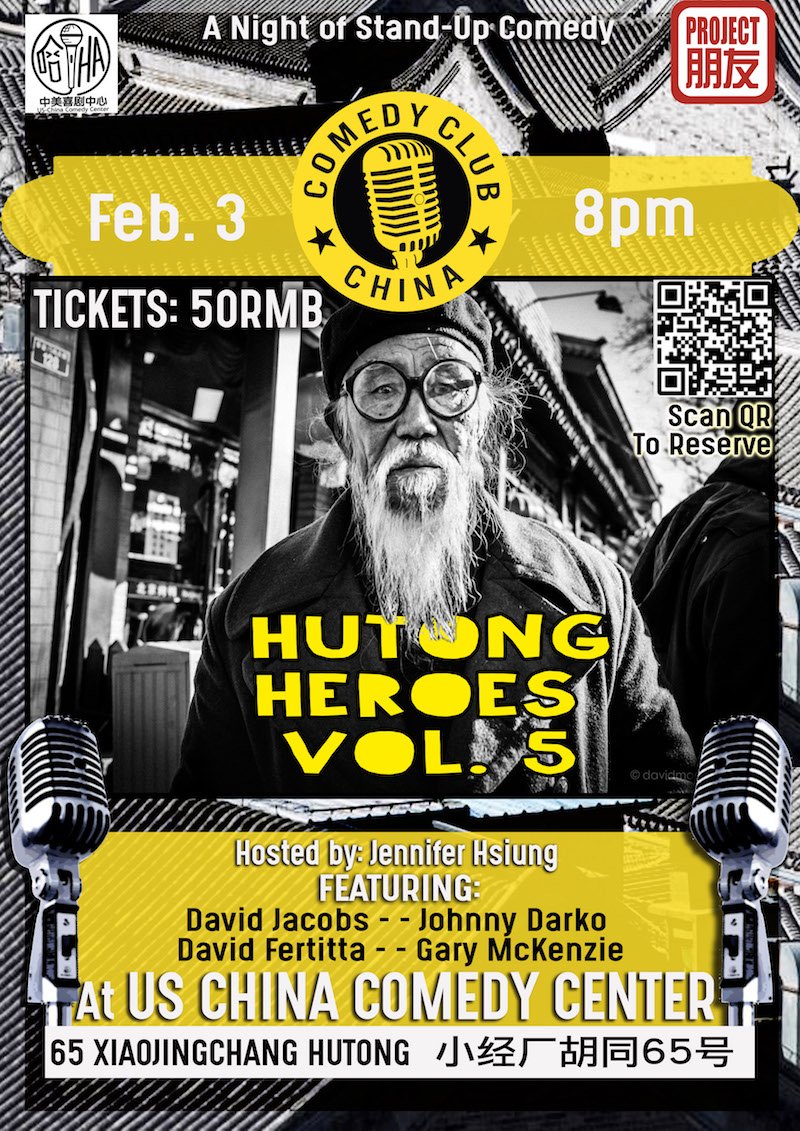 Stand Up Comedy Night
Stand up comedy is surely having a moment in Beijing, so we should splash in its sunrays as long as it lasts. The US-China Comedy Center is hosting a comedy night appropriately titled Hutong Heroes. The cozy courtyard setting surely leads to laughing not only from the situations on stage, but also from recognizing yourself in them. 8pm. RMB 50. US-China Comedy Club.
Sunday, Feb 4
Women's Yoga Workshop
In order to digest all the worries, discoveries and impressions of the week, there should be time dedicated for a brief reflection. Yoga serves as a great tool for that and might also stretch the muscles we forgot we had. The workshop is targeted at women and teaches them how yoga can improve PMS symptoms and help deal with physical discomfort, mood swings and other troubles. The event is prepared in Chinese but will be done bilingually if a need arises. 1-4pm. RMB 350. Yoga Yard.
Images: courtesy of the organizers, Lostlaowai

Visit the original source and full text: the Beijinger Blog