They may not have won Best Cover Band in the 2015 the Beijinger Reader Bar and Club Awards, but Drug & Candy's Luli graces the cover of the June issue of the Beijinger, and takes the stage Friday night at Blue Steam.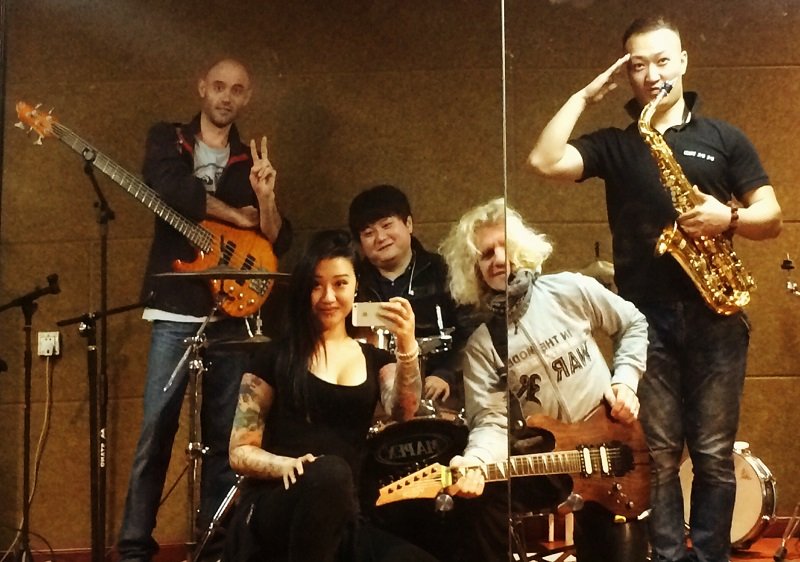 Drug & Candy's members have especially bonded over their love of jazz, blues, and modern purveyors of those genres like Amy Winehouse. Luli has taken on that late songstress' look and sound – not just the beehive hairdo, but more imporantly, the brassy voice.
Read all about Luli's love of music in our April interview with her. Get tickets for Friday night's show here. See Luli on our cover here, or pick up the new issue at your favorite Beijing venue, it's hitting the streets Wednesday and Thursday.
Check out who ultimately won Best Cover Band here.
Photos: Ken, courtesy of Drug & Candy

Visit the original source and full text: the Beijinger Blog