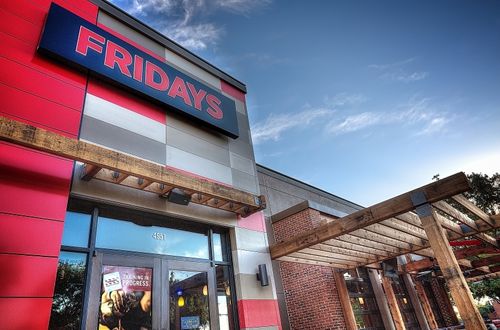 A new TGI Friday's franchise will bring 10 more outlets of the American chain to Beijing and Shanghai, as the local restaurants go through their third owner in their 19-year history here.
Malaysia-based Chaswood Resources Group acquired six restaurants it was already operating as franchises here in Beijing and Shanghai from parent group TGI Fridays International, and will develop 10 more in the two cities, along with others in Shenzhen to which it was already committed, Chaswood said in a press release.
TGI Friday's first opened along the East Third Ring Road in 1996, one of the first sit-down dining American chains in Beijing. A restaurant called Saturday's later opened next door, but was short-lived. That location and other existing restaurants were repurchased by the Friday's parent group, but then re-franchised to Chaswood.
Once the only game in town for American-style family restaurants, TGI Friday's now faces numerous local and international competitors, and has struggled to maintain quality across its locations in Beijing.
Interestingly, the press release refers to "a very successful first Fridays in Shanghai." If they're referring to the original Heng Shan Lu location, that venue was most certainly not successful.
TGI Friday's isn't the only chain restaurant operator that's had some trouble in China. Check out our list of franchises that failed, including some of the biggest names in American fast food.
More stories by this author here.
Email: [email protected]
Twitter: @greatwriteshark
Weibo:​ @SinoScuba潜水
Photo: Chaswood Resources Group

Visit the original source and full text: the Beijinger Blog