Ah, Monday. How the hell are we going to make it until the weekend, when work dissipates and the social calendar kicks back into high gear?
Never fear, this guide will help you get through one more week of the vocational grind by highlighting the best events in town, which over the coming days involve grooving to Chilean hits from the 90s, drinking cocktails made by New York City's finest bartender, soaking up some Scottish fringe theater, learning to cook South African cuisine, and getting moody with Ukrainian post-rock?
Want more? Check our events section here.
 
Monday
Modernista Puts the "Chill" in Chilean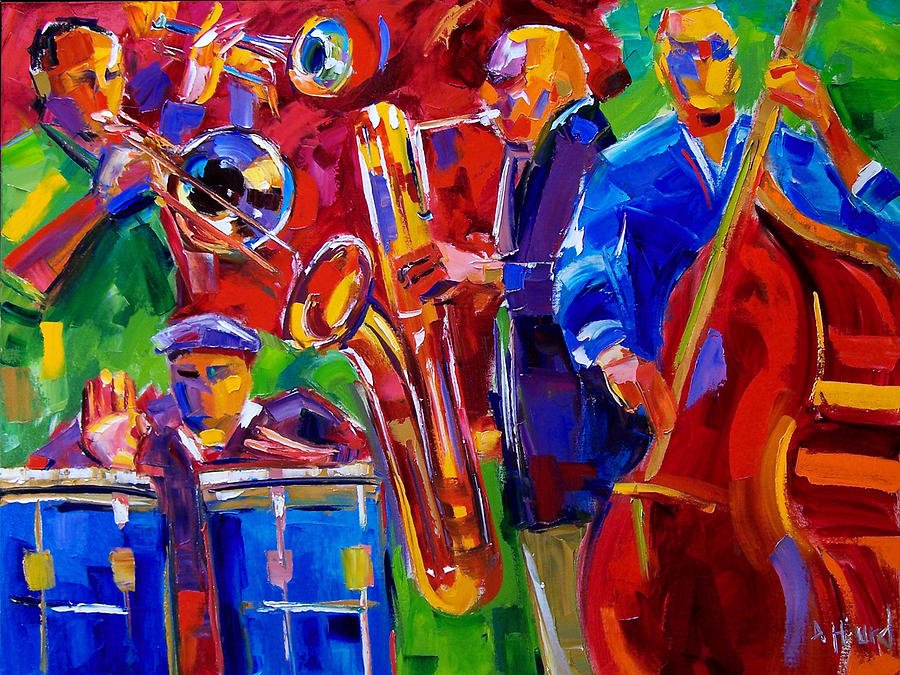 Los prisioneros, La Gran Sonora de Tommy Rey, Rafael Carra, Yuri, the best of Chilean and Latin music of the 90's will be played at Modernista on Monday. Get in the mood and take you dance shoes. The first people to arrive will get a Chilean gift!
 
Tuesday
Get High at Atmosphere with One of New York's Finest Bartenders
Well-known New York bartender Steve Schneider will visit Atmosphere at China World Summit Wing, Beijing from 26 to 30 May 2015. For his five-night-only bartending stint at Beijing's highest and luxurious Atmosphere bar, Steve has prepared eight bespoke cocktail recipes just for you.
DDC Screnning: Kurt Cobain: Montage of Heck
Montage of Heck, which documents Nirvana frontman Kurt Cobain's short time on Earth, becoming the ringleader of grunge before taking his own life at age 27. The documentary premiered at the 2015 Sundance Film Festival and has received a limited theatrical release worldwide, which is why you shouldn't miss catching it on a big-ish screen at DDC on Tuesday night.
 
Wednesday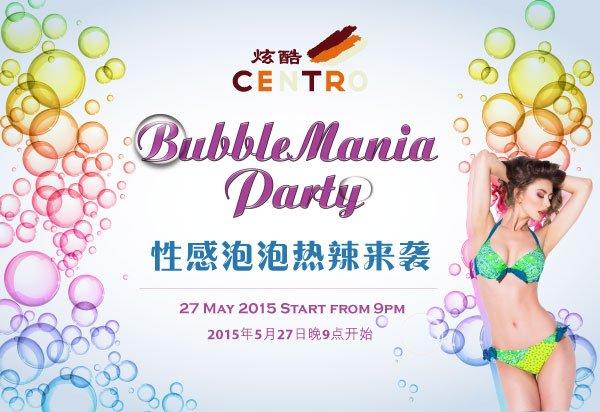 "Pop" on over to Centro for some bubble fun! Win great prizes at the bubble-tastic lucky draw and elevate your night with great drink offers that will have you popping for more. Let the sexy dancers show you how to have a bubbly good time!
Indian Influences in South African Cuisine: A Cooking Class at Pinotage Sanlitun
With its rainbow of cultures, the South African food scene offers a fascinating variety of delicious dishes and flavors. From tantalizing European cuisine to the sweet-sour tastes of the Malays and the spicy curries from India alongside the indigenous cooking of the African people; each of these have influenced the South African palate in some way.
Pinotage Sanlitun welcomes guests to a series of culinary classes that will familiarize you with the complex diversity of South African food with Chef Reshma Khan.
2015 Edinburgh Fringe Showcase: Leo
Leo is a spellbinding and inventive piece of physical theater brought by the German group Circle of Eleven. The idea is simple: on the right of the stage is a room for the performer, but on the left is a live video projection of the same space rotated 90 degrees clockwise, and that brings the magic.
Written by Edinburgh Spotlight, "By the end of the performance, your brain has been successfully hoodwinked: you almost forget to watch the performance in the real physical space, focusing all your attention on the fantasy taking place on the video projection. Leo successfully creates a fluid and beautiful work of physical theater which makes you – like Leo himself – begin to think walking up a wall is the most natural and effortless thing in the world."
A definite must see. Catch it between May 27-29 only.
 
Thursday
The Best Pessimist at Yugong Yishan
Ukrainian post-rock group The Best Pessimist will play their own brand of post-rock, electronica, and ambient at Yugong Yishan on Thursday night. Their piano-driven atmospheric musical landscapes conjure parallels to bands like Mono and the American Dollar, other lovers of 20 minute songs and mammoth build-ups.
 
And finally, a sneak peek at the coming weekend:
Split Works is very proud to bring Grammy-nominated singer songwriter MIKA for his debut China tour. Prepare for a high-energy, high-color glitterball of showmanship underpinned by some of the most infectious songs in popular culture. MIKA and his full entourage is set to warm the hearts of fans across Beijing. Get your dancing shoes on and get ready to rumble!
Paul van Dyk is a man that needs no introduction, but just in case you need a refresher, he is an East German-born electronic music producer who was crowned the World's No.1 DJ in both 2005 and 2006. He was the first superstar DJ to receive a Grammy nomination and since then has sold millions of albums worldwide. Major hits include "For An Angel", "Face to Face", and "White Lies". Show him some love at Liv in Vac on Friday night where he'll be joined by DJs Basestring and Half/N/Half.
More stories by this author here.
Email: patrickli@thebeijinger.com
WeChat: xinwurenli
Weibo: @lucky__strike
Photos: Buzzsouthafrica, Funthingstodoinmanassas, TIFA, Frontalnoize, Mikafans, courtesy of the venues

Visit the original source and full text: the Beijinger Blog