Everybody loves a drag queen, and tonight (May 20) they'll be out in force as the W Hotel hosts the first "Divas in Paradise" drag show party at its X25 Club.
Dress up in your finest tropical duds or hell, go in drag ... or combine both for that fabulous Carmen Miranda look.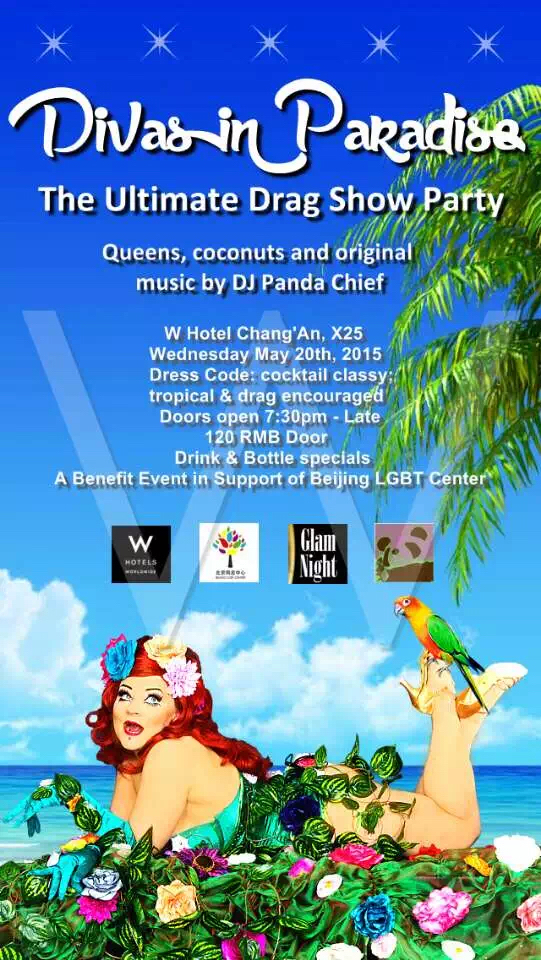 Doors open at 7.30pm and there will be two shows featuring queens Elizabeth Stride, Papaya from Manila, and Marlon Ma as Sakura. Original beats will be supplied by DJ Panda Chief, Adrian Wong. RMB 120 gets you in the door. All proceeds will go towards the Beijing LGBT Center and support their programs.
The evening will also feature the work of local artists including photography by Chris Johnson and a fashion show from designer Mario Duyuchen.
So whether you're a drag queen yourself, a supporter of righteous social causes or simply want a fabulous night out, take a trip over to the W Wednesday night (tonight) to soak in the atmosphere.
Image: Wikipedia

Visit the original source and full text: the Beijinger Blog