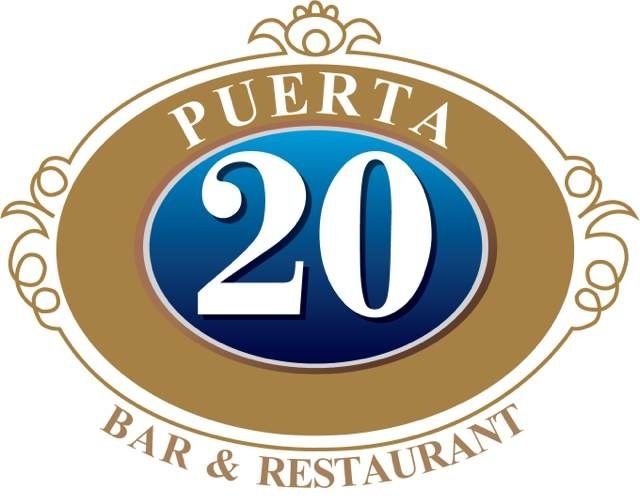 This post is sponsored by Puerta 20, a world-class Spanish restaurant located in the Workers' Stadium complex. 
With a mere 180,000 residents, San Sebastián's population may pale in comparison to just one of Beijing's districts; but what the Basque coastal city lacks in total numbers, it more than makes up for in concentration of top-notch restaurateurs. In fact, San Sebastián (also known as Donostia) has the second highest concentration of Michelin starred restaurants in the world, coming second only to Kyoto, Japan's premium destination for intricately fine dining. 
According to Huffington Post: 
"There are around as many people in San Sebastián … as there are in Knoxville, Tennessee. But that same amount of people supports … three restaurants with three Michelin stars, in addition to one restaurant, Murgaritz, with two stars and a global reputation. And unlike some other food destinations, San Sebastián has appealing options even on the lowest end of the spectrum."
This region's rich culinary tradition proved to be fertile ground for Maiker Valdivia, currently the head chef of Workers' Stadium hidden gem Puerta 20, who ventured there as a youngster from his native Chile in search of adventure and great food. While he was living and working in the small city adjacent to Bay of Biscay, which is just a stone's throw (20km to be precise) from the French border, Chef Valdivia spent much of his leisure time immersing himself in the city's cuisine. 
Here he not only acquired a taste for Spain's world renewed tapas, he also grew equally fond of the more locally developed, and (criminally) lesser known pincho snacks. These smaller renditions of tapas are "spiked" with a skewer or small toothpick, which hold bits of stuffed peppers and croquettes, along with seafood like hake or cod, to slices of bread. 
Below, Chef Valdivia gives us his top picks for San Sebastián's best eateries:
A quirky tapas hotspot
My favorite place is A Fuego Negro. This is a casual restaurant and bar. I know the chef and owner, and every time I go they have something different and interesting. They are always playing with new flavors, textures and combinations. It is not a traditional bar – it has a unique restaurant concept. They are in the old town Parte Vieja. So whenever we want something different, I go there."
Conventional Wisdom 
I also like this bar called Bodega Dinostiarra. They have traditional tapas like the 'yellow fin tuna with cooked egg and mayonnaise' and also 'Gilda,' which has salty anchovy, and pickled green pepper that is not spicy, just vinegary, and green olives – all of that on one skewer. They also have baked potatoes with Spanish sauces like parsley, garlic and virgin olive oil. It's anice place, simple and flavorful. I also really enjoy the Spanish draft beer, or caña, that they have on tap."
Textured Perfection
"My last choice makes the best croquettes I have ever had," Valdivia says, before adding: "My first chef, and dear friend, showed me this place – it's called Bar Urkabe. They have one kind of croquette called urkabito, which are the juiciest, crunchiest croquettes I have ever had. They also serve a codfish that is roasted with red peppers, or piquillo pepper, which has the best texture imaginable."
And the Runners Up …
While Valdivia's top three picks for San Sebastián's best restaurants are more than enticing, the city is brimming with pristine alternatives. According to The World's 50 Best Restaurants online, Donostia eatery Mugaritz is a prime choice (ranking at an impressive sixth on the site's list) because of its attention to detail, right down to the barbecue aroma emanating from its doors. 
Famed American restaurateur Thomas Keller's 2013 article for Vogue also mentions Mugaritz, along with other restaurants like Arzak, which he praises for its "balance of tradition and innovation," as well as its "commitment to the flavor profiles that are so recognizable to the region ... and attempt to elevate the flavors in a new and different way."
The Telegraph dubs San Sebastián "Spain's, Europe's, even the world's, foremost foodie shrine" and also recommends swanky eateries like Arzak and Akelare, as well as the more casual walk-in tapas bars run by "amateur gastronomic socie-dads." 
Getting There
There are several daily flights between Beijing and Madrid, including a 17-hour, RMB 6,575 flight via Aeroflot and a 14-and-a-half-hour, RMB 6,710 flight via KLM (prices are subject to change). 
Upon arrival in Madrid, passengers can venture to San Sebastián via 1.5-hour flight costing between RMB 1,200-2,500, depending on the date and time of the flight. Alternatively, Madrid Chamartin Station has several daily train departures to San Sebastián. It takes approximately six hours to get there by rail, and costs around RMB 400, depending on the time of departure. 
Photos:  Sergio Esamilla (Flickr), Sanfamedia (Flickr), Houston Foodie (Flickr), Eric Monasterio (Flickr), Spanish Hipster (Flickr)

Visit the original source and full text: the Beijinger Blog