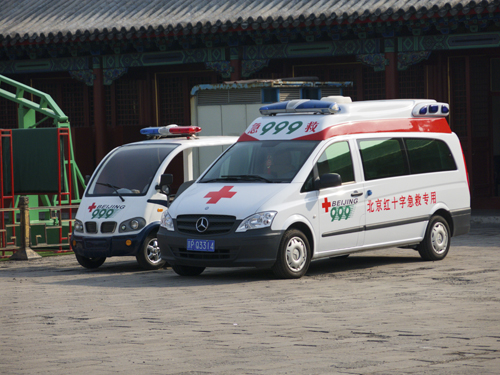 As strangers in a foreign land, safety is always a top priority. Fortunately, by international standards Beijing is a very safe city with low rates of violent crime. Most incidents are limited to petty crimes like scams and pickpocketing. Like any other major city, however, more serious incidents such as traffic accidents, health emergencies, and serious crimes do occur; when they do, knowledge and preparation are key. We outline some common scams and offer basic safety tips for Beijing newbies.
Tricks of the Trade: Three Common Scams to Watch Out For
The Tea Scam
When visiting tourist attractions like Tian'anmen Square, the Forbidden City, and the Wangfujing Night Market, be aware that scammers in these areas prey specifically on tourists and foreigners, especially those who are friendly and eager to learn more about local Chinese culture. According to www.tour-beijing.com, a Beijing-based travel agency and website, scammers employ a number of methods to con tourists out of money. One of their better-known tricks is known as the tea scam.
The tea scam generally goes like this: A young and attractive woman – sometimes a man – approaches the intended victim. They chat with them about interesting sites in Beijing and ask questions about their home country. If all goes well, they invite the victim to a traditional Chinese tea shop to chat some more. When the bill arrives, it's often in the hundreds and sometimes thousands of yuan. To make the scam seem less suspicious, the new "friend" may even offer to pay half the bill. If the tourist tries to leave without paying, they might suddenly find the entrance blocked by a couple of unfriendly-looking men.
To read the full article, go over to our sister website beijingkids.
Photo: Bernhard Wintersperger

Visit the original source and full text: the Beijinger Blog