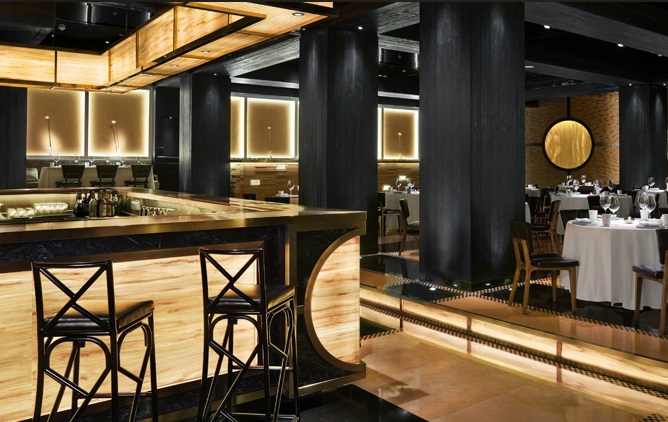 So what's new this year? Now that the 2014 Reader Restaurant Awards are over (see a complete list of winners here), let's take a look at the 14 restaurants that are new to Beijing over the past 12 months that gained glory in this year's awards.
It's not easy for a new spot to crack the awards in their first year of business. Only 15 percent of the 92 restaurants that made our list of the best were new to the city. Of the 14, eight are brand-spanking new; three are existing restaurants that opened new branches in more central locations (Home Plate Bar-B-Que, Pinotage and My Humble House), and another three are familiar names that changed or modified their concepts (Great Leap adding food to their new location; Modo transforming into Modo Urban Deli; and Kerry Hotel adding a Sunday brunch)
So without further pontification, suffice it to say these are the places that intrepid foodies discovered and enjoyed over the past year. Let it be your guide to exploring new places.
Big Bowl Small Plate 大碗小蝶 Outstanding New Restaurant (Chinese Cuisine)
Cantina Agave Outstanding Mexican
Diaoye Beef 雕爷牛腩 Outstanding New Restaurant (Chinese Cuisine)
Great Leap Brewpub Best Place for a Celebration (Casual Dining), Outstanding Value for Money (Casual Dining), Outstanding New Restaurant (Non-Chinese, Casual Dining), Outstanding American, Outstanding Wings
Home Plate Bar-B-Que, Sanlitun location Outstanding New Restaurant (Non-Chinese, Casual Dining), Best Value for Money (Casual Dining), Best American, Best Wings, Best Restaurant of the Year (Non-Chinese, Casual Dining), Outstanding Place for a Celebration (Casual Dining)
Jing Yaa Tang, The Opposite House 京雅堂 Best New Restaurant (Chinese Cuisine)
MODO Urban Deli Outstanding Personality (Alex Molina), Best Chef (Daniel Urdaneta)
Moka Bros Best New Restaurant (Non-Chinese, Casual Dining), Best Café, Outstanding Salads, Outstanding Personality (Alex Molina), Best Chef (Daniel Urdaneta)
My Humble House (Parkview Green) 寒舍羲和 Outstanding New Restaurant (Chinese Cuisine)
Okra Outstanding New Restaurant (Non-Chinese, Fine Dining)
Opera Bombana Best Italian (Fine Dining), Best New Restaurant (Non-Chinese, Fine Dining), Outstanding Chef  (Marino D'Antonio)
O'Steak Best Steak (Casual Dining), Outstanding New Restaurant (Non-Chinese, Casual Dining), Outstanding French (Casual Dining)
Pinotage (Sanlitun location) Outstanding New Restaurant (Non-Chinese, Fine Dining), Outstanding Wine List
The Sunday Zone, Kerry Hotel Outstanding Brunch Buffet
Photo: courtesy of The Opposite House

Visit the original source and full text: the Beijinger Blog