Jingweir is one of a few fanzines here in the city. I will say handful because I can't say for sure that there are many zines being made here in this day and age. Beijing is a huge place though, and I am sure there is a high school kid somewhere discovering all of the interesting and immediate things that can be done with a Xerox machine, a pair of scissors and a glue stick.
With this being the reality of it, Jingweir is constantly active, releasing about four issues a year and each one covering the many angles of China's quickly developing music scene. These guys are highly connected to all that they write about and most them are musicians themselves giving the zine a highly informed perspective that you can trust.
This Friday at XP they will be releasing the 2nd issue of their second volume with a special DJ workshop at 7pm, followed by a very quality show featuring Li Jianhong, Vavabond, and Meng Qi. These are three acts that definitely represent the ethos of the magazine, from pure DIY to raw experimentalism. Get over there to check out the grassroots magic these guys are conjuring on a more or less quarterly basis.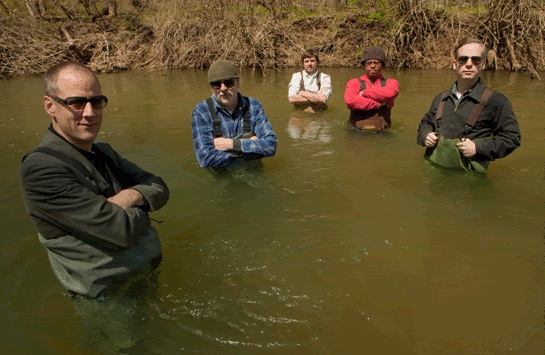 Chengdu promoters New Noise will be bringing Tortoise to Beijing on May 17 at Yugong Yishan. These guys were on the frontline of post-rock in the early 90s. Combining genres like early indie with 70s German rock (I don't like saying Krautrock) and classic dub. Recently they recorded a soundtrack to Blair Witch Project director Eduardo Sanchez's new film, Lovely Molly. Their knack for creating interesting instrumental music that is constantly innovative and receiving critical acclaim from around the world makes this one of the more important gigs to catch this year. 
More music events worth your time and money:
Photos: smartbeijing.com,  jingweir.tumblr.com,  gapersblock.com/

Visit the original source and full text: the Beijinger Blog