Ready your stretchiest eating pants Beijingers, because the Beijinger's First International Foodie Weekend is coming to town! On Saturday and Sunday, May 30-31, a bevvy of more than two dozen of Beijing's favorite international restaurants and vendors will come together at Galaxy Soho for a festival celebrating all things edible.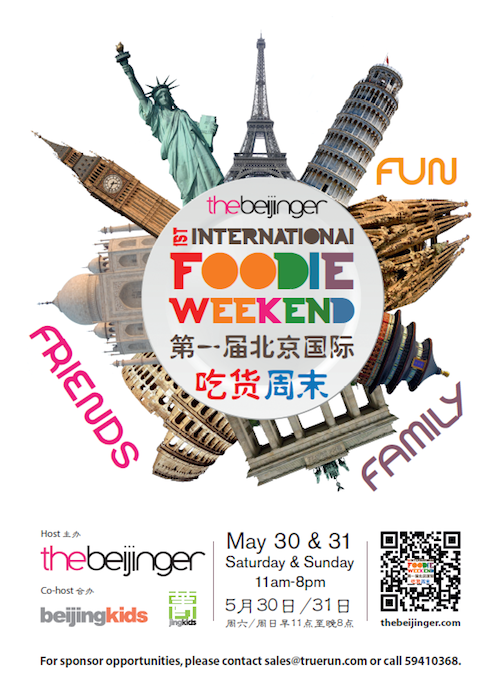 Gone are the days when you would be lucky to find a good burger in Beijing, let alone an authentic Thai curry. Now you get get anything from a perfect plate of pasta to mouthwatering Mexican, and we have selected some of our favorities to take part in our Foodie Weekend. Of course, Beijing is also the capital of Chinese dining, so we've included options from around China, such as Asiniuniu's Yi minority cuisine from Liangshan in Sichuan, and Susongfu's Shanghainese shengjianbao.
Already confirmed vendors include:
Asiniuniu (Chinese Yi Minority ethnic cuisine)
Blue Balcony (Greek)
blue frog (American food)
Cheers (wine)
Duvel (beer)
Eatalia (Italian)
Fly Pizza (Korean-style Pizza)
Gung Ho! Pizza (Gourmet Pizza)
High Altitude Coffee (Coffee)
Homeplate BBQ (American style barbecue)
Luga's (Mexican)
Pizza Plus (Pizza)
Q Mex (Mexican)
The Local (American)
Sheraton Hotel and Resorts Sanya
Susongfu Shengjianbao (Shanghainese)
Sounds like we'll all be crawling home.
Photos: Ken

Visit the original source and full text: the Beijinger Blog