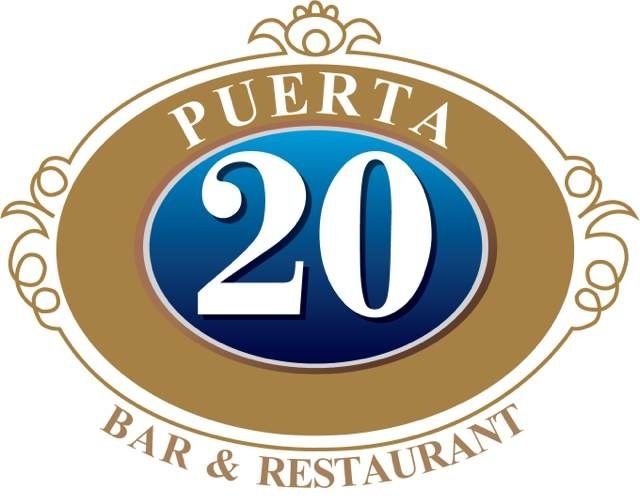 This post is sponsored by Puerta 20, a world-class Spanish restaurant located in the Worker's Stadium complex. 
NBA coaching legend Phil Jackson's famous saying "Wisdom is always an overmatch for strength," is something with which Beijing Guo'an Manager Gregorio "Goyo" Manzano Ballesteros would most definitely concur. Long before he took over the reins of the Capital's professional club, the Andalusian native studied psychology - experience that has proven highly useful for the teams under Manzano's leadership: In the early 2000s he transformed RCD Mallorca from a dysfunctional outlier to the champion of Spain's national Copa del Rey and he most recently led Beijing Guo'an to an unprecedented 21-game streak without losing a match.
Much like Phil Jackson, this mental approach has paid off. In 2003 Coach Manzano's efforts to boost the confidence of his Mallorca players were enough to help them clinch a 5-1 victory over the far-more established club Real Madrid, and the team went on to defeat Recreativo de Huelva for Spain's national title. He now uses the same approach of positive reinforcement with his current Guo'an team. 
"Based on my experience teaching and practicing psychology, I always tell my players 'whoever your competitor may be, you can beat them – you need to be fearless,'" Coach Manzano recently explained to us over lunch at Puerta 20, a Spanish restaurant at the Workers Stadium where he dines on a daily basis. We took the opportunity to find out more about of his career, the challenges he has faced along the way, his take on the state of football in China and more. 
 

You were born in Bailén, Spain. What was it like to grow up there? 
Bailen in the province of Jaén, which is very famous for its production of olive oil. I missed having it when I first got to Beijing, so I asked Puerta 20 to import it. It's called "Oro de Canava, selection Cosecha Temprana," or "liquid gold." My people are very proud of it. I also lived in Valladolid, which is in central Spain and is part of the Ribera del Duero region and has some of the best vineyards in the country.
Speaking of Puerta 20 and its imports, the chef has told us that this restaurant is practically a home away from home for you. 
It's a part of the stadium, so it's very easy for our club's three coaches and I to come here, and it gives me the feeling that I am home. The restaurant's ingredients are all from Spain. And since Beijing is so huge, I come here to relax. I am able to meet a lot of friends at the restaurant and this makes me feel like I know the city more. I can also have the perfect meal here: a plate of jamón, a little olive oil, and a glass of wine. 




Tell us about coming to Beijing and taking charge of the Guo'an club. 
After I was invited I started to look into the city and the club, and found out that the owner is a very passionate, serious person. I learned that Guo'an was a very reputable team, and the owner told me he wanted to do great things. So I decided to accept his invitation. 
Guo'an has had a successful season so far. How do you think the club has achieved this and what challenges lie ahead?
Our club's players are extremely capable and experienced, but they also listen to guidance. That helps them have a positive attitude and play and perform better and better. They are open to learning and communication, which is the key. 
I always reinforce one idea with them: Play as if it's our last game, because our fans are the best fans and they deserve our best performance. I've also taught the team the European style of playing, which is more competitive and has given them a huge advantage on the field. 

What are some of the most difficult aspects of teaching European-style football?
It's difficult. Some of Spain's most famous tactics, like tiki-taka, need especially excellent players like Xavi, Xabi Alonso, or David Silva to execute. China hasn't been able to produce players of this caliber yet.
What can Guo'an, and the Chinese Super League in general, do to reach this standard?
In order for China to play at this level, it will need to begin better training in the junior leagues. It has to be a bottom-up approach. But it's not fair to compare the two. European teams have centuries of history. I know China will reach that level too, but it will take some time. 
Have you thought about assisting with those efforts, or maybe even working to raise China's football standards as the head of the national team?
[Laughs] If they remember me and I were offered that opportunity then it would be an honor.

Lastly, what has been the high points of your career so far? 
There have been many. The most memorable moment of coaching Guo'an so far was when we beat Guangzhou Evergrande TaoBao football club in their home stadium. It was the second-to-last game of the China Super League's 2014 season and, as a result, we were able to keep the possibility of winning the league championship to the last game.
I also loved, in the early days, taking my teams to famous stadiums like Bernabéu stadium, Real Madrid's Estadio Santiago Bernabéu and Barcelona's Nou Camp Stadium. I'm especially proud of leading Mallorca to a 5-1 win over Real Madrid at Bernabeu, and eventually Winning the Copa del Rey. I loved being at those famous stadiums and hearing the cheers of thousands of fans. Their passion and energy left a deep impression on me.
Photos by Uni You and Courtesy of Nikkie Communications

Visit the original source and full text: the Beijinger Blog