Beijing can be a little lonely if you're just getting settled in. Why not get a furry little friend to share your home with. This Saturday (Mar 26) is the 22nd Annual Beijing's Pet Adoption Day at Yuan Yang Wei Lai Guang Chang, from 2-6pm. Volunteers will be on hand to help find a home for these stray animals.
Raising a pet, though extremely fun and rewarding is a big commitment. Upon arrival if you are indeed interested in adopting, you will need to fill out some paperwork describing some simple things about your current living situation to make sure these little fellas are going to a comfortable and nurturing environment.
Here are some of the qualifications required of new owners for adopting a stray pet:
1. Please complete the adoption application and agree to a revisit from the rescue group. 
2. In order to make sure the pet is going to a stable home, we ask that you have a reliable income along with a stable place to live. 
3. Adopting pets is a family decision, so we ask that all family members give their approval. 
4. After adopting the pet, you will need to register it with the city.
5. Give the animal proper medical care including regular shots and vaccinations. 
6. Neuter the pet if needed. 
7.Will take good care of the pet and will not give it up to someone else. 
8. You will need to sign the adoption agreement and agree if necessary to revisit the rescuer.
Keep in mind that there are many responsibilities in caring for a pet here in Beijing. Last summer there was a huge crackdown on "dangerous breeds," living within the 4th ring road. There were numerous stories of dogs over the size limit of 35 cm (13 in) being confiscated from their owners. Make sure that the breed you find is allowed in your area of the city and always register your animal at the local police office and keep this registration on you whenever you take your pup out for a walk.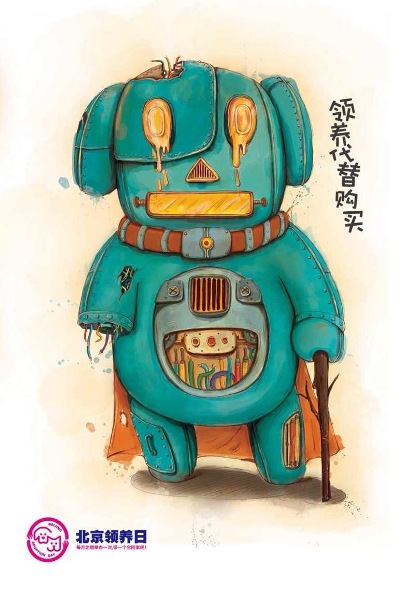 For more information and location details of Pet Adoption Day, please see here; for more community events, please see the events page here.  
More community events this week:
Photo: www.groupmerge.com, courtesy event organizers

Visit the original source and full text: the Beijinger Blog