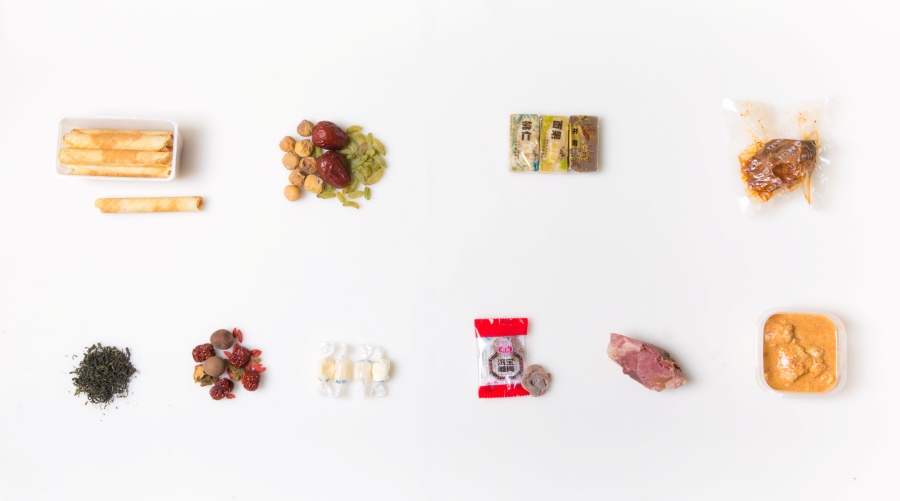 Avoid the tedium of deciding what gifts to bring back to satisfy your hungry and jealous colleagues with our handy guide to the best edible specialties from some of China's top tourist destinations. Or, do as we did and simulate a holiday by buying it all on Taobao instead, and then spend your holiday, well, on holiday. You're welcome. 
Hong Kong: Cookies and snacks from Kee Wah Bakery (奇华饼家)
Since its founding in 1938, Hong Kong's Kee Wah Bakery has become an international phenomenon, with stores in Taiwan and the US. The original is still the best though, so don't forget to pick up a package of egg rolls or sweetheart cakes on your way through the Pearl of the Orient.
Xinjiang: Dried fruit (干果)
Xinjiang is rightly famous for its dried fruit, including figs, raisins and jujubes (red dates). While the dates are mostly used in tonics and teas, the figs make a delicious and healthy snack. Also worth picking up are almonds and walnuts, which everyone knows are the trendiest possible aldesko snack these days.
Shanghai: Pear syrup candy (梨膏糖)
Originating in the bazaar surrounding Shanghai's City God Temple (城隍庙), this candy was traditionally brewed with medicinal herbs, producing something akin to cough drops. Today it is more likely to be flavored with fruit or nuts.
Chengdu: Mala rabbit heads (麻辣兔头)
Not for the faint of heart this one, but the more adventurous among your colleagues may appreciate these mala treats from China's spice capital. If you can't stomach the rabbit heads, hot pot spices are another popular choice.
Qingdao: Laoshan tea (崂山绿茶)
Yes, Qingdao does produce something other than beer. The majestic seaside slopes of nearby Laoshan are home to stepped terraces of what some consider to be one of China's finer green teas. Pick some up from famous local brand Laoming (崂茗). 
Ningxia: Eight treasures tea (八宝茶)
The most common ingredients in eight treasures tea are green tea, dried chrysanthemum flowers, goji berries, dried Chinese red dates, dried longan, licorice root, ginseng, dried fruit, and rock sugar, making the most of Ningxia's estimable dried fruits. 
Hainan: Coconut candy (椰子糖果)
Tropical Hainan is famous for its coconut products; they even have an International Coconut Festival. The candy might be most appealing, but you can pick up coconut flakes, coconut biscuits, and even coconut porridge.
Dali: Carved dried plums (雕梅)
These special plums are carved with a knife before they are dried, leaving a delicate pattern. The sour, slightly salty flavor is an acquired taste, but we can say from experience that these do go down well among Chinese colleagues. 
Xi'an: Preserved beef or lamb (腊牛、羊肉)
With its large and active Muslim population, Xi'an is one of the best places to pick up Halal snacks. This preserved lamb has a texture akin to corned beef and while it's a little too salty, it's actually not overly egregious to the senses.
Guilin: Fermented bean curd (桂林腐乳)
Guilin's strong-flavored fermented bean curd is used as a seasoning or an accompaniment. Some brands come with the cheese-like tofu suspended in chili sauce. We have to say you'd be better off showing off your holiday snaps than buying this, though.
More stories by this author here.
Email: [email protected]
Instagram: @gongbaobeijing
Twitter: @gongbaobeijing
Weibo: @宫保北京
 
Photos: Joey Guo

Visit the original source and full text: the Beijinger Blog