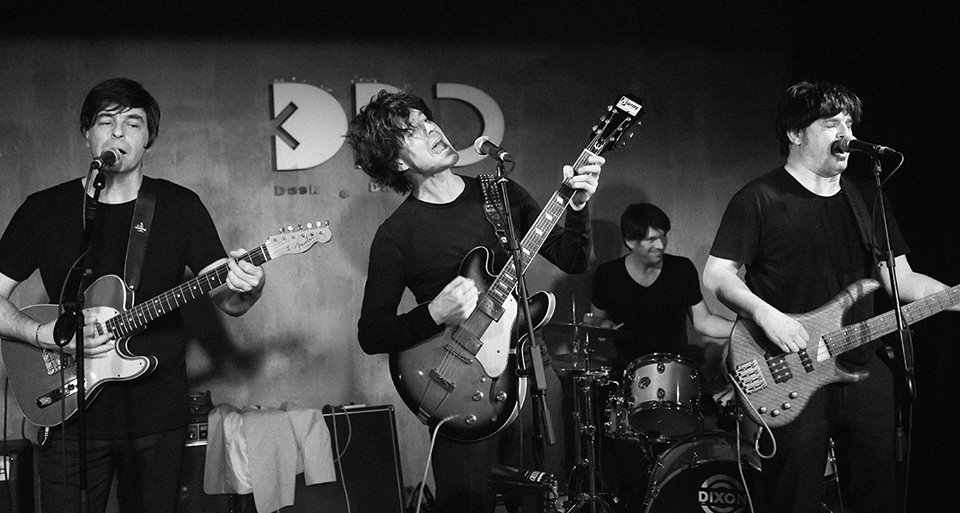 Got You Covered takes a look at the nominees in the Best Cover Band category of the Beijinger's 2015 Reader Bar & Club Awards (vote here through May 17). This time around we talk to Nico Toresse, guitarist for The Beijing Beatles, the Chinese capital's very own rendition of the Fab Four.
The Band: The Beijing Beatles
The Current Lineup:
Ian Burns – Lead vocalist/frontman (England)
Nico Toresse – Guitarist/Backing vocals (France)
Greg Desbuquois – Drums (France)
"Paul" (who keeps his real name hidden because of his day job) – Bassist
Sample Set List:
"Hey Jude."
"Help."
"She Loves You."
"It Won't Be Long."
"One After 909."
Where you can see them next:
Tomorrow (May 9) at The Rynostock Music Fest, The Garage, Shunyi
May 15 at Fubar
May 16 at Salud (as part of the venue's 10th anniversary)
TBJ: You're the newest member of The Beijing Beatles, having jus joined last year. How have you enjoyed it so far?
Nico Toresse: I've loved The Beatles since I was 11 years old, the first records I bought myself were by them. Now I'm approaching 50, I've waiting all my life to play Beatles songs for people, and I finally have the chance, which makes me very happy.
Some of the other cover bands we've talked to in this series like to reinterpret the source material slightly, but you're known for playing very faithful covers of the Fab Four's top hits. Why did you make that choice?
We don't take a big chance playing Beatles music, because it's classic music. you can't add one or remove, it's so famous that you can't change something because, as a Beatles fan myself, I would be disappointed if I heard that. It's pretty hard for me to think we could just change the songs or do them our way. the music is so strong, you just have to play it and to sing it.
Tell us about your efforts to recapture The Beatles' sound.
A good Beatles cover band needs a very strong singer, because the singing on those songs is quite difficult. Ian, our lead singer, is perfect for the job because his singing is so genuine and sincere. This year we also added a lot more backing vocals from me and Clem, our bassist, which make our performances sound more like the albums.
Which Beatles songs do you enjoy playing the most?
It depends on the day and the mood I'm in. But I love to play "It Won't Be Long". It has a lot of good energy. But I love all of their songs, they're all enjoyable.

Video: The Beijing Beatles perform "Day Tripper"
Which Beatle are you most similar to?
I don't know them personally, so I'm not sure (laughs). I'm probably a lot like George, because I play a lot of lead guitar parts. But I can also be a pain in the ass, like John.
TBJ: What kind of audiences do you attract?
It depends on the venue. Some places the audience will be entirely expat. Sometimes we get a lot of Chinese people, and while many of them might not know the entire Beatles repertoire, a lot of those Chinese fans know quite a few of the songs are really enjoy them. I especially like playing for younger people because The Beatles' repertoire is such an important part of music history, so it can't hurt for them to hear it.
Follow along with all of our 2015 Reader Bar & Club Awards coverage here.
Image: The Beijing Beatles

Visit the original source and full text: the Beijinger Blog