Is it always absolutely necessary to call upon a university degree qualification in order to get a Hong Kong work visa application approved?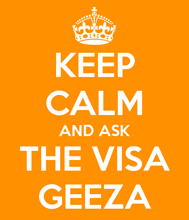 QUESTION
I have found a job here and am now in the process of applying for a Hong Kong work visa.
It is a Quality Assurance position in the garment business.
My qualification  (garment / fashion design) is from a French polytechnique which is vocational and not academic in nature.
I have 20 years of professional experience which I can readily prove with letters of references etc.
Further I am French and hence can speak French which is necessary because my employer is a French joint-venture company.
I heard that an academic degree is necessary for a Hong Kong work visa and that applications can be rejected for that reason.
Is there anything that can be done to maximize the chances to get the Hong Kong work visa all things considered?
In case of a rejection, is there a possibility to apply again?
More Stuff You May Find Interesting or Useful
| | |
| --- | --- |
| | |
| PODCAST ANSWER | |

Visit the original source and full text: Hong Kong Visa Geeza