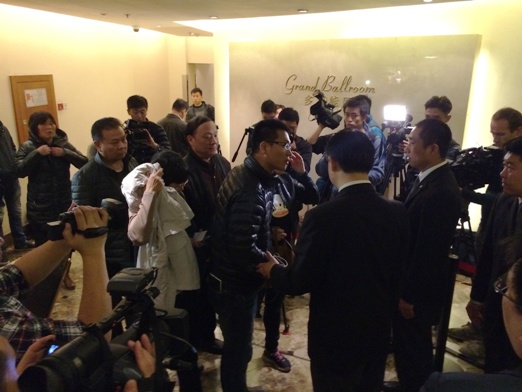 As the search for flight MH370 stretches into its second week, relatives of the missing plane's Chinese passengers have decided to take drastic action. Malaysia Airlines has been hosting those relatives at Beijing's Lido Hotel and providing daily updates in the building's ballroom. But those measures have left the next of kin unsatisfied, and many family members are planning a hunger strike that will last until the airline provides more information.
"We are going to stop eating, and give them pressure to tell us the truth," says Wen, the Beijing-based wife of one of the Chinese passengers (she would only provide her surname, and refused to give details about her husband), during a phone interview with the Beijinger early Tuesday afternoon. She says the daily meetings at Lido Hotel have provided confusing information and scant updates about the rescue operation's progress. As little changed during Tuesday morning's meeting, Wen decided she would take action.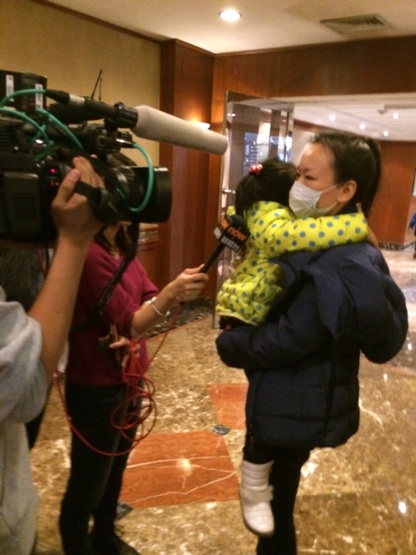 "This hunger strike will last until they give us some news," Wen says, adding that she and fellow family members awaiting updates are still in the process of planning the hunger strike, and are unsure of exactly how many will join them or when they will begin.

Malaysia Airlines, meanwhile, insists that it has been diligent in its care of the families. A spokesperson for the airline, who would not provide his name, says there is simply no more information to give.

"All of them were assigned with caregivers, and they have been updated on every single bit of information every day," the spokesman says. When asked about the family's claims that the airline is not being forthright, he added, "That's not true. The information we have been giving them is being transmitted directly from our head office here (in Malaysia) to the Beijing office. It includes all the information that we have gathered from the government and from all the other authorities."

Such reassurances have done little to sway the families. On Sunday, one family member from Shandong province (who spoke to this reporter for another story published in Canada's Maclean's Magazine), said he doubts that so much time could pass without any significant updates since the flight's disappearance on March 8.
"We've lost confidence in Malaysia Airlines. We're waiting to see if they can do anything, but they didn't give us any news," the relative told reporters at the Lido Hotel on Sunday. He added: "We think they're not telling the truth. We want to hear the whole story."
Photos: Kyle Mullin

Visit the original source and full text: the Beijinger Blog