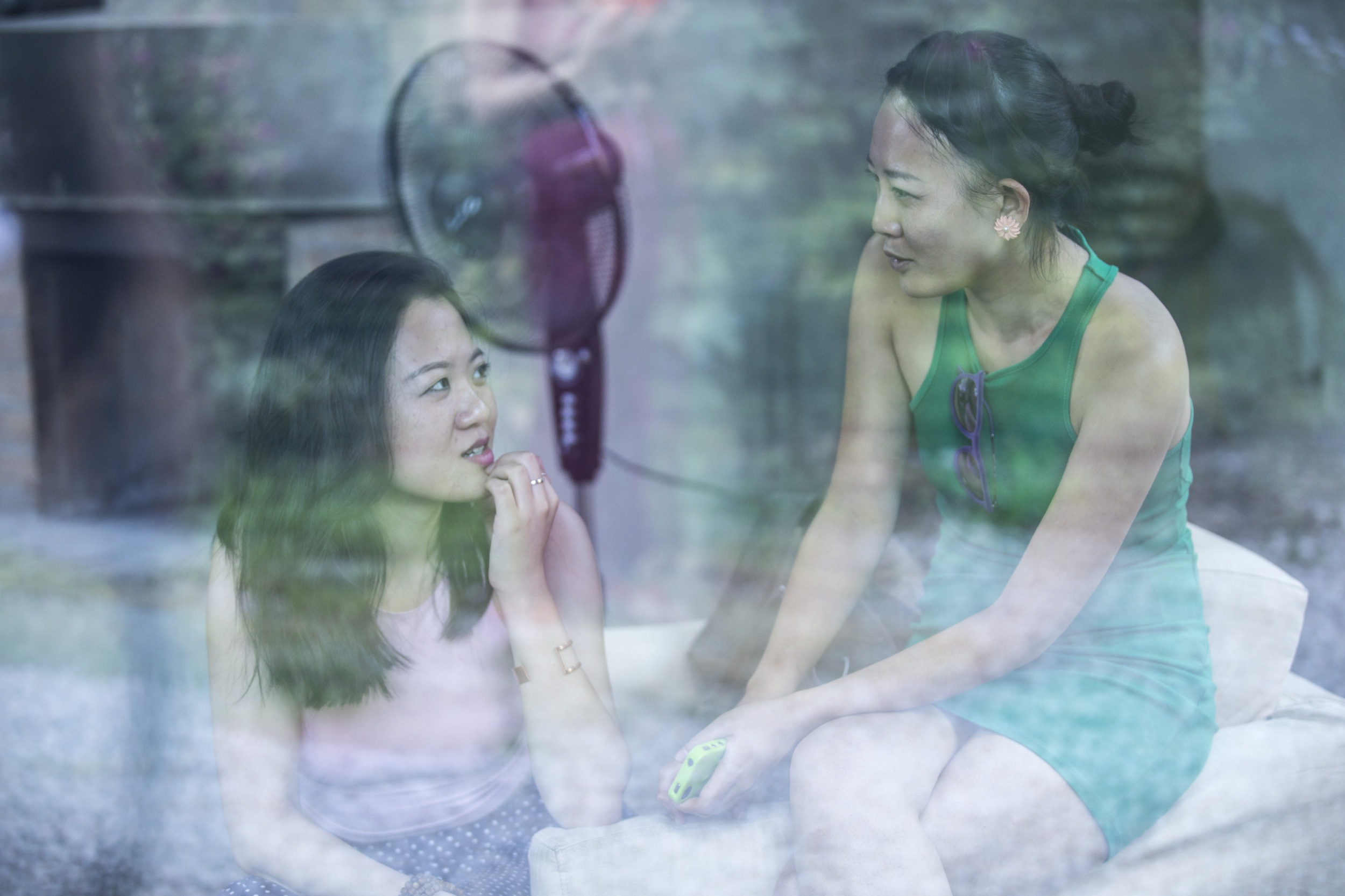 Let me tell you a secret. Sitting on the servers for theBeijinger.com is an article that, at press time, it appears we will never publish. The headline says it all: "INTRO 2015 Cancelled." When we first spoke with INTRO co-founder Miao Wong, the festival, now organized by Weng Weng, was back for 2015 after missing 2014, set for the area around what was the Olympic beach volleyball court in Chaoyang Park. Just about every other festival had been shut down (330 Metal Festival), postponed (Strawberry), or moved permanently away from Beijing (MIDI), but INTRO was going ahead.
Then came a phone call on a Sunday night from Miao, and it looked like that domino too might fall. Chaoyang Park wasn't getting the green light, but if that didn't happen, it would move somewhere else. She would get news from Weng Weng by Tuesday night. Tuesday came and went, and so did Wednesday. Details were added to the outline of the "cancelled" story, so that if that hour came, it could be finished and posted quickly.
But then Friday arrived, and there it was: INTRO 2015 would go on, moving to Grand Epoch City in Xianghe (most famous for its roubing), about 50 kilometers from Beijing. Nine hours, three stages, and even an after-party at Lantern.
That kind of close call seems to sum up Miao's life over the past few years. Miao doesn't look like someone who has lost a part of her brain. She doesn't act like it or talk like it, either. She's a music person but not a musician. She may be best known for her work with an electronic music label, but it's neither her career nor her day job. We talked with the now-permanently 29-year-old about life, health, Beijing, and music.
Dark and Heavy
Originally from Jilin in northeast China, Miao comes from an artistic family but not a particularly musical one. While her father, a Chinese calligraphy and paintng artist, plays violin and keyboard, that talent was not transmitted to his daughter. "I just sucked at everything I touched. I just don't have that kind of talent," she said.
But her lack of musical aptitude was never an impediment to her enjoyment of it. Coming of listening age in the late 1990s, Miao didn't embrace the more popular import bands of the time. "I never listened to bands like Nirvana or Oasis because I didn't want to follow my classmates," she said.  Instead, she discovered artists on the UK indie label 4AD, which featured groups like Cocteau Twins, Lush, and Dead Can Dance. There was also a metal phase that included Nine Inch Nails and Sepultura, she recalled.
Miao moved to Beijing at 18, towards the end of a metal habit that she fed at Nameless Highland, a now-closed Asian Games Village venue, specifically its weekly metal night.  She noticed fairly quickly there were not a lot of other women there, and even fewer with her particular tastes. "You listen to Cannibal Corpse?" Miao was questioned one night. After giving the Corpse lyrics the first read, she realized that the music and the message were two different things, and she put it to the side.
Lost and Found
"I was musically lost until I discovered the party scene," Miao said. She started going to events at now-extinct clubs like Inner Affair, Yugong Yishan (the parking lot trailer iteration, not the current venue), and Cloud 9 (in northern Sanlitun, not the Shangri-La Hotel bar), before moving on to Tango.
"It was really at Tango that it became an addiction. I could never have enough of electronic music," she said. One night while attending People's University, she couldn't hold herself, left at 2am and went to Tango, and stayed there until it closed, just to get her fix. "It's a habit of mine. Every time I like something, I want to get as close as possible."
While working part-time, Miao realized she could get closer to the music by helping the DJs she liked to get higher-paying commercial gigs, before wanting to organize more independent events. There was also the opportunity to form China's first electronic music label. So, together with the founding eight DJs, including Weng Weng, and Elvis.T, Acupuncture Records was launched in 2007.
Acupuncture started with events, then record releases, and then their own venue, Lantern, on the basement floor of 3.3 (now close to the Worker's Stadium west gate) was created, and continues today.
The label was a quick success, but perhaps its branding was too strong. "Acupuncture was getting more famous, but I'm not sure the DJs were getting more famous," Miao said.  Quitting her day job in PR, Miao handled the operations and marketing side of Acupuncture. "Music isn't part of my work," she said. "I leave it to the musicians to decide what's best."
In 2009, Acupuncture launched its own music festival, Ideas Need To Reach Out, better known as INTRO, China's first open-air electronic music fest. The 2012 event won the Party of the Year award at the 2013 Beijinger Reader Bar and Club Awards, and former Beijinger Arts and Culture Editor Nick Richards posited at the time that the 2013 event, held at the Shougang steel factory, may have been the best party in Beijing ever. At that time, Acupuncture had already ended, and Miao is not in charge of INTRO anymore.
Hell and Back
"I never thought I was sick."
It was during the run-up to INTRO 2011 that Miao first noticed that something was wrong.
"I remember it so clearly," she said, an almost funny thing to say about recalling when she couldn't think of the name of the label she helped start. "It was INTRO 2011. I was sending emails and I couldn't remember the name of Acupuncture. I couldn't understand why I couldn't remember," she said. The episode lasted about 10 seconds and caused no pain. "I didn't think anything of it," she said.
Afterwards, Miao started to have similar experiences once per month, then once per week, then a few times per day. One night, "I woke up and I felt like I was in Hell. It was like a nightmare, but I felt like that after I was awake," she said.
Whatever was plaguing Miao appeared again during preparations for INTRO 2012. "I was having dinner with a potential sponsor. I got up from the table, but I couldn't think of how to ask where the toilet was. One of the staff said, 'Maybe she's Japanese.'" At that point Miao went to see a doctor, who recommended she go for a Magnetic Resonance Imaging (MRI) scan. Two weeks later, the results came back: she had a tumor on the left side of her brain. It required surgery.
If grief has five stages, Miao skipped right past denial and anger and went straight to bargaining. "I wanted to postpone the surgery for a month, but the doctor said no way." She informed the INTRO crew, then called her mother and asked her to come to Beijing.
To hear Miao tell it, having brain surgery wasn't such a big deal. "It was kind of like a holiday for me when I was in the hospital," she said, "it was lots and lots and lots of fun. I never would have guessed so many people would have come to visit me." She made light of having a shaved head, but with her mother close at hand, and understandably worried, Miao reminded herself, "I have to be brave. I have to be happy."
As she went in for her operation, Miao thought that she didn't want to leave her mother behind, but also, "Even if my life ends right here, right now, I had a good life."
Not many Beijingers can say they remember being awakened in the middle of a surgical procedure on the brain. "They woke me up and asked me to identify pictures – frog, dog, things like that." Four days in intensive care followed, which Miao described as being "quite unpleasant. It was a weird kind of pain. My brain felt heavy. I had a constant ringing in my ears, and no appetite." She still has issues relating to her vision because of the tumor, now gone.
Now
During her illness, issues within Acupuncture Records caused it to come apart, with DJs leaving to do their own thing or join other labels. Although Miao does not necessarily view her brush with illness in the dramatic, life-altering terms that some have felt, it has certainly given her more perspective. "I jumped out of myself and looked and myself, and got a better view of myself."
She approaches projects more slowly now, she says, and has time to think of new business models to benefit the clients of her latest venture, ARP Creative, with the acronym standing for "Art Rebels Party." Started in 2013, Miao said she now introduces herself by saying, "I run an artists' community."
ARP seeks to bring together artists both to cooperate with each other, and also to unite them with leadng brands when commerical opportunities are available. ARP has already created collaborations for brand events and online camapigns with Infiniti, Mercedes Benz, BMW, H&M, Joyce, New Balance, and Absolut, among others. ARP is also an artist scout, providing music for adidas global flagship stores and in-flight music for airlines, as well as arranging performing artists for other music and art festivals. She retains a consulting role with both INTRO and Elvis.T's Label DOT Records.
Miao continues to do yoga, which she picked up nine or 10 years ago, and cooks more of her own food, having bought her own yogurt and doujiang machines. Now taking a broader perspective on the opportunities available for artists, Miao remains cautiously optimistic about the prospects for both art and music in Beijing.
"The music scene in Beijing is shrinking. Openings and closings are nothing new, but artists leaving is," Miao said. "It isn't really the first time this has happened. Before the Acupuncture period, there was the Great Wall festivals and Vogue 88."
As for INTRO 2015: "I once wrote, 'Not every party will change your life, yet once it does, it's for a lifetime.' And once you experience a life change, you need to prepare for the next one."
Miao doesn't see herself leaving the city anytime soon. "The vibe in Beijing is better. I hope that what we're experiencing is not a cycle. I hope it's an upward spiral."
Photos courtesy of Miao Wong

Visit the original source and full text: the Beijinger Blog