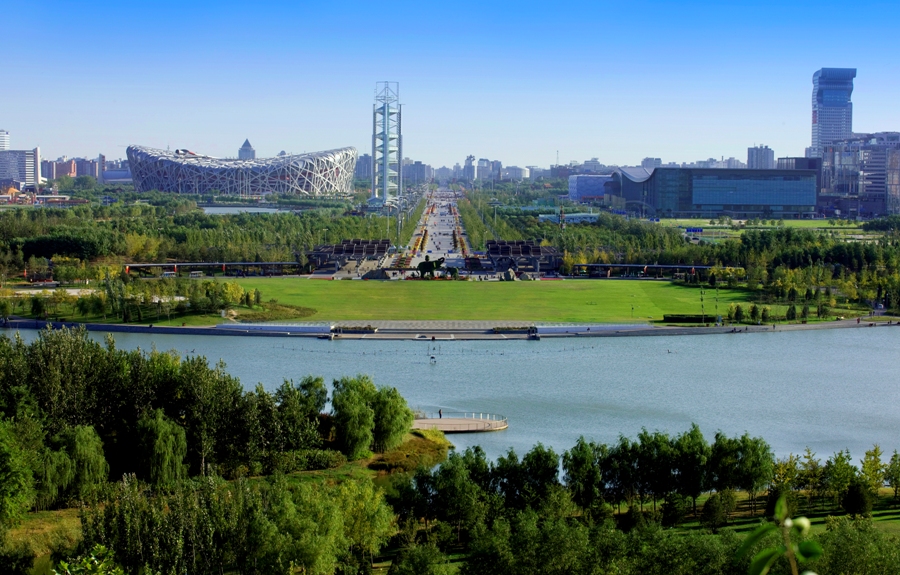 Glass half full: Greenpeace, that regular purveyor of bad news on how we humans are destroying our environment, has actually sounded a note of positivity regarding Beijing's bad air: It's getting better.
In a study of Q1 air quality data that is now regularly tracked across China, the organization found that PM 2.5 levels have improved a whopping 13 percent vs the same period last year.
"The capital's PM 2.5 concentration improved more than 13 percent compared to the first quarter of 2014, and industry-heavy Hebei province, just outside of Beijing, also improved 31 percent," the report outlines.
If accurate, the first quarter air results are showing an accelerated payoff in the fight against PM 2.5 air pollution in 2015, as last year's improvement in the city was only 4 percent over the previous year.
Even more surprising is that when evaluated on a city-by-city basis, Beijing isn't even in the top 50 worst cities in China – we come in at number 52.
However, when compared to provinces (remember, Beijing municipality is treated as a separate political entity), it comes in at number four, behind the filthy three of Henan, Hubei, and Hebei.
Sure when these figures come from the government itself (who has a vested interest in claiming victory against pollution), we can be skeptical. But when filtered through the lens of an organization like Greenpeace who have no particular reason to be positive, it may be time to rejoice.
However, Greenpeace's analysis only takes into account PM 2.5, the smaller of the two particulate matter sizes the government tracks. The larger molecules, PM 10, actually worsened last year in Beijing.
Peruse the full report online here or check out the list of the 51 cities that had worse air than Beijing over the first quarter of this year:
1. Baoding, Hebei  
2. Kashi, Xinjiang
3. Xingtai, Hebei
4. Zhengzhou, Henan
5. Yichang, Hubei
6. Jiaozuo, Henan
7. Xiangyang, Hubei
8. Anyang, Henan
9. Heze, Shandong
10. Shijiazhuang, Hebei
11. Hengshui, Hebei
12. Handan, Hebei
13. Xinxiang, Henan
14. Dezhou, Shandong
15. Linxiazhou, Gansu
16. Jingmen, Hubei
17. Liaocheng, Shandong
18. Pingdingshan, Henan
19. Zigong, Sichuan
20. Zaozhuang, Shandong
21. Xiagan, Hubei
22. Laiwu, Shandong
23. Linyi, Shandong
24. Suizhou, Hubei
25. Jingzhou, Hubei
26. Nanyang, Henan
27. Wuhan, Hubei
28. Zhoukou, Henan
29. Urumuqi, Xinjiang
30. Zibo, Shandong
31. Dazhou, Sichuan
32. Xuchang, Henan
33. Tulufan, Xinjiang
34. Shouguang, Shandong
35. Puyang, Henan
36. Tangshan, Hebei
37. Luoyang, Henan
38. Harbin, Heilongjiang
39. Sanmenxia, Henan
40. Hetian, Xinjiang
41. Jinan, Shandong
42. Langfang, Hebei
43. Neijiang, Sichuan
44. Luzhou, Sichuan
45. Shenyang, Liaoning
46. Xinyang, Henan
47. Kaifeng, Henan
48. Chengdu, Sichuan
49. Yibin, Sichuan
50. Binzhou, Shandong
51. Luohe, Henan
52. Beijing
Photo: caas.usu.edu

Visit the original source and full text: the Beijinger Blog